Find a casino near you
We can help you find the best local casino in your area!
Dr Mick Monay's Guide to Canadian Gambling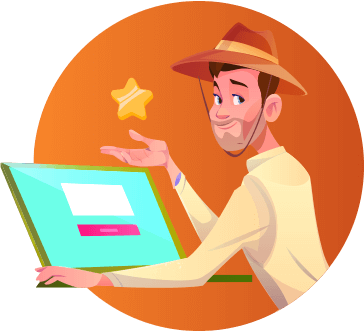 Local laws: Gambling is regulated in Canada, so therefore it is only legal when managed by an authorised body. Charities can also organise betting games such as bingo and lotteries where the proceeds go to charity.
Minimum age to gamble: This depends on which province you're in. Generally you must be aged 19 or over to gamble in casinos, except in Alberta, Manitoba and Quebec where you must be 18+
Gambling online in Canada: Online gambling is legal in Canada. There is a huge range of online casinos available to Canadian players! Check out our top 10 recommended real money casinos online. You can also play poker and bet on sports at a fully licensed and regulated online sports book.
A brief history of gambling in Canada
Oh no! Learning! Yes, folks – school is back in session. And it's time for history class! Here's a brief run through of Canada's relationship with gambling. If you want you can skip over this and head straight to the top 10 roulette casinos in Canada if it suits you?
Early Gambling:
Gambling forms a large part of Canadian History. The exact time of the start of History has not been documented. Slahal was a game of sticks, bones, or hands that were played by people from the South of Niagara in Canada. The basics of the game were as of that in gambling.
The Canada Criminal Code in 1892 restricted gambling except for horse racing. The restrictions were short-lived. The changing times contributed to the change of perspectives on gambling. Bingo and raffles were allowed officially. This gambling activity was allowed for charity.
Lottery projects:
The amended law allowed the Government organizes lotteries for funding various projects. In 1974 a lottery was held to help fund the Montreal Olympics since provinces in Canada have the right to arrange horse racing, lotteries, slot machines, and casinos.
Horse racing:
One of the rare recognized gambling events was held in 1887. This major horse racing event attracted many people. The proceeds of gambling related to the horse racing attracted a lot of interest. The horse racing led to the development of various forms of activities that promoted gambling.
The Canadian Government continued to approve various forms of gambling. In 1925, exhibitions and fairs were allowed to hold events that promoted gambling. Growth in the national interest in gambling prompted the Government to see its value. Therefore, The Canada Criminal Code was amended.
Growth of gambling:
The gambling evolution has seen the relationship between gambling and the Government grow. In some provinces, the Government solely runs and owns casinos. In other provinces, the Government owns casinos but is run by private institutions or individuals.
Land-based casinos
The land-based gambling establishments provide an exciting avenue for game lovers. Land-based casinos form a large part of the entertainment industry in Canada. Recently, many locations and venues have been established for gaming and gambling purposes. Many Canadians spend their holidays in casino resorts in various parts of the country. Casinos established in Canada have activities and games that suit the interest of every player.
Major building projects:
Land-based casinos are impressive. Different venues have various architectural designs that attract all kinds of players. Some casinos are large stand-alone. Other casinos have bars, restaurants, and poker rooms. Smaller establishments are located in attractive environments to attracting players. The actual construction requires a huge amount of workers, providing many jobs in an area.
Economic benefits:
Gambling has contributed highly to Canadian economic growth. This has contributed to increased input of finances for the development and renovations of casinos. For instance, The Caesars Windsor Casino received a facelift worth approximately half a billion dollars. Casinos offer plenty of employment to a local area to cover floor staff, catering, maintenance, administration, and entertainment.
Online casinos in Canada
The development and advancement of technology have seen a drastic change in gambling. With technology, gambling has become dominant in the country. Thousands and thousands of online gambling games have been established online. This is great news for you! Many reputable casinos and sportsbook are regulated in Europe and legal in Canada.
Online gambling has done what the provinces and Government were not able to do. Technology has brought casinos close to people who love gambling. With technology, gaming and gambling are done in the comfort of gamers' houses, offices, or cars.
Online casinos have proved to be more efficient. Gamers do not have to travel long distances. Also, online casinos are easy to find. They are advertised on many and various online platforms. Also, national and sporting news market free poker games and sites making them more popular.
The establishment of online casinos has seen Canadians shift from the land-based establishment to online. Canadians spend billions of money on gambling. Some of which is being spent on Casinos online and are not based in Canada.
The loss of revenue through online casinos is fueling interest in land-based establishments. The Government in Ontario is authorizing the establishment of new casinos. Some private enterprises are embracing opportunities of running the new prestigious casinos being built.
Online casinos cannot replace land-based casinos. Game lovers and players appreciate both online and land-based casinos. But online is more convenient!
Other pages you might be interested in