Free Blackjack Game Selection
Best Blackjack Casino
LuckyLand Slots
Welcome offer
100% bonus up to $4000 + free spins.
Casino Explorer
CJ's guide to Blackjack: How To Play
The objective of blackjack is simple. Get a total value of 21, ideally with 2 cards. And if you can't get 21, get a higher total than the dealer without going over 21.
However, what makes the game so fun is the use of strategy. Whilst there is of course the pure luck of the draw required to help you win, you can directly impact the outcome of the game by choosing to hit, stick, split or double down.
There are many different variations of blackjack. You may have heard of Atlantic City or European Blackjack but Spanish 21 or Blackjack Switch?
The game you choose directly impacts the RTP and the payout per hand if there are side bets involved. Be sure to check out the paytable before placing any real cash bets so you are fully informed.
Blackjack Rules
Aim of the game:
The aim of blackjack, whether playing online blackjack or casino-based; is to reach 21 or get as close to 21 as you can and beat the dealer's hand. If your cards go over 21 then you are considered "bust" and you lose the game.
Card values:
Regular number cards are worth their corresponding values.
Kings, Queens and Jacks are worth 10.
An Ace can be worth 1 or 11.
How to play blackjack
A standard 52 card deck is used although many land-based casinos will use several mixed decks.
Place your bet. You can choose from a range of chip denominations on the bottom of your screen. Adjust as you like, but note the table will have minimum and maximum bet limits.
The dealer will deal from their left two cards face up to each player.
The dealer will deal themselves two cards. One will be face up and the other face down (this card is also known as the "hole").
Add up the total value of your cards and then decide your next course of action:
Stand – stick with your first two cards that you we're originally dealt.
Hit – take another card. You can take up to three extra cards in total in a game of blackjack.
Split – create two separate hands to give a better chance of reaching 21. If you have received two cards of the same value (a pair) you can ask for a new second card for each one, while placing a bet based on the original wager with each. There is only one exception to split and that is when a player wants to splits aces, most casinos will only deal one further card. In the case of a 10 card on a split, they will not consider this blackjack and offer no bonus.
Double Down – to double the amount of your original bet. You will be dealt just one card and will have to "stand". Then it is you versus the dealer to decide who the winner is. A player should double down when the outcome is in their favour and cannot double down once they have "hit". Some games will allow you to double down on the two new cards if you have further pairs.
Surrender – to fold before new cards are dealt, losing only half of your original bet.
Next, the dealer will reveal the "hole" (the face-down card). The dealer will try to reach 21 without going bust. If his card value is below 17 points they will deal another card. If they have higher than 17 they must stand. Note that the dealer is unable to "split" or "double down".
If your cards add up to 21 this is known as "blackjack" and "natural". An ace and a card value of 10 beats all other cards combinations.

Outcomes & Payout
Push – If your cards total the same as the dealers it is known as a "push" and you will get the value of your bet back.
Win – If you beat the dealer you will win at a payout of 1:1. So if you bet $10 and win, you will receive your bet back plus a win of $10.
Blackjack – The standard payout in blackjack is 3:2 or basically you win 1 and a half times your bet.
Lose – you lose your bet value.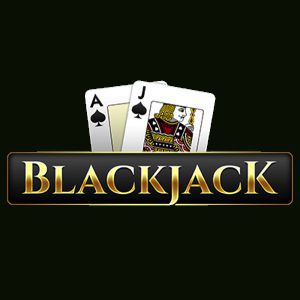 Games
There are many variations of blackjack, designed to add a little extra spice to your gameplay. Most commonly this involves a range of side bet options with big payouts if you win.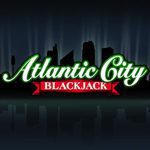 Atlantic City
This is a classic blackjack variation. The rules are the same, the dealer must stand on 17. The key difference in Atlantic City Blackjack is late surrender is allowed and the dealer peeks for blackjack if they are dealt a ten value card. This means if the dealer draws blackjack you automatically lose your bet (unless can push with blackjack). This is good for you since it means you'll avoid wasted bets on splits and double downs.
Late surrender means you can forfeit your hand after the dealer peeks for blackjack and lose just half your bet.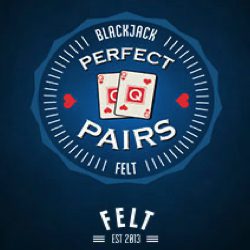 Perfect Pairs
In perfect pairs blackjack you can place a side bet to hit matching pairs on the deal to win bigger payouts than on a normal win. Usually you will win for a range of pairs.
Perfect Pair – this is two identical cards, for example two ace of spades. The payout is usually 25:1 – 30:1
Colored pair – two cards from the same rank and color. For example ace of hearts and ace of diamonds. Payout is usually 10:1 – 15:1
Mixed pair – two cards same rank but different color. For example 7 of spades and 7 of hearts. Payout is usually 5:1 – 6:1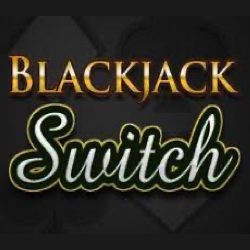 Blackjack Switch
The minimum paying hand is 3 of a kind, but you have the added bonus that 2s are wild. The max bet RTP is 99.45% and 97.22% for bets 1 to 4 coins. It's always better to max bet in video poker.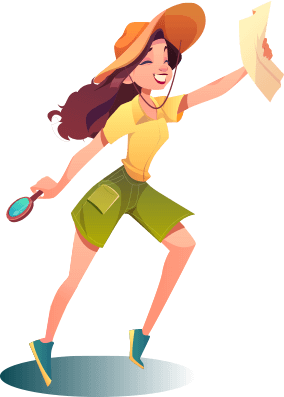 Blackjack Betting Strategies
Perfect Strategy If you play with perfect strategy you can bring the house edge right down. The strategy is based on the most probable outcomes based on the drawn cards.


Insurance If the dealer draws an Ace on their first card you will be offered an insurance bet in case the dealer draws blackjack. Don't take it! Long term you will lose money.

FAQs
How old do you have to be to play blackjack?
The answer to this will vary depending on where you are located. Generally, to gamble online you must be between the ages of 18-21. However, be aware that each country and state laws vary so ensure that you know your local laws before playing.
Is Playing Online Blackjack Legal?
Yes, it is completely legal BUT you must be aware that some jurisdictions are in place within territories where online gambling is forbidden by law. Make sure that you are aware of the laws of the country where you plan to play.
How safe is it to play blackjack online how can I find a trusted site?
To ensure your safety before you play blackjack online do your research. Firstly check that your chosen operator is licensed by the government. You can find out further information about this via your local gaming commission.
There are a plethora of casino reviews available online so make sure that you have a good read and take in to account some of the following points and questions…when were they established and how long they have operated for? What is their reputation within the industry? Is their platform secure? How is their customer services rated? Have they been involved in any controversies such as issues related to the pay-out of jackpots?
What Strategy do I need to know before playing?
You will need to understand how your hand corresponds to the dealer's hand based on their face-up card. You should follow the rule of thumb to 'hit' on scores below 17 and 'stand' on card values above this. Once you have started to grasp the basics then you can start exploring when to 'split', 'double' or 'surrender'.
How do I Deposit and Withdraw from Blackjack Casinos?
For both deposits and withdrawals, you can use several methods including debit and credit cards, eWallet (such as Paypal) or bank transfers. Winnings are usually paid back to the original payment method used by the player.
Credit cards continue to be the most popular method due to their security, ease of use across the world with payments being paid at a later date. Wallet payments are generally faster but it all comes down to your personal preference.
Be aware that certain countries and states have different gambling laws that can affect the type of payment methods offered within that territory.
Do I have to Pay Taxes on my Blackjack Winnings?
Again, the laws vary depending on your location. For example in the UK and Australia gambling winnings are tax exempt. However, countries such as the US and parts of the EU consider gambling winnings as a taxable income and therefore require that all winnings are reported.
Failing to announce your tax income can hold a heavy fine and even imprisonment so make that you are fully aware of your local tax laws.
What Blackjack Games can I Play Online?
There is a huge range of blackjack games that you can play online from free to real money blackjack.
The most popular follow the US (aka classic blackjack) and European rules with single and multi-hand games. But there are several variations available across different regions such as Pontoon, Face Up 21, Match Play 21, Blackjack Surrender and Blackjack switch.
Can I Play Blackjack with a Live Dealer?
Yes, you can play blackjack online via a live video stream from a real blackjack table with real card decks, shuffled and dealt by a real dealer. You can fully interact with the dealer and players alike and play at the speed you would on a regular table.
What Stakes can I play for?
Generally, most online casinos will allow bets from $1 up to $500 but some high rollers games do exist that offer even bigger bets.