Top 10 Real Money blackjack Casinos
100% bonus up to
0.0072BTC
+ 50 free spins.
bonus up to
coins
+ 100 free spins.
bonus up to
coins
+ 200 free spins.
bonus up to
20000000Coins
What To Look For In A Real Money Blackjack Casino
We've played blackjack at many online casinos, resulting in this list of the top 10 best blackjack casinos for Australian players. We recommend only the very best real money casinos offering a wide range of tables, variations, and bet limits. We particularly take into consideration the following elements:
Safety & security
It is so important to make sure that your transactions are secure, your personal details are safe, your blackjack games are fair and your withdrawals are made on time.
We research a detailed range of company information including license and regulatory body, banking processing times and customer support information to help guide you to a reliable and trustworthy virtual casino site.
Blackjack Table Limits
You should always feel comfortable during the time you spend playing blackjack online.
We're looking for casinos offering a range of bet limits that cater for all budgets so you can place bets from as low as 10cents or right up to a thousand AUD.
Be safe & always play within your limits. Playing at a table with an appropriate bet limit is a good start.
Number of blackjack games
There is not just one or two types of blackjack available in online casino sites. Singlehand, multihand, side bets, free doubles, live dealer… the list goes on!
We rate casinos that offer a wide range of table game variations wherever possible suitable for Aussie players.
Welcome Bonus
Some casinos will offer an all player welcome bonus, whereas others will have separate bonuses for table games, or lower wagering requirements for blackjack game play.
We always include any maximum payout limits and bonus wagering requirements to help you decide the right place to play.
CJ's Guide to Blackjack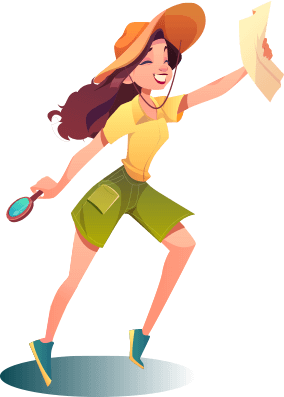 What is the Aim of the game?
The aim of blackjack, whether playing online blackjack or casino-based; is to reach 21 or get as close to 21 as you can and beat the dealer's hand. If your cards go over 21 then you are considered "bust" and lose the game.
For those of you who are new to blackjack, let's take a quick look at how to play.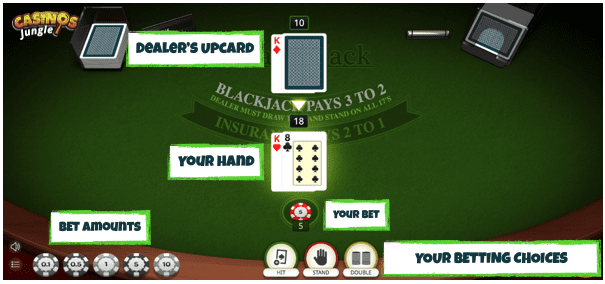 Blackjack Card values:
Regular number cards are worth their corresponding values.
Kings, Queens and Jacks (face cards) are worth 10.
An Ace can be worth 1 or 11.
Blackjack Payout:
The payout for hitting blackjack in a standard blackjack game is 3:2.
Your betting choices:
Hit: take another card. You can take up to three extra cards in total in a game of blackjack.
Split: create two separate hands to give a better chance of reaching 21. If you have received two cards of the same value (a pair) you can ask for a new second card for each one, while placing a bet based on the original wager with each. There is only one exception to split and that is when a player wants to splits aces, most casinos will only deal one further card. In the case of a 10 card on a split, they will not consider this blackjack and offer no bonus.
Double Down: to double the amount of your original bet. You will be dealt just one card and will have to "stand". Then it is you versus the dealer to decide who the winner is. A player should double down when the outcome is in their favour and cannot double down once they have "hit". Some games will allow you to double down on the two new cards if you have further pairs.
Surrender: to fold before new cards are dealt, losing only half of your original bet.
How to play blackjack:
1. Place your bet by selecting the coin value you wish to play.
2. The dealer will deal from their left two cards face up to each player.

3. The dealer will deal themselves two cards. One will be face up (upcard) and the other face down (this card is also known as the "hole").

4. Add up the total value of your cards and then decide your next course of action: stand, hit, split, double down, surrender.

5. Next, the dealer will reveal the "hole" (the face-down card). The dealer will try to reach 21 without going bust.
If their card value is below 17 points they will deal another card.
If they have higher than 17 they must stand. Note that the dealer is unable to "split" or "double down".

6. If your cards add up to 21 this is known as "blackjack" and "natural". An ace and a card value of 10 beats all other cards combinations.
If the dealer hits the same number as you it's a "push" and your bet is returned. If the dealer has over 17 but your total is greater you will win a payout of 2:1
Play Blackjack Online For Free
Improve your skills! Practice is the best way to improve your online blackjack game. By learning the rules and perfecting your strategy you can bring the house edge down to less than 1% The free games are exactly the same as the online blackjack real money USA versions. The only difference is you don't need to deposit any money to play!
To get started simply select a free blackjack online game from below. If you decide you're ready to play blackjack for real money we can help guide you to the best casino.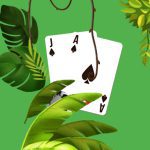 Which real money blackjack games should you play?
There are many different variations of online blackjack. You may have heard of Atlantic City or European Blackjack but Spanish 21 or Switch?
The game you choose directly impacts the RTP and the payout per hand if there are side bets involved. Be sure to check out the paytable before placing any real cash bets so you are fully informed. The best online casino for blackjack will host a wide range of games so you can try them all!
What is blackjack strategy?

Blackjack is a unique game in the casino. You can actually influence the outcome of the game by playing tactically. This is otherwise known as playing perfect blackjack strategy. By doing so you can reduce the house edge to less than 1%.
The blackjack strategy card shown here is for a basic rules game. Please be aware the probabilities change depending on various factors, including how many decks there are in the shoe, if the dealer has to hit on a soft 17, and if there are any side bets.
The numbers running left to right on the top of the strategy chart indicates the dealer's upcard. When playing blackjack we imagine the dealer's face down card has a value of 10. With this in mind we are making decisions on whether to hit, stand, double or split to try to give ourselves the best chance of winning.
Basic Blackjack Strategy
Double Down on a Hard 11
Split a pair of 8's and Aces
Never Split a pair of 5s and 10s
Always hit a hard 12 versus dealer's 2 or 3 upcard
Always double down on 10 if the dealer's upcards are in between 2-9
Stand with a pair of 9's if the dealers upcard is a 7
Always double down A-2 through to A-7 if the dealers upcard is a 5 or 6
ALWAYS surrender a hard 15/16 against a dealer's 9, 10 or ace upcards
Don't take insurance
Check out our Guide To Blackjack Strategy for a more detailed explanation.
Blackjack gives the best odds of winning compared to any other table casino game. But it's important to remember, you will always be at a slight disadvantage against the dealer. The house always has an edge!
Guide to Blackjack Strategy
Introduction to blackjack
Blackjack is a fast-paced, straightforward and thrilling casino card game. Researchers claim that it originated around the 1700s in French casinos. Since then, it has been rated as the second most popular card game worldwide, after poker of course! A great reason for this is, unlike other casino games, it's not entirely based on luck. Certainly, there is an element of luck, but a player can also become a skilled blackjack player with more knowledge and practice of blackjack strategy. There are many different ways to give yourself a better chance of winning (and we'll tell you how in this article!). Another reason blackjack is so popular is because you play against the dealer, not other players. Therefore, no matter how many people are sitting around you at the same table, you are all playing individual games against the dealer.
The rules of blackjack are straightforward and easy to learn so it's a popular choice for newbies too! You can learn it fairly quickly and play with confidence after learning the basics. Essentially, you need to understand three simple rules- when to hit, stand and split, then you're pretty much good to go. BUT is blackjack down to luck or can skill be involved? That's where Casinos Jungle is here to help. There are many different blackjack strategies that you can implement to give yourself the best possible chance of winning. Such as knowledge of effective strategies, a clear but versatile plan, good bankroll management, self-control, avoiding side bets, counting cards, being statistic driven and much more. Let's take a look at our top 10 strategies to help you win at online blackjack real money casinos…
1. Double down on a hard 11
This blackjack strategy is unquestionably the most popular and well-known. It's a risky but thrilling move to make – you'll often see 'professional' or highly skilled blackjack players utilizing this strategy. The reason for this? when you get a hard 11 you are in a very good position and if the double down works in your favour it can be extremely profitable! Needless to say, there is a risk of possibly being dealt a low card. If this happens, you won't be able to hit again and will risk losing twice as many chips. But high-risk, high-reward, right? There's an unspoken rule to never double down if you're holding higher than an 11. Why? because the chances of going bust are extremely higher so it is too risky.
2. Split a pair of 8's & Aces
There will be times whilst playing blackjack that your two upcards will be of identical value and you will have the option of splitting them. All skilled blackjack players know that you should ALWAYS split a pair of 8's and Aces no matter what the dealer's upcard is. Why? you are statistically better off than playing it this way any other. So, effectively it will help you lose less money in the long run and is the best attempt to cut losses. In the case of Aces, you have the potential to make some significant gains! And in the case of 8's, it will depend on the dealers' upcard but will allow you to minimise losses and maximise winnings.
Note: You can spot the amateurs from a mile off as they commonly never use this strategy when a dealers upcard is 9, 10 or Ace. This is because of the fear that they will lose even more money. But in fact, implementing this strategy at this point will make you less of an underdog.
3. Never split a pair of 5's and 10's
Like the previous strategy, all skilled players also know to never split a pair of 5's and 10's in blackjack. It's almost like an unspoken rule. In fact, most players will know to never do this but newbies might not have worked it out yet. If you split the 5's or 10's, the odds are definitely not in your favour and there is a much higher chance of losing cash.
4. Always hit a hard 12 vs. dealer's 2 or 3 upcard
It's very common for players to abandon this strategy when it's time to implement it into the game. Why? because of the fear of going bust. Therefore, players will usually think that they are playing it safe and stand on their 12. It's very likely that you will lose money against a dealers 2 or 3 upcard regardless of your cards. However, you have a higher chance of losing less money in the long run by hitting (even with the risk of busting).
5. always hit a soft 18 when the dealers upcard is 9, 10, or ace
It's common for players to believe that a hand that totals 18 is a sure win and is unquestionably one of the most misplayed hands in blackjack. Players will usually decide to stand on a soft 18, especially if the dealers' upcards are strong, e.g (9, 10 or ace). For those of you that are new to blackjack, a soft 18 is when a hand is made up of an Ace (with a value of 11) and a 7. It's important to remember – you will ALWAYS be the underdog against a dealers strong upcards (9, 10 or ace), regardless of whether you decide to stand or hit. In fact, deciding to hit will potentially be the most rewarding move you could make and cut your losses. The odds may not be in your favour, but you still have a high chance of drawing a small value card (e.g ace, 2 or 3). This means you still have a good chance of winning at the blackjack game.
6. Always double down on 10 if the dealer's upcards are in between 2-9
If you hold a two-card 10 then you're automatically put at a great advantage, especially if the dealers' upcard is between 2-9. Why? you will have a higher chance of obtaining a better value card against the upcards compared to hitting in the long run. Doubling down will optimise maximum profits against a dealer's weaker upcards. Therefore, you will have a greater chance of winning the game. Needless to say, standing in this scenario would be nonsensical, since you only stand a chance of winning if the dealer goes over 21.
7. Always stand with a pair of 9's if the dealers upcard is a 7
If your two upcards are 9's you should always stand if the dealers upcard is 7 and hold your total of 18. Statistics show that standing with these upcards will win you slightly more money than splitting. There is great potential that the dealer will either pull a ten (because there is four times as many in a deck) or a smaller value. Therefore, you will be closest to 21 and win. If you decide to hit and go bust, the dealer will win regardless. So, it's a safer option to stand. Drawing another card will give you a huge risk of going bust.
8. Always double down A-2 through to A-7 if the dealers upcard is a 5 or 6
If your initial two cards are Ace-2 through to Ace-7 – DOUBLE DOWN. This is a simple strategy that will give you the potential to win more. Why? because you cannot go bust and the dealer has a much higher risk of going bust because they have to hit until they reach 17.
9. If the casino rules specify that the dealer must hit a soft 17 (rather then stand), you must to the following:
Different casinos have different rules. In many online blackjack real money casinos, there is something known as the 'soft 17 rule' in blackjack. This is when casinos specify that the dealer must hit a soft 17 rather than stand. You're probably wondering if this rule makes much of a difference to the game? and the answer is yes. If this rule is stated then the house edge will usually increase by an average of 0.2%. So, the dealer is essentially at an advantage, even if it is only a small one. In fact, the statistics show that a dealer only has a 29.7% chance of busting in this scenario.
We'd actually suggest avoiding blackjack in casinos where the 'soft 17' rule is in place. Why play when the odds are not in your favour? However, if you decide to anyway, here are some strategies to help you out…
Double down on two cards that make 11 against a dealers ace upcard. Many players decide to stand, but doubling down will give you a better advantage.
Double down on a soft 19 (Ace, 8) instead of standing, when you're against a dealers 6 upcard.
Double down on soft 18 (Ace, 7) instead of standing, when a dealers upcard is 2.
10. ALWAYS surrender a hard 15/16 against a dealer's 9, 10 or ace upcards
If you receive a hard 15 or 16 during a game of blackjack. Sorry to be the one to break it to you, but you've received one of the worst hands in blackjack. If the dealer is also showing strong upcards (9, 10 or Ace) then you're in even more trouble. But fear not! There is a strategy that can help minimise your losses. You should simply surrender against the dealers' upcards. Surrendering in blackjack means giving up your hand if you believe you're at a big disadvantage and unlikely to win the hand. In this scenario, you will keep half of your original bet. So it's a much better option than likely losing your whole bet!
Blackjack variations
We must remember that there are 20+ blackjack variations at present. The rules will vary in each variation so it's important to study them before playing. These strategies mentioned on this page are for the classic blackjack game but fear not – they can also be implemented in many of the variations too.
Different variations include Blackjack Switch, Free Bet Blackjack, Spanish 21, Super Fun 21, Most Liberal 21, War Blackjack, Face Up Blackjack, European Blackjack. And many more! New variations of this popular card game are always being developed. So you'll never get bored of blackjack.
Conclusion
We understand that initially, it can be overwhelming to learn what strategy to use in every blackjack scenario. So, we've done our best to simplify the strategies for you. And don't worry… over time it will become second nature. We've covered our favourite blackjack strategies so you can go into your next blackjack game with increased confidence and a higher chance of winning. One thing's for sure, implementing these strategies will give you an added advantage in blackjack. None of these strategies is too complicated so beginners and professionals will find them easy to utilize. And why not give yourself the best opportunity to win at blackjack?
After reading this guide to black strategy, you should feel confident to sit down at a blackjack table (if you haven't before) and possess a good chance at taking the win. Take ALL of these strategies to the casino with you. Memorise them perfectly and we guarantee you'll walk into a blackjack game with a better chance of winning than ever before. Find an online or land-based casino with friendly dealers and implement what you've learnt. And don't forget to have fun!
You are valuable!
Psst…Hey you!
You are a valuable customer.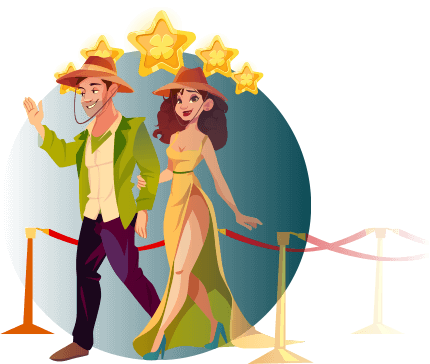 No matter what type of blackjack game you play or how much money you bet. Online casinos spend a lot of money trying to attract new sign ups. With so many online gambling sites competing for your attention you can (and should) demand the highest quality service.
We strongly believe that online casinos must treat customers with respect and deliver a high level of customer service. If they fail to do this, for example by processing payments too slowly, or being unhelpful in chat you have no obligation to stay there.
Take your cash and move on to a new blackjack casino that treats you better!
At CasinosJungle.com we regularly check up on our best real money casinos to make sure players are getting the same great experience.
Best Blackjack Casinos Australia September 2022
Blackjack casino Australia FAQs
Where can I play Blackjack online?
Almost EVERY online casino will offer at least one type of blackjack but more likely you'll find many more variations. Check out our Top 10 Real Money Blackjack casinos list to find a site that is available for Australian players. You can play for free on most tables except for live dealer games.
What's the best blackjack casino?
You should be playing at a top notch online casino offering a decent range of table games. These tables should offer varying bet limits to ensure a suitable table is available for you.
Our guide to the best blackjack casinos takes into account many factors including payment methods, software providers, security to give you the best overall experience.
What's the best strategy for playing blackjack?
As always; play within your means, don't chase losses and gamble for entertainment purposes only. You can reduce the house edge to less than 1% by playing perfect blackjack strategy. This relies on playing the odds but of course you will still need to be lucky to win a decent profit.
How many variations of blackjack can I play?
There are so many types of blackjack! From Progressive to Atlantic City, European Blackjack, blackjack switch, Vegas strip, Spanish 21 plus a whole range of side bets giving you extra chances to win. Every casino gaming software will have its own style so it's really down to personal preference which nuance of the game you prefer to play.
How old do you have to be to play blackjack?
The answer to this will vary depending on where you are located. Generally, to play blackjack online for real money you must be over the age of 18 or 21. However, be aware that each country and state laws vary so ensure that you know your local laws before playing.
Is Playing Real Money Online Blackjack Legal?
Yes, it is completely legal to play BUT you must be aware that some jurisdictions are in place within territories where online casino gambling for real money is forbidden by law. Make sure that you are aware of the laws of the country where you plan to play.
How safe is it to play blackjack online how can I find a trusted site?
To ensure your safety before you play blackjack online with real money do your research. Firstly check that your chosen operator is licensed by the government. You can find out further information about this via your local gaming commission.
We offer indepth reviews of the best casino for blackjack so make sure that you have a good read and take in to account some of the following points and questions…when were they established and how long they have operated for? What is their reputation within the industry? Is their platform secure? How is their customer services rated? Have they been involved in any controversies such as issues related to the pay-out of jackpots?
What Strategy do I need to know before playing?
Before you decide to play blackjack online for real money you will need to understand how your hand corresponds to the dealer's hand based on their face-up card. You should follow the rule of thumb to 'hit' on scores below 17 and 'stand' on card values above this. Once you have started to grasp the basics then you can start exploring when to 'split', 'double' or 'surrender'.
How do I Deposit and Withdraw from Blackjack Casinos?
For both deposits and withdrawals to online blackjack real money casinos, you can use several methods including debit and credit cards, eWallet (such as Paypal) or bank transfers. Winnings are usually paid back to the original payment method used by the player.
Credit cards continue to be the most popular method due to their security, ease of use across the world with payments being paid at a later date. Wallet payments are generally faster but it all comes down to your personal preference.
Be aware that certain countries and states have different gambling laws that can affect the type of payment methods offered within that territory.
Do I have to Pay Taxes on my Real Money Online Blackjack Winnings?
Again, the laws vary depending on your location. For example in the UK and Australia gambling winnings are tax exempt. However, countries such as the US and parts of the EU consider gambling winnings as a taxable income and therefore require that all winnings are reported.
Failing to announce your tax income can hold a heavy fine and even imprisonment so make that you are fully aware of your local tax laws.
What real money blackjack online Games can I Play?
You can choose to play blackjack online for real money from a huge range of games!
The most popular online real money blackjack casinos follow the US (aka classic blackjack) and European rules with single and multi-hand games. But there are several variations available across different regions such as Pontoon, Face Up 21, Match Play 21, Surrender and Switch.
Can I Play Online Blackjack with a Live Dealer?
Yes, you can play real money blackjack online via a live video stream from a real table with real card decks, shuffled and dealt by a real dealer. You can fully interact with the dealer and players alike and play at the speed you would on a regular table. The best online casinos for blackjack offer both live dealer blackjack and online real money automated games.
What Stakes can I play for?
Generally, most real money online blackjack casinos will allow bets from $1 up to $500 but the best online casinos for real money blackjack offer some high rollers games with even bigger bets. You should also speak to your VIP manager to discuss increasing your limits if you have the financial means to do so. We're sure they will be delighted to help!
Other pages you might be interested in