Get to know Casinos Jungle – Your Friendly Online Casino Guide
What is Casinos Jungle?
CasinosJungle.com is a fun, helpful and experienced guide to the best online casinos available for new players.
What can I do at Casinos Jungle?
You can find our top 10 best casinos, read our in depth casino reviews, play free demo games, find a new crypto casino check out the latest casino news in our blog and find a casino near you!
What do you know about online casinos and games?
We have a wealth of knowledge and experience in our small team. We are at heart casino players who have also worked for and managed multiple online casino and gaming brands plus casino affiliate websites. We understand what is important to look for in a casino to have the best possible gaming experience.
Why Casinos Jungle?
The idea behind Casinos Jungle came from senior members of the team already working on UK and European casino review sites. We saw so many full of tables and statistics and not so many that made us feel excited. We believe that is what casino gaming is all about! At the same time we want to ensure players and their transactions are safe on their casino journey.
There are so many online casinos out there, it can be difficult to know which ones to trust. Casinos Jungle was really the perfect fit; a site to help guide players safely through the online jungle of casinos.
You will be guided on your journey by our two fearless CasinosJungle adventurers Dr. Mick Monay & CJ.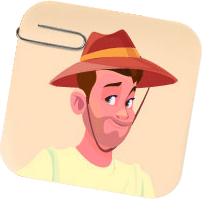 Mick Monay
This is Dr. Mick Monay. Mick takes on danger in the Casinos Jungle so you don't have to! He faces the perils of blacklisted casino tar pits and hideous giant spider webs of complicated terms & conditions! Mick will bring you the very best in online casino offerings.
Mick is your jungle guide. Look out for his top tips on choosing the best casino available.
You'll find Mick investigating bonus offers to make sure you're getting the best possible casino bonus offer for your money.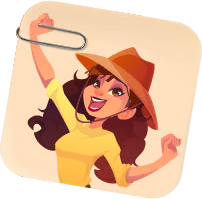 CJ
CJ is CasinoJungle's resident games expert.
From new video slot games, MegaWays slots, and progressive jackpots on the slot reels to classic table games roulette, blackjack, baccarat, craps, three card poker and casino hold 'em.  She will help you find the best online casinos offering live dealer games and video poker.
CJ is keeping her finger on the pulse and presenting you with all the newest releases from top software providers. You can see our full list of game providers here.
Asides from our skilled jungle guides, Mick & CJ, we also have a close knit team of real people working behind the scenes to bring you the best casinos. They are keeping the coffee flowing and everything in the jungle working smoothly. Here's our MVPs: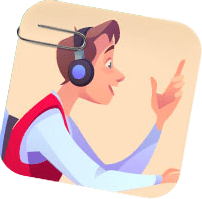 Site Manager – Vincent L.
Vincent is our technical wizard. When we can't open files or connect to the wifi he is on hand to ask us "did you try switching it off and on again?" He also does other useful stuff like maintaining our servers to ensure visitors to Casinos Jungle experience a smooth ride. He's developing new tools and features to enhance user's mobile experience.
About: Vincent is based in our Costa Rica office and has been in IT & Technical Development roles for over 12 years. When asked what he does in his spare time he just laughed as if spare time was something that happens to other people.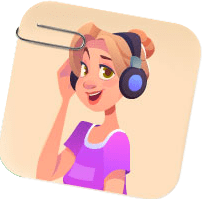 Content Editor – Carla M.
There are thousands of casinos and games out there, and Carla is reading carefully through every article we publish to fact check. Carla's task is to ensure our reviews are unbiased, accurate, easy to read and helpful for casino players.
About: Carla has several years of experience managing online casino review sites. Laser sharp precision combined with great people management skills means Carla is able to lead a team of brilliant freelance writers located remotely.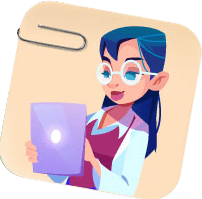 Casino Manager – Penny M.
Penny's job is to make sure Casinos Jungle has the very latest games and casinos flying off the production line, reels still hot.
About: Penny has over 10 years experience in igaming and takes her role very seriously. Only the best products will score high marks and receive a stamp of approval. Any casino who does not put the customer first will be penalised, and for proven acts of gross misconduct could be blacklisted entirely. If you wish to report general skullduggery from an online casino explored in Casinos Jungle please do so. Penny will roll up her sleeves and take care of it.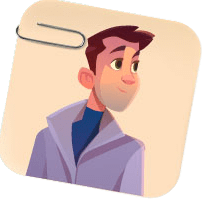 Graphic Design –Alex G.
Bringing the CasinosJungle to life is our freelance graphic design consultant Alex.
Specializing in UX, Alex is keen to make sure all our site visitors have an enjoyable experience whilst searching for a new casino. He wants to ensure it is simple, fun and straightforward to find a new casino.
About: An avid traveler and adventurer himself, Alex is originally from Montreal but works remotely in Europe so we don't know exactly where he is at any given time… but we think he might be somewhere outside of Bordeaux?