Free Video Poker Game Selection
Best Video Poker Casino
Bspin
Welcome offer
100% bonus up to $2000 + 20 free spins.
Casino Explorer
CJ's guide to Video Poker: How To Play
Video Poker shares some of its game style with video slots, in as much as it's a casino game on a terminal and requires no interaction with a dealer or other players.
However, what makes it stand out from slots is that it requires some skill to influence the game outcome. A key attraction is that the RTP (or return to player percentage) is much higher than many other games, as much as 99.5%
There are many different variations of video poker. You may have heard of Jacks or Better, but Double Double Bonus?
The game you choose directly impacts the RTP and the payout per hand. Be sure to check out the paytable before placing any real cash bets.
Poker Hands
Almost all video poker games are based around the fundamental ranking hands of 5 card draw poker.
Royal flush: Ace-king-queen-jack-10 all in the same suit.
Straight flush: Five consecutive cards of the same suit; for example, 2-3-4-5-6, all of spades.
Four of a kind: Four cards of the same rank; for example, king of hearts, king of clubs, king of diamonds, king of spades.
Full house: Three cards of one rank, two cards of another rank; for example, 8 of diamonds, 8 of clubs, 8 of spades, 3 of hearts, 3 of clubs.
Flush: Five cards of the same suit; for example, ace, 10, 7, 4, 3, all hearts (not in consecutive order)
Straight: Five consecutive cards of mixed suits; for example, 2 of diamonds, 3 of hearts, 4 of diamonds, 5 of clubs, 6 of spades.
Three of a kind: Three cards of the same rank; for example, 5 of hearts, 5 of clubs, 5 of spades.
Two pairs: Two cards of one rank, two cards of another rank; for example, queen of spades, queen of clubs, 7 of hearts, 7 of diamonds.
Pair of jacks or better: Two jacks, queens, kings, or aces.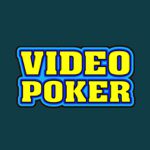 Games
Since most video poker games follow the payout ranking above, the main difference is what you get paid for each type of hand. The game name will often give you a clue as to which winning combinations will offer you a special payout or bonus. Let's take a quick look at some of the most popular variations of video poker.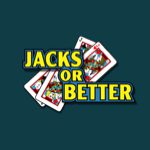 Jacks or Better
This is the classic video poker game. It could not be more simple. You are dealt 5 cards. You can then choose to hold the cards you want to keep and redraw the remaining ones in the hope of making a better winning combination. This is where your skill and your luck come in. If you already have two pair, the chances of drawing another matching card of the same rank are not that high but it's worth a shot. You already have Two Pair so it wouldn't make much sense to redraw all 5 cards in the hope of getting something better. It is possible, but why throw away a winning hand?
The best thing you can do is practice in free play mode. You'll get a good feel for how the game is played and what decisions to make depending on the cards you have drawn.
The paytable at the top will display your potential winnings depending on how much you bet.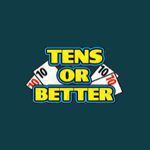 Tens or Better
As above, except this time the lowest paying hand is, yep you guessed it a pair of 10's or better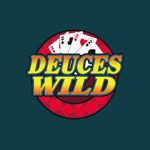 Deuces Wild
The minimum paying hand is 3 of a kind, but you have the added bonus that 2s are wild. The max bet RTP is 99.45% and 97.22% for bets 1 to 4 coins. It's always better to max bet in video poker.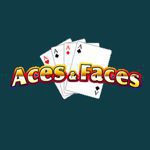 Aces & Faces
The lowest paying hand is jacks or better, but 4 of a kind of Jacks, Queens or Kings (the faces) will pay out x40 (compared to the x25 in regular jacks or better) and 4 Aces will pay a higher reward of x80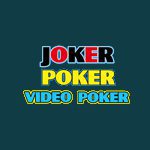 Joker Poker
In Joker Poker, you have a fairly typical video poker set up, but jokers are wild and can be used to complete a hand to make a winning combination.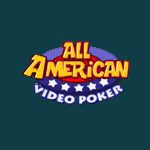 All American Poker
In Habanero's version of All American Poker you will be asked up front how many hands you want to play either 1, 5, 10, 50, or 100. When you first look at the game, you'll be thinking this looks exactly like Jacks or Better. And basically that's because it is the same game. The key difference is in the pay table. The hand rankings are identical, but where Jacks or Better pays 125 coins for four of a kind, All American Poker pays 170 coins for the same hand. Straight flush you'll win 1000 coins in All American Poker and 250 coins in Jacks or Better. So given these big differences, why would you even play Jacks or Better? Well you'll win 5 more coins for two pairs in Jacks or Better. Big deal, 5 coins doesn't sound like much! But actually, the way the payouts have been constructed based on the frequency of times a hand is likely to occur means the RTP is actually higher on Jacks or Better. We're looking at 99.5% RTP on Jacks or Better and 99.3% on All American Poker.
In effect, whilst the games are the same, All American Poker is more volatile with bigger wins happening less often so it can make for a more exciting game.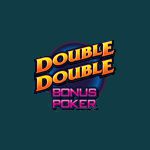 Double Double Bonus Poker
This version of video poker is not for the faint hearted. It is much more volatile than Jacks or Better, giving an opportunity for bigger wins, but bigger losses too. Double Double Bonus Poker includes "kickers". This means with certain cards you'll get paid a bonus with a kicker card, which is a card that doesn't make up part of the winning combination. For example, you get x4 aces and the kicker (think of it like a spare card) is a 2, 3, or a 4 and you win 2000 coins.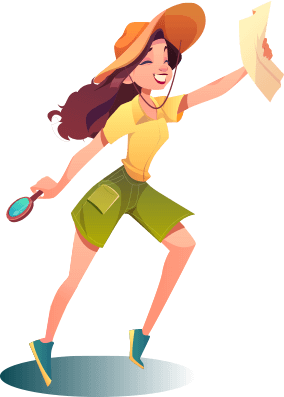 Video Poker Betting Strategies
Consider what kind of wins you are going for. Jacks or Better is all well and good for a slow steady game at 99.5%, but you'll only win a decent amount with royals. Double Double Bonus Poker has a lower RTP of 98.98% but the prize values are more weighted to hands at the top of the paytable so the game is more volatile (and to some players, therefore; more exciting)

Play with a strategy suited to your chosen game. Each version of video poker requires a slightly different strategy to get that high RTP since the odds will vary slightly depending on the winning hand combinations and the hand you are playing for to get the best payout will also vary.
FAQs
What's the RTP on video poker?
You can get 99.5% RTP on Jacks or Better, making this one of the best games you can play in the casino, and much higher than video slots games.
What video poker games can I play?
Jacks or Better is the most popular but there are many variations including Tens or Better, Deuces Wild, Aces and Faces, Aces and Eights, Bonus Poker, Double Bonus Poker, Joker Poker. The basic format is similar across all versions but the hand payouts will be different.
Why do video poker games look so basic?
That's a good question. They started life as quite basic looking video terminal games and they haven't really evolved much over time. Sure, you'll get a few with sharper graphics and animation but the overall format has really stayed the same since their inception. Maybe casinos don't want you to play since the RTP is so high! They'd rather you play video slots.
Is video poker a skill game?
Yes! Of course you still need lady luck on your side, but you can heavily influence the outcome of your game by being smart. You're looking to make the best possible hand so you'll be required to use cognitive reasoning to make your hold decisions to give yourself the best possible chance of making a winning hand. This is the key reason that makes the RTP is so high. The other casino game you'll find like this is blackjack, where you the player can influence the outcome to a certain degree.
Can I play more than 1 hand?
Yes you can play up to 100 hands at once on some video poker games. Don't worry, you won't have to look at each one, your wins will be automatically calculated and highlighted for you.
What's a kicker in video poker?
A kicker is basically a card that doesn't make up part of a winning combination of cards. Even though it's not part of a winning combination, you might hold it in the hope of making another pair. For example you have two of hearts, two of diamonds, Ace of Spades, seven clubs and five hearts. Right now, you have a pair of twos which you decide to keep, in the hope that you make 3 of a kind but you also might choose to keep the Ace in the hope of getting another Ace. In Double Double bonus poker, the kicker is important since if it's a low card and you hit 4 aces as well you score a big payout.