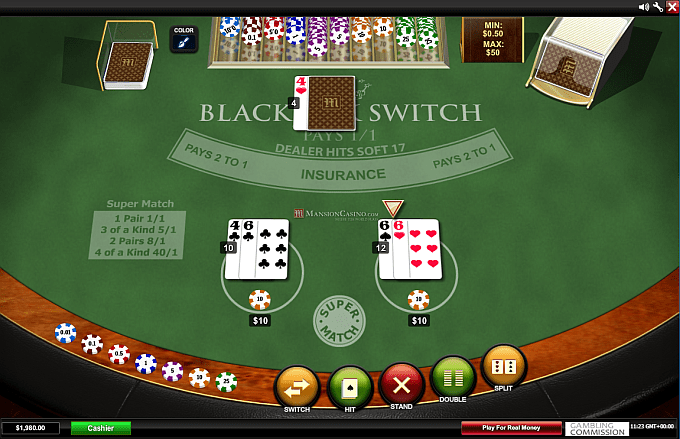 <p><iframe src="https://rrf.redrakegaming.com/rrgdemos/?gameid=redrake-bj_switch&#038;accountid=nUIgfh&#038;balance=none&#038;sessionid=abcd-ef04-ffff-f000&#038;currency=EUR&#038;lang=en&#038;mode=demo&#038;clienttype=html5&#038;sig=4a99dec47249a6875e9eb8cd5eef266040f139e1b93d8aab668efdc506e5e364" width="100%" height="550px"></iframe></p> <div class="wrap-game-cta in-game-wrap" style="text-align:right;"><div class="cta btn-real-cash"><div class="btn-color-gradient"><a href="https://www.casinosjungle.com/go/bovada/" rel="nofollow" target="_blank"><span class="title luckiest">Play for real cash<span class="play"></span></span></a></div></div>
Quick facts Blackjack Switch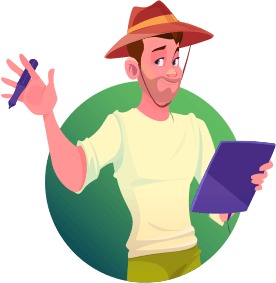 RTP (payout percentage)
99.42%
Features Blackjack Switch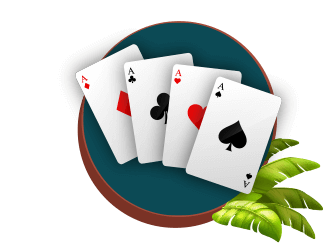 The main bonus feature that Blackjack Switch offers is the ability to switch cards. This game gives you the ability to swap the second cards in your hands. In doing so, it allows you to win Blackjack in the very first round or will give you a much better chance of winning. Sounds good, uh? So, if there's a card you don't want, you can easily get rid of it (and hope the next card is better!). Please note: the first card in both hands is always locked into place and cannot be swapped. This feature will allow you to improve your odds massively.
Blackjack Switch allows a side bet called the Super Match. You will become eligible for this when you make a bet on it. It rewards pairs, three-of-a-kind, two-pairs or four-of-a-kind among the four initial cards comprising the players two hands.
Bet & Payouts Blackjack Switch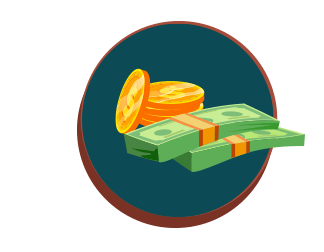 Blackjack wins: 1:1
Standard wins: 1:1
Insurance payout: 2:
Side bets:
Three of a Kind: 5:1
Two Pairs: 8:1
Four of a Kind: 40:1
Game Tips & Tricks Blackjack Switch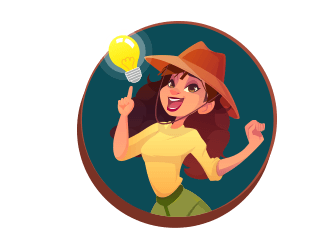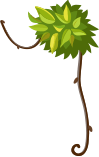 If your plan is to get some big cash from Blackjack Switch (who's wouldn't plan to?) then you should risk it with the Super Match feature. You can earn some much bigger rewards!
Conclusion
Blackjack Switch stands out as a blackjack variant for its unique gameplay and low casino edge. The fact that you have the ability to swap cards between one another keeps the gameplay dynamic and interesting. And IGT created this game with top-quality graphics, animations and audio. Oh, and not to forget the incredibly high RTP! We'd recommend all blackjack fans to try it out.
Where to play Blackjack Switch for real