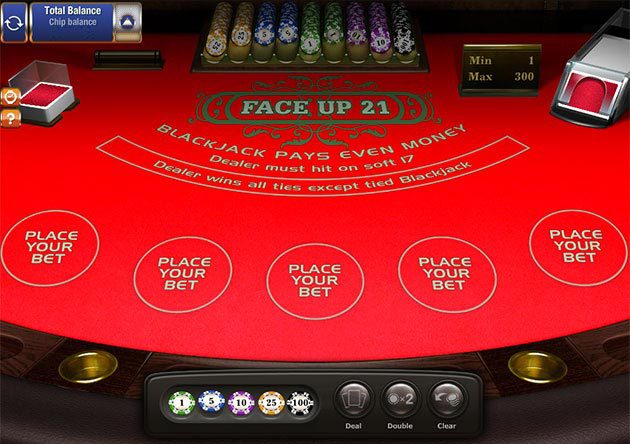 <p><img decoding="async" class="alignnone size-full wp-image-7921" src="https://static.casinosjungle.com/wp-content/uploads/xHpK9yTz/2020/12/Free-game-unavailable-message.png" alt="Free game unavailable message" width="800" height="700" /></p> <div class="wrap-game-cta in-game-wrap" style="text-align:right;"><div class="cta btn-real-cash"><div class="btn-color-gradient"><a href="https://www.casinosjungle.com/go/bovegas/" rel="nofollow" target="_blank"><span class="title luckiest">Play for real cash<span class="play"></span></span></a></div></div>
Quick facts Face Up 21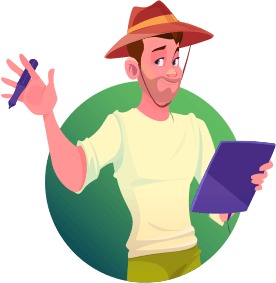 RTP (payout percentage)
99.15%
Features Face Up 21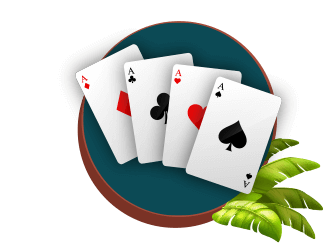 The main feature of Face Up 21 is of course the fact all cards are dealt face up. 
There is an optional side bet known as the Super Match wagers. If the player chooses to take advantage of this option and place a bet then they will be rewarded if they have two or more matching cards in their hands. The payout will vary according to the number of matches and casino rules. Please note: a side bet must be placed before any cards that are dealt are on the table. If you win, the dealer will pay out straight away. And you should proceed to play your two main hands. The side bets are settled based on the four initial cards from your two initial hands.
If you're a fan of playing with the same bet size, then there is a 'Reset' button available. This allows players to place the same amount of chips and continue playing in the next round. It saves time and energy so you can enjoy your Face Up 21 game even more.
Also, another distinctive feature of this game is that the dealer is forced to stand his first two hands. And the players' hands are played out automatically. It hits until the player wins or busts.
Bet & Payouts Face Up 21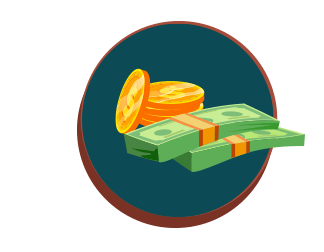 Face Up 21 holds a slightly higher house edge than the traditional game and a lower payout for obtaining blackjack. This counterbalances the advantage of being able to see the dealers cards. The house edge of Face Up is around 0.85% but will change depending on the rule variations of the individual game.
Game Tips & Tricks Face Up 21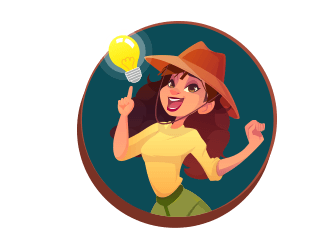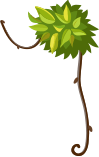 This may seem pretty obvious but keep an eye on the dealer's cards! However many players get immersed in the game (too focused on their cards or other players) and forget to keep a mental note of the dealers too.
Conclusion
Face Up 21 is an extremely interesting and fun blackjack variant released by RTG. It's a great game for serious blackjack lovers to build up different strategies related to the cards being dealt face up. It's a breath of fresh air if you've just been playing traditional blackjack, just make sure you check the rules out first. It features incredible 3D graphics and subtle audio effects. T
Where to play Face Up 21 for real