10 Best Land-based Casinos in Australia
Australia is one of the top countries for gambling. As there are plenty of land-based casinos in Australia, this hardly comes as a surprise. The most popular type of gambling in this part of the world is 'pokies', which is a term used for slots and poker machines. You'll come across many poker machines in […]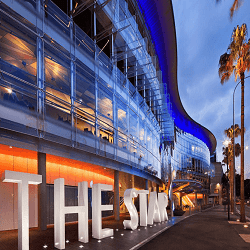 Australia is one of the top countries for gambling. As there are plenty of land-based casinos in Australia, this hardly comes as a surprise. The most popular type of gambling in this part of the world is 'pokies', which is a term used for slots and poker machines. You'll come across many poker machines in different parts of Australia. Casino establishments are generally found in tourist hotspots or major cities of the country. You can find the best casinos near you at CasinosJungle.
Here are some of the best land-based casinos in Australia:
The Star, Sydney
This is a massive land-based casino located in Sydney, one of the largest cities of Australia. It has everything you'd expect from a casino. The Star casino offers a wide range of table games, which include baccarat, blackjack, and roulette. You'll also be delighted to find several variations of poker in this casino. If you've got a sizable budget, you can also enjoy a VIP experience.
Mindil Beach Casino & Resort
 Located in the city of Darwin, Mindil Beach Casino & Resort first opened its doors to gamblers in 1983. Ever since this casino resort began its operations, it has been known by many names. In 2019, Delaware North took over this property and changed the name of the casino to the current name. Despite the changes, Mindil Beach is still one of the most popular land-based casinos in Australia!
Lasseters Hotel and Casino
Poker fans will be amazed by plenty of machines spread across a large gaming floor. Located in Alice Springs, Lasseters Hotel and Casino also includes Alice Springs Convention Centre complex and a hotel. Play roulette, blackjack and more.
The Reef Hotel Casino
This casino hotel located in Cairns has a variety of table games. Here, you'll enjoy playing Roulette, Blackjack, Mini and Midi Baccarat, Sic-Bo, Reef Routine, Money Wheel, and Rapid Roulette. You'll also come across a TAB Mega Wall and a dedicated Keno Lounge in The Reef Hotel Casino.
The Star Gold Coast
The Star Gold Coast casino is one of the most well-known casinos in Australia. Star Gold Coast spreads over seven acres. This casino hotel boasts conference facilities, a theater, a ballroom, health spa, and gym. The complex also includes eight bars and seven restaurants. The sheer size of the venue is amazing. This casino floor covers a total area of 65,000 square feet and has more than 1,600 poker machines. Entertainment, dining, gaming – it has it all.
Adelaide Casino
Adelaide Casino is the only land-based real money casino in South Australia. SkyCity Entertainment Group owns the casino. You'll find more than 90 gambling tables, over 1,000 pokies, and a dedicated poker section in this casino. Poker tournaments play out daily. The casino also hosts special events for card sharks looking for some competition. Enjoy a cocktail at Sôl Rooftop bar, overlooking the city. Or indulge in a fire pit steak at Sean's Kitchen. You can also enjoy a cool one at the Pirate Life Microbrewery.
Treasury Casino
Visitors to Brisbane: come visit Treasury Casino! Three floors of gambling options await you. Treasury Casino has about 100 tables for gamblers and over a thousand gaming machines. The table games include classics like pokie, blackjack, craps, video poker, and roulette. As far as luxury casinos go, this is one of the best! 5 star luxury hotel rooms await you. There's also a good range of dining and drinking options. 5 restaurants and 5 bars offer a fine selection of refreshments. Casino games are available 24/7. Because of the importance of mobile information, the Star App is available too keeping you informed of offers and information.
Wrest Point Hotel Casino
Wrest Point Hotel Casino is located in Tasmania. It's the oldest casino in Australia and offers a wide array of table games, poker tables, and slots. Players can enjoy their favorite games on the casino's 45,000-square foot floor. There are many exciting traditional table games and nearly a thousand electronic gaming machines to choose from. You'll find all your favourite games here. Play from as little as a few cents. If you're in Tasmania, we recommend you check it out.
Crown Perth
Located in Burswood, Crown Perth is a resort and casino combined in one. Additionally,  you'll find meeting rooms, a theater, convention center, and two ballrooms in this establishment. It also includes 32 restaurants and bars, recreational facilities, and a nightclub. We love to have a choice of dining options! So Crown Perth makes us happy. The property also includes three hotels. Poker machines increased in number from 2012 to 2,500. Table games increased from 220 to 350. So you'll have a huge choice of games to play!
Casino Canberra
Casino Canberra is located in Australia's capital city. When compared to other casinos of Australia, Casino Canberra is quite small. It doesn't have a license to operate poker machines. However, the casino has 39 gambling tables for gamblers to play roulette, blackjack, baccarat, and other games. The venue is open 12pm til 4am. Earn loyalty points whilst you play. Relax in Canberra's ultimate sports bar with your mates.
Online casinos in Australia
If you can't reach a land based casino for whatever reason; there are online options. Unfortunately you may have limited access to online casinos if you are based in Australia. Australian customers are blocked from some online sites. However, despite government restrictions there are still many online casinos accepting Australian players. Mostly hosted offshore, many accept Crypto payments too. Take a look at our top 10 online casinos Australia for some examples.  Good luck and please play responsibly.