Australia's Gambling Industry Continues to Battle Controversy
Describing the last couple of years as a tough period for the betting business Down Under would be a vicious understatement. Month after month, a tumultuous timeline unfolded that seemed to be signaling the end of an industry that has long been at the center of Aussie culture. Casinos have found themselves embroiled in money laundering and organized crime allegations and world-famous poker tournaments have been given the boot. It doesn't appear to be letting up any time soon, either.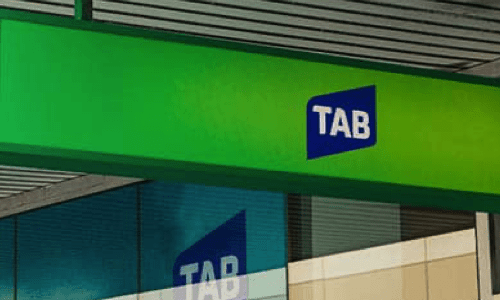 One of the country's favorite pastimes finds itself battling accusations of allowing underage gambling, threatening to further sink the reputation of an already-precarious industry. Concerns are rising that this latest development could spell the end to, or at least significant changes to, the legislative landscape around gambling in the country.
Underage Betting at Tab Outlets Leads to Outcry
Tabcorp is Australia's leading multichannel gambling organization. Its machines and apps are a key part of the country's pub and club culture. Kiosks form the backbone of many an Aussie pub, especially those that operate as sports bars. Given that this is a nation that prides itself on its love for sport, including Aussie rules football, soccer, rugby, and horse racing, sports betting is a regular pastime. Data from the Australian Institute of Family Studies suggests that as many as 2 million citizens place at least one bet on sport in a year. Further, around half a million people regularly place bets on sport. Keeping in mind that the country is home to a little over half of the population of California at 25 million people, that's a not insignificant number of regular bettors. All this is to say that we're talking about a nation that sees gambling as part of its identity. So, to hear that some of the pubs and clubs playing host to the Tabcorp sports betting kiosks have reportedly been flaunting the regulations surrounding underage gambling is concerning to say the least.
The aforementioned Tabcorp, along with eight venues across Melbourne, have been charged with allowing a 16-year-old to make wagers on nearly 30 different occasions, according to News.com.au. Australia's gambling age is lower than that of most states in the US, with citizens able to place bets from the age of 18 up. However, that appears not to have been enforced in a number of Melbourne's outlets. As much of the country's sports betting is undertaken using electronic terminals, it isn't suggested that customer service agents have actively turned a blind eye to underage gambling. Instead, the charges are based upon the failure of Tabcorp to implement appropriate age identification measures on its terminals. The venues, too, are under fire for not securing their gaming areas and ensuring that minors are not able to access these sections. The indication is that venues have not actively supervised these areas, allowing underage bettors like the 16-year-old to slip under the radar.
Big-Figure Fines Common in Australia's Gambling Industry
Obviously, these charges are extremely serious and highlight an unfortunate soft underbelly that is open to exploitation within the gambling landscape in Australia. Reputation means a lot in the leisure business, so the venues involved will be concerned that patrons may vote with their feet and take business elsewhere. However, perhaps more concerningly, the Guardian reports that one of these pubs is facing up to AU$220,000 in fines. That's a significant sum of money for a small or medium business. The other venues involved also face fines, with the total amount potentially totting up to a total of AU$1 million. That will make a big dent in the local leisure industry and leave a hole in the finances of the affected establishments. Few will have sympathy for them, given that these fines are the result of their own shortcomings, but these fines will likely usher in some change to the local economy in the coming year.
On top of the issues on a local level, it is becoming far too common that fines need to be dished out to gambling businesses in Australia. As Reuters detailed in July, Crown, the casino behemoth in the country, was rocked by nearly AU$700 million in fines for its involvement in, or inability to stop, international money laundering schemes. Largely, this suggests that there is a rotten core that has taken hold in the industry that needs to be addressed. Whether or not the causes are nefarious or a result of a lackadaisical approach to security, it's clear that the Australian gambling industry is at a crossroads.