Australia's Star Casino Facing Difficult Year
It has been a tumultuous 12 months for Australian casinos. In 2022, it was announced that the Aussie Millions would be no more. More worryingly, though, one of the country's leading establishments was faced with existential issues. Star Casino Entertainment Group had been accused of not cracking down on money laundering in 2021. Since then, not much has improved for the company Down Under. Instead, it looks like 2023 could be an even more threatening year for the group's existence. 2023 could realistically see the end of one of the world's leading operators.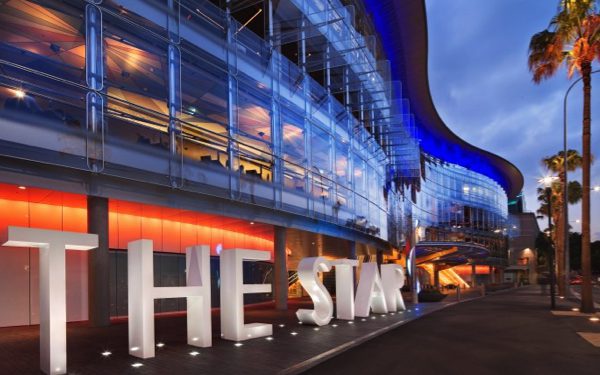 Hundreds of jobs have been axed, according to reports coming out of Australia. After receiving a whole host of legal repercussions, the casino group is struggling for income. In 2022, it posted around $A1 billion in losses. This is now being felt and we're seeing concerning trends with the loss of jobs. It is, however, expected to turn a profit in 2023. So, while cost-cutting measures are in place, it is likely that these are a short-term measure. It's believed, according to those reports from Australia, that the company's profits will reach around $A300 million. This won't entirely wipe out the losses of the previous year but it will be seen as progress for the struggling company.
How Has the Group Reached This Point?
To get to a situation where almost half a thousand jobs have been lost, a lot has happened. In 2021, the group was accused of allowing money laundering and fraud to occur at its establishments. This is something that the leadership actively denies. However, that didn't help slow the effects of the accusations. As would be the case with any business, and even more so in the case of those dealing with the public's money, such accusations tanked trust in the organization. Almost overnight, Star saw its stock value plummet. At one point, according to the BBC, the shares had fallen by around 23%. This was where the $A1 billion appeared to have been wiped from its value, leading to its losses.
The discontent came mostly from the regulatory measures put in place. Its casino license was suspended and it received a $A100 million fine. That led investors to panic, understandably. Since then, the group has also seen several other restrictions placed on it. As many of the casinos are in different jurisdictions within Australia, different closure actions were placed on its operation. However, since they have re-opened, there have still been hurdles to clear for the company. A spokesperson for the group stated that they were "experiencing a significant and rapid deterioration in operating conditions". This doesn't bode well for what is seen as a staple of Australian gaming culture. It is now on them to find a way around their woes. It looks likely, however, that it could be a sweeping change that is needed and on the horizon. Perhaps a whole new operator is needed to rectify the problems caused by previous leadership.
New Ownership to Steer a Sinking Ship?
One of the ways in which the company is looking to bail itself out is through a sale. It's experiencing almost unprecedented issues for a casino operator in Australia. In fact, its spokesperson claimed that it is working in an "uneven competitive environment", stating that the regulatory actions taken against it are outweighing its ability to operate. As such, it looks likely that at least one of its venues is set to be sold to ease this burden. The company is looking for buyers to take over the Sheraton Grand Mirage, as reported by The Sydney Morning Herald. They are said to be looking for around $A200 million for the property. When considering the profits they are already expecting to make in this fiscal year, this could very well be a saving grace that takes them closer to pre-regulatory action levels.
With all that covered, it has been a tough year for the Star group. It also looks to be an even more difficult one on the horizon. However, much has been done to stem the flow out of the company in terms of funds. Should these attempts prove fruitful, it could be soon that we see a much healthier gaming environment in Australia. As it stands, though, it's a worrying time for any casino regulars in the country. Good money would be on more cuts to outgoings, whether that's in terms of job losses or through another financial avenue.