Bally's Chicago Casino Project
Bally's has an ambitious plan for a massive new casino complex in Chicago. But what are the benefits to the local community? And how can a casino help reduce inequity in local communities?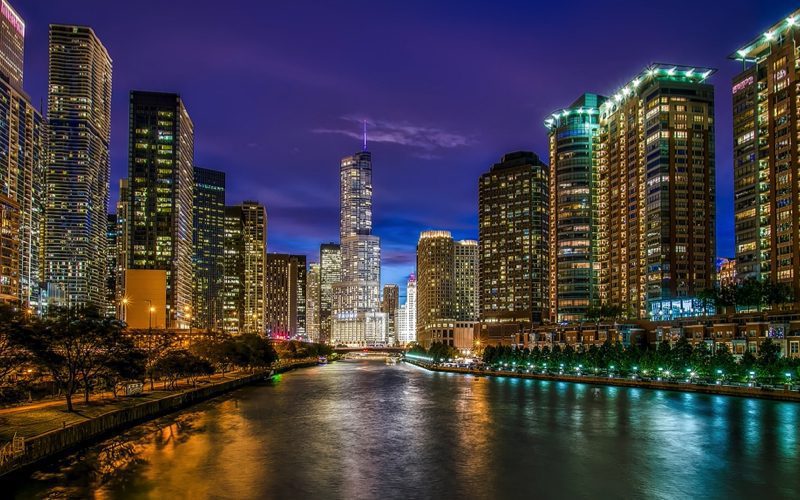 Bally's was recently awarded Chicago's only casino license. They have grand plans to build a huge gaming complex in the River West area. The project will cost $1.74 billion and promotes a wide range of initiatives to help stimulate the local economy and drive tourism to Chicago.
Naturally, communities being presented with a new casino proposal have concerns. These concerns particularly address issues of ethics, and social degradation as a result of having gambling in the neighbourhood. However, it is clear there are a lot of benefits to be gained. We're talking about real social and economic improvements due to investment.
What are the benefits of having a casino in the neighbourhood?
Firstly, the number of jobs in the area increases substantially. As a result of increasing job security, the local economy benefits. A casino will bring in visitors from outside the city ready to spend their money. Having more money coming into the area is good news! Smaller, local and independent businesses will benefit from more money from foot traffic in the area.
There is also the straight forward monetary transactional benefit to the city. In the case of the Bally's Casino there's an upfront payment to the city of $25 million USD. There is also a recurring annual payment of $500,000 every year towards city improvements. The city will also see $200,000 for responsible gambling education. The casino is anticipated to bring in $200 million dollars worth of tax revenue which will contribute to the pension funds for Chicago's police and fire servicemen and women.
Opportunities for minorities
The plan is for the actually building of the gaming complex to be led by minority controlled construction partnership. Known as Chicago Community Builder's Collective, it is Chicago based, giving employment and prosperity to local communities. The goal is for a 46% minority and female work force. Bally's is also offering to support minority investors with access to capital and a chance to build long term wealth. This initiative has been driven by Mayor Lori Lightfoot. From the start the casino bid plans must have long term strategies to give real opportunities to minority communities. Not simply pay lip service or virtue signally by filling quotas. It seems that Bally's is firmly committed to investing in the long term prosperity of the community and reversing the trends of inequity.
A temporary Chicago Casino proposal
Bally's casino project will take up to 3 years to build. Along with the casino there will be a massive 3,000 seat theatre and a 500 room hotel. In the short term, it is proposed that a temporary casino will be held in the Medinah Temple, the former home of Bloomingdale's department store. Having a temporary casino is hoped to stimulate the local economy and help businesses suffering the effects of the covid pandemic. This temporary casino has not yet been signed off by the Illinois Gaming Board and City Council.
Information sources:
https://www.nbcchicago.com/news/local/chicago-city-council-members-share-mixed-reactions-on-temporary-casino-proposal/2828033/
https://chicago.suntimes.com/2022/3/7/22965635/ballys-support-minority-investors-chicago-casino
https://www.ballys.com/chicago/