British Island Could House £30 Million Casino Resort
Situated in the Irish Sea between Great Britain and Ireland is a small island that many outside of the UK and the Republic of Ireland will not be aware of. The Isle of Man is home to a little under 100,000 people and is mostly famous for its hosting of motorcycle racing in the annual Tourist Trophy. However, this tiny island nation, a crown dependency of the UK, could soon be home to a multimillion-dollar casino development. It is hoped that this could revolutionize the capital, Douglas, by introducing a whole new nightlife entertainment scene. A plan has been submitted to local authorities and casino fans on the island will be waiting with bated breath to see if planning permission is granted for this exciting development.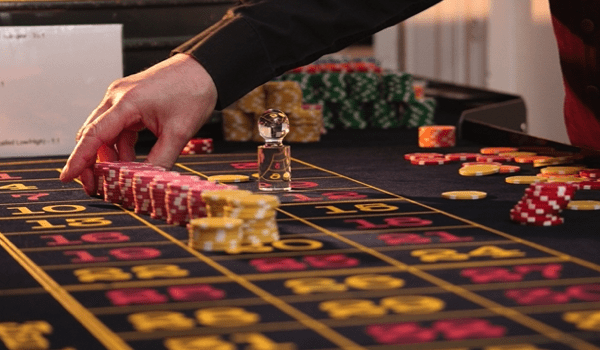 A Rejuvenated Douglas for Manx Public
The announcement of such revolutionary plans being submitted for an area often accused of not having a real nightlife to boast of is a big sign of progress. The BBC reports that the site earmarked for the development currently sits idle, functioning as a car park run by the local council. This development would completely change that. As it stands, the plans are to build a six-storey complex that will house not only a casino but also residential apartments, office space, and a bingo hall. For a town that is used to buildings on a much smaller scale, this is a huge step towards modernization. Currently, its entertainment industry and nightlife are focused primarily on pubs, so adding a new string to its bow will be seen as welcome to a small population somewhat cut off from its close neighbors to the east and west of it.
However, it must be noted that this new development will not technically bring a new casino to the Manx capital. Instead, the existing license for the Palace Hotel & Casino on the town's promenade will be reassigned to the new development. According to Isle of Man Today, Middlemarch Limited, the company behind the plans, has pledged to relocate the Palace's operation to its new six-floor building. It has also committed to providing utility to locals, developing a public realm that will be able to be used to host community events and markets. It has also been rumored that seasonal events could become a feature of the development in the future. A statement from the developer alluded to the fact that the plaza could also host the annual TT events, too. It's clear that this development is more than just a casino, then, with the local area placed at the forefront of the plans.
A Welcome Development for the Wider UK Scene 
Any plans to expand or strengthen the casino industry in this part of the world will be seen as a positive signal. The situation that the UK and Ireland region finds itself in at the moment is one of decline, in reality. As we reported recently, the oldest casino in London is looking likely to close its doors shortly. On top of that, a number of other gambling outlets are facing a difficult outlook for the future. The Irish Times reports that 21 Flutter-owned Paddy Power sportsbooks will close in Ireland, displaying the difficulty that the gaming landscape is facing. This is an established name on both sides of the Irish Sea, so it comes as even more of a shock and concern to see it in trouble. As such, it's promising to those with an eye on the gambling market that there will be a new and exciting building for an island that has long been an afterthought when it comes to development in the entertainment sphere.
In a part of the world where online gambling appears to be under fire for its proliferation and popularity, investment in land-based casinos and gambling venues could be the way forward. The UK government has consistently placed focus on how the iGaming industry poses concerns for vulnerable and younger people due to the ease of access that it affords. To see physical casinos experiencing a renaissance could show a move towards what many see as a more manageable form of gaming. In-person gambling is much more strictly monitored when it comes to identification both for age and self-exclusion. It could be that this region of Europe starts to see a shift back to a more traditional way of gaming. If that's the case, expect to see more glitzy modern developments that will house casinos and other entertainment under one roof.