Caesars Palace Goes Mobile with iGaming Leap
One of the most famous names in prestigious casino venues, Caesars Palace has long been a behemoth of gaming. However, one area where it may have been lacking is its adoption of online digital technology and its integration within the established brand. Now, though, the casino giant looks to have rectified that issue with a new app.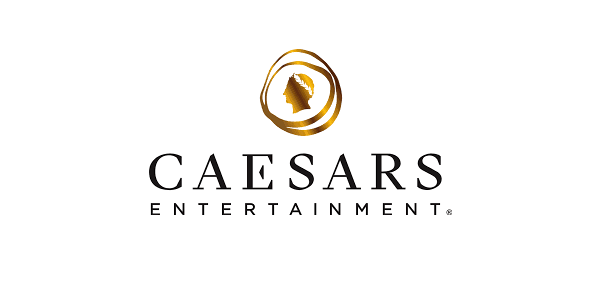 The app looks to combine both its world-renowned casino floors with an iGaming experience that will allow players to seamlessly transfer their rewards and benefits from their online accounts to brick-and-mortar establishments. This Caesars-specific app could be a game-changer for the operator as they attempt to create a brand ecosystem that gives customers power and promotes loyalty within that user base.
In a statement given to Yahoo Finance, Matt Sunderland, head of iGaming at Caesars, said that the aim of this new product was to connect online customers with the company's physical offerings, and vice-versa. He explained that the operator wants customers to "sort of have this complementary experience". In a nutshell, Caesars is wanting to give its regulars no reason to have to take any business elsewhere. If they can cover all bases, they can corner their customers' market. Before the development of this new app, visitors to the brand's physical casinos, including those in Las Vegas and Atlantic City, had no way to continue their interactions remotely. Essentially, the customers were siloed into being land-based, physical users, or online sportsbook and casino users. The two arms of the company did not interact, meaning that there was a rift between the products and, in turn, separate user bases.
Shifting Sands Key to Online Casino Mergers
As the development of technology continues its unerring progress, many businesses are having to navigate a whole new landscape from the one they entered. In the decades that the internet has been a staple of modern life, we've seen industry after industry have to change approach in the face of disruptors and innovators entering the market. In this way, the casino industry is certainly no different. Long gone are the days that gambling is restricted to casinos, bookies, or bingo halls. The advent of the internet-enabled home computer brought table gaming, poker, and sports betting into the home. Then, as smartphones pervaded everyday life, developments in high-speed wireless internet took these games on the road. And that sees us where we are today. According to Grand View Research, the online gambling market is a $64 billion industry and any physical casino operator that doesn't leverage this to its benefit is missing out on a slice of that lucrative pie.
So, while Caesars Entertainment did offer online casino games and sports betting, meaning that they could capture some of that market, the separate nature of the physical and digital brands was restricting the company's performance. This is an issue when consumers are largely looking for their chosen products and services to be available with ease both online and offline. A report by Insider Intelligence indicates that mobile commerce in the US will reach nearly 50% of all retail sales by 2025. That shows the need for companies in all sorts of industries to ensure that they land equally on both sides of the physical and digital divide. As such, it's clear that this as much as anything is what has driven Caesars to develop a unified gaming platform that encompasses their physical venues, as well as their online gaming and rewards system.
Starting From a Strong Footing: Caesars' Revenue Soaring
Some might look at this move to incorporate iGaming further within the existing physical Caesars brand as a reaction to poor performance. However, that doesn't seem to be the case. In 2022, the Caesars Entertainment brand saw around $6 billion in revenue from its casino arm according to data from Statista. Instead, then, it seems more likely that the company sees this strong performance as an opportunity to cement itself as being at the forefront of casino gaming in the US. Beginning from an already-impressive standpoint, developing a new app is less of a gamble and more of a consolidation of its reputation.
As it stands, the app is still not fully operational. The operator has been keen to stagger the launch, ensuring that they have the time to iron out any potential bugs and perfect the user experience. It is set to launch first in US states like Pennsylvania and West Virginia, as well as Ontario in Canada. However, it is not yet slated to release in New Jersey and the company has confirmed that this will be a later launch than all other states. Until then, loyal customers of Caesars will be excitedly waiting to see what this new development has to offer.