Casino to Figure in New York City Ballpark Plans
New York Mets fans may soon have another reason to make their way to Citi Field if owner Steve Cohen has his way. The born-and-bred New Yorker has invited residents from Queens to provide their input on plans to turn the area surrounding the Mets' home into a year-round entertainment complex. Part of those plans is the construction of a casino, something which Cohen is hoping the borough will take a gamble on.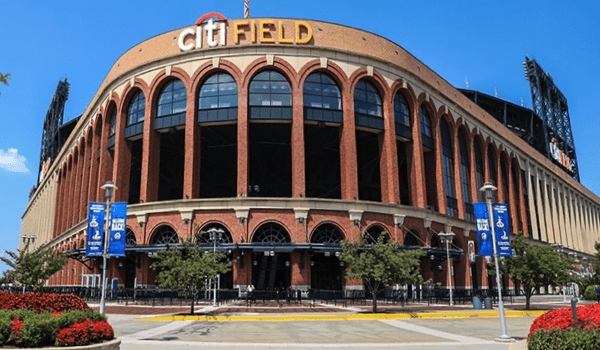 Flushing Meadows has long played host to some of the biggest names in sport – especially tennis – with Citi Fields joined by the world-famous US Open venues in the Arthur Ashe and Louis Armstrong stadiums. Now, though, the hedge fund manager from Great Neck is looking to broaden the area's horizon by introducing new entertainment options to Willets Point, a part of New York that has long sat unused.
Cohen's Casino Plan a Small Piece of the Puzzle
The headline grabber for many might be the suggestions for a new casino, but this isn't all the grand plan has in store. Quite the opposite; the blueprint for the regeneration of Willets Point is wide-ranging and even looks to build upon the Flushing Meadows-Corona Park area's impressive sporting heritage. One of the most significant elements of these plans is the construction of a brand-new soccer stadium to become the first out-and-out home for 2021's MLS Cup winners, New York City FC.
Beyond this, many commenters believe the deal-sweetener for the Mets owner's suggestions could be the projects aiming to make this part of the city more "dynamic and equitable". Alongside building one of the MLS' newest stadia, Cohen has confirmed plans to provide a new hotel and around 2,500 affordable homes, as well as community amenities like parks and communal plazas. While almost all in attendance at a meeting to discuss these plans were happy with these suggestions, not everyone was as enthusiastic when it came to discussions around a new casino. So why is the businessman so keen to push forwards with this part of his plan?
New York Authorities Looking to Grant Three New Casino Licenses
2023 has started with a bang as far as casinos are concerned. That's even more so in New York, where the New York Gaming Facility Board (NYGFB) used the first week of the year to invite applications for three new casino licenses. This news has already sparked something of a bidding war as businessmen in the area look to strike early to sweet-talk officials into choosing them as preferred bidders. Of the already announced proposals, locations suggested include Coney Island and Times Square, showing the sheer scale of the opportunity that potential casino operators see themselves faced with.
This is exactly why Steve Cohen is looking to make his stamp on the area close to his team's ballpark. Should he be chosen as a preferred bidder, he can cement his presence in that part of town and he stands to profit greatly from that. It's precisely why he's also putting so much thought into the extras that he will provide locals and underlines the importance of listening to these residents in his consultations with them. The fundamental part of the application scoring process is the revenue and business opportunity for the area. However, 30% of the scoring is based on workforce development and diversity, as well as siting issues such as mitigating the impacts on neighborhoods nearby.
A Big Price to Pay for Success
With local authorities looking to ensure that they provide licenses to suitable operators, the process looks to vet them in as thorough a way possible and that vetting includes slapping on an eye-watering license fee. Successful applicants will pay a minimum of $500 million, with the NYGFB also announcing that competing applicants can present an increased license fee for consideration. This could very easily turn the process into a protracted bidding war, especially when you consider some of the names already registering their interest. As well as Cohen, world-famous musician Jay-Z is reported to be the man behind the proposed Times Square site.
Due to the authority's requirement that each application goes through a thorough community engagement process, there's no deadline yet for the approval of applications. Because of this, it's not sure when the winners will be announced. As such, it could be much later in 2023 that we find out if Cohen, Jay-Z and company have come out on top. Nevertheless, it's sure to be a big year in the world of New York casinos.