Coney Island Casino Plans Not Dead but Unpopular
It's been a busy six months in the world of downstate New York. That's especially true when looking at the battle for the three available casino licenses that were announced at the start of the year. Plans were put into motion and exciting proposals popped up, including a Jay-Z-backed Times Square venue and a casino and ballpark mega complex. However, it hasn't been plain sailing.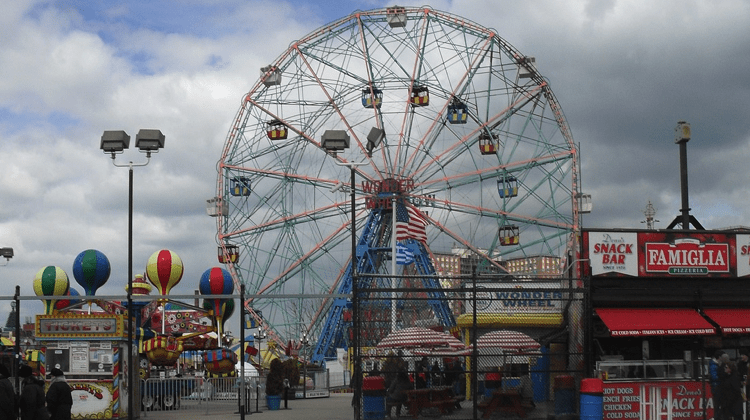 That Times Square development faced stiff opposition, for one. Now, another proposed site is coming under increasing pressure. Is it possible that there will be a site that will appeal to everyone? Or are all plans destined to come up against resistance? The discussion around plans for Coney Island's boardwalk seems to suggest that it will be difficult for any prospective operators.
Coney Island has long been at the heart of New York's casual entertainment industry. Famed for its boardwalk and eye-catching amusements, it is a staple for visitors to the area and locals alike. Throughout the early 2020s, though, focus has somewhat turned to the introduction of more residential units to the area. A number of large-scale housing blocks have been built, and this is where any new commercial developments may run into issues. Given that those living in the area will favor the sorts of amenities that they will use in their day-to-day lives, it's to be expected that they will then be skeptical of plans that enhance the boardwalk's tourist appeal. As such, residents are at the forefront of protests against the plans to build a new casino on their doorsteps. And this discontent appears to be growing as the decision makers continue to mull over the plans.
Plans Facing Resident-Led Backlash
The plans put forward by a group consisting of the Chickasaw Nation, Lends, Thor Equities and Saratoga Casino Holdings include a hotel that would tower over the Coney Island landscape. According to reports from earlier this year, the aim is to turn the seaside destination into a year-round visitor hub. A member of the Brooklyn council expanded on this by suggesting that such a move could bring "economic stability to Coney Island". It's clear, then, that those behind the proposals are keen to lean heavily on the economic benefits that a new casino development will bring to the area. Given that nearby Atlantic City, New Jersey, attracts around 30 million visitors a year, there is definitely a market for gaming entertainment on the East Coast. If the New York seaside destination can add to its comparatively paltry 5 million yearly visitors, that would surely benefit both the state's purse and local businesses.
However, those benefits overlook the potential ramifications for those living in the vicinity of the proposed casino. A community board unanimously voted to reject the plans, citing the difficulties that those living in Atlantic City face. Lucy Diaz, the board's chairwoman, is reported as saying: "We don't want what Atlantic City has […] We're already drowning in traffic half the year". On top of that, concerns have been raised regarding whether a casino would actually bring revenue to the locally owned businesses that are already there. In the meetings of the community group, it was discussed that casino patrons – especially those in glitzy complexes that house hotels, restaurants, and bars – are less likely to eat, drink, or shop outside of the casino grounds. In short, community leaders don't see any real positives to be derived from the plan.
Plans Could Go Ahead Despite Opposition
There was always bound to be those who opposed any potential casino in Coney Island. When any new development, be it commercial or residential, is proposed, there are always dissenting voices. However, such unanimous rejection of the casino plans may prove to be more than a little worrying for the group behind them. All proposals have to go before a six-person committee who will judge the merits of the plans and the impact on the local community. Four of those six must approve the plans for a license to be granted. Because of that, the results of the community board's vote will have the group sweating on the plans' future.
All that being said, there is still some support for the Coney casino. Reportedly, over 3,000 residents signed a petition to declare that they were happy for one to be built in Coney Island. It's not yet clear which side of the debate holds the most sway, but the numbers suggest that the protests may be a more fringe issue than they seem. Either way, it looks like whatever happens, not everyone will be happy with the results.