Crown Closes Floor in Another Aussie Casino Blow
It's been a tumultuous few years for Australia's casino industry and the latest chapter has been just as disappointing. Crown Resorts, looking to bounce back from a number of recent controversies that have rocked its operations, has been hit with a fresh stumbling block. Planned floor closures will result in a loss of jobs.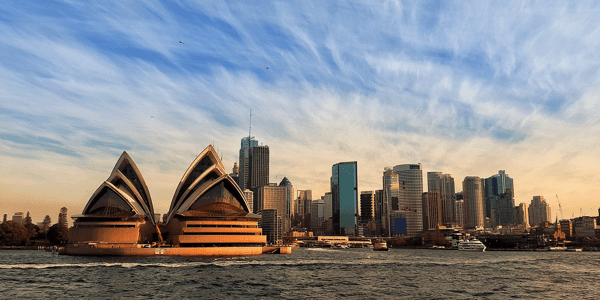 According to a report by the Sydney Morning Herald, the company is already looking to close one of its two VIP floors – the Mahogany floor – in the new Crown Sydney VIP venue. This will result in the loss of 95 jobs and the mothballing of one-half of the resort's high-roller offerings. It comes on the back of poor performance in the form of visitor numbers and the top dogs in the company have moved quickly to identify drains on the business' purse. It's an understandable move, then, but one that will concern any fans of casino gaming Down Under as they face up to an industry seemingly in a perilous death spiral.
North Asian Travel Hurting Casinos Down Under
Perhaps the leading cause of such poor performance, aside from the aforementioned controversies, has been the travel restrictions in place across Asia and Oceania following the coronavirus pandemic. Australia was hard hit by tough lockdowns and travel orders that led to a downturn in the country's local economy and put a hold on its tourism industry. From 2019 to 2020, according to data from Macrotrends, Australia's GDP fell by nearly 5%. That was a significant dip for such an established power in that region and while it has since bounced back impressively, a number of industries are still feeling the lingering effects. The casino game is one of those that has been hit the hardest. With the continuously strong performance of online casinos globally, as well as online casinos in Australia the habits of gamblers have changed. They have largely moved away from domestic visitors to casino venues, and these businesses rely much more heavily on international patrons who come to Australia with money to burn.
Currently, travel is still recovering and businesses are still feeling the pinch. In the here and now, it's clear that a number of industries must tighten their belts in an attempt to stem the flow of money out. However, that isn't to say that this is a permanent situation and those that are reducing their expenditure will have an eye on bouncing back as the global landscape continues to return to pre-pandemic levels. In fact, that's the stance that Crown Resorts is taking, particularly when it comes to tourism from Asia. China specifically has recently lifted the ban on its citizens undertaking group tours Down Under. That's been largely welcomed and the Australian tourism minister told the Financial Review that the country remains a "premium destination" for Chinese tourists. And that appears to be at the forefront of Crown's thinking. An unnamed senior fund manager explained that the closed VIP room could be reopened in the face of increasing traveler numbers. They said, "They can always reopen it [the closed floor] when the North Asian tourists begin returning to Australia".
Over Capacity Venue Means Underperforming Casino Floor
The Crown Sydney casino is part of the One Barangaroo skyscraper that now dominates the city's skyline. Opened in 2020 at a cost of A$2 billion, the 75-floor tower plays host to a hotel, apartments and, of course, the casino that was finally granted its license to open in 2022. This part of the tower was built to cater to commercial interests, with the gaming floors complemented by retail units and restaurants. It takes up the tower's podium, representing a good chunk of the floor size. Because of that, there is a belief that maybe the casino floors were bigger than they ultimately needed to be. The same unnamed fund manager is reported in the Brisbane Times as saying that the casino was never intended to have two floors for normal use. Instead, the second floor was to act as an overflow for the Crystal floor at busy times of the year, particularly events like Chinese New Year. 
So, while the closure of a casino floor in a high-roller casino may not be of great upset to the garden-variety gambler who wouldn't be able to afford the A$45,000 minimum spend to gain access to said floor, the industry as a whole will be watching developments within Crown Resorts with bated breath. If tourism returns to normal and performances are still poor, it might signal a brand beyond saving that could have a knock-on effect outside the world of VIP casino gaming. That would certainly be the worst-case scenario for Australia's casino landscape, and it's hoped that it doesn't play out this way. The next Aussie summer will be the marker of where the industry sits and, until then, fingers will be crossed across the nation.