Cyprus Delivers Europe's Largest Casino Resort 
In the wake of the coronavirus pandemic, there was a concern that tourism would remain at a low level. However, developments across the world appear to be suggesting otherwise. This is especially true for one small European country. Now that travel has largely re-opened worldwide, it looks like tourism is helping drive new demand for new resorts and destinations. In line with that, the island nation Cyprus has opened Europe's largest-ever casino resort. This has provided a new tourist destination for the continent and confidence is high that this sprawling complex could compete with some of the world's top resorts.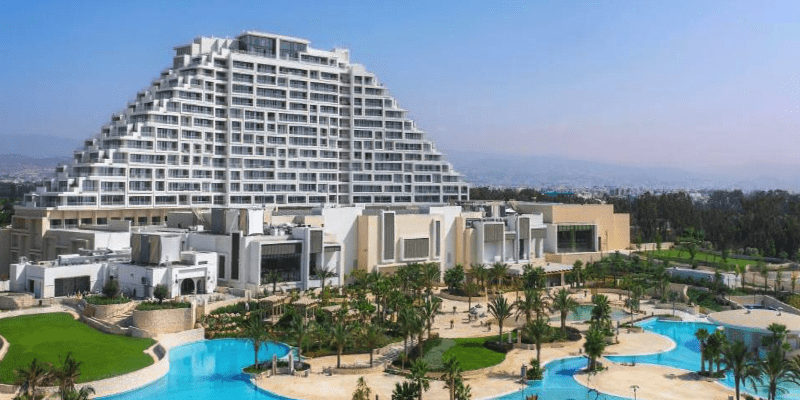 Housed in Limassol, the second-largest city on the island, the City of Dreams Mediterranean is now a jewel in the crown of both Cyprus and the continent as a whole. According to Fox Business, it plays host to 500 hotel rooms and a casino floor that is more than 80,000 square feet. That puts it right at the very top of the list when it comes to casinos in the Old World. That puts it in good company, considering that countries like Monaco are world-renowned for their casinos.
It tops the previous number one Casino Estoril in Portugal and sits above even the ever-prestigious Casino de Monte Carlo in the previously mentioned Monaco City. That places this new resort in prime position to compete with even Las Vegas. Now that Europe has a number of top-class gaming destinations, travelers from the continent may look to stay closer to home from now on.
A Jobs Boost for Cypriots and Traveler Influx
Aside from the obvious benefits that having a world-class destination on your doorstep will have for fans of casino gaming, the opening of such a resort is predicted to provide a big boost to the island and its people. It has been reported that the casino is predicted to attract an extra 300,000 visitors a year to Cyprus. Considering the fact that, pre-pandemic, the island was regularly welcoming more than 4 million tourists a year, an extra few hundred thousand people spending their money there will be a great boon to the local economy. Those visitors were often spending an average of around $800 dollars each when traveling according to WorldData.info. If that were to be the case for these extra tourists, the economy could expect to see around 240 million dollars pumped in. That is a significant amount of money, especially given the lull in vacationing on the island during the pandemic.
While those figures may seem impressive enough, the company behind the mega-complex and local authorities have suggested that the true numbers may be even more so. Forbes reported that the authorities claimed that the new development could be worth more than $750 million to the island's purse annually. That would represent a huge return on investment for all parties. Melco Resorts, the casino operator owned by Lawrence Ho, pumped a huge $600 million into building this complex, which it has described as being a "year-round destination for premium tourism [and] world-class entertainment". It's clear to see why there is great excitement around this new resort when looking at the predicted figures. 
Continuing an Impressive Bounceback for Melco
As Melco is primarily an Asian casino operator, its experience of the 2020s has been very different to what has been felt in Europe. The continent saw the most restrictive lockdowns in the world as many nations battled to keep control of the pandemic. As such, that has meant that the rebuilds have been a little slower than they would have elsewhere. Many other countries, especially in Europe and the Americas, were more liberal with their approach to managing disease spread and that meant that businesses there experienced a smoother return to operation.
Most of Lawrence Ho's operations centered around Macau, where restrictions were only lifted earlier this year, meaning that losses have continued much longer than if based elsewhere. The company's own reports suggest that they have halved their net losses to around $80 million since then, so this Cyprus-based casino will be seen as a way to return to positive performance.
This new opening represents an exciting time for both the company and the island of Cyprus. It's a rare situation where both parties will be happy with the deal and what they are predicted to get from it. The operator stands to return to profit after a few years of difficult trading. The European nation adds another feather to its hat when it comes to tourism. Either way, it looks like this new resort will be a success for a number of reasons.