Draft Kings Vs Fan Duel: Opinion Piece
Two massively popular sportsbooks, but which one is ultimately the best? We take a look at key elements such as mobile betting, welcomes bonuses and more in a head to head battle of Draft Kings vs Fan Duel.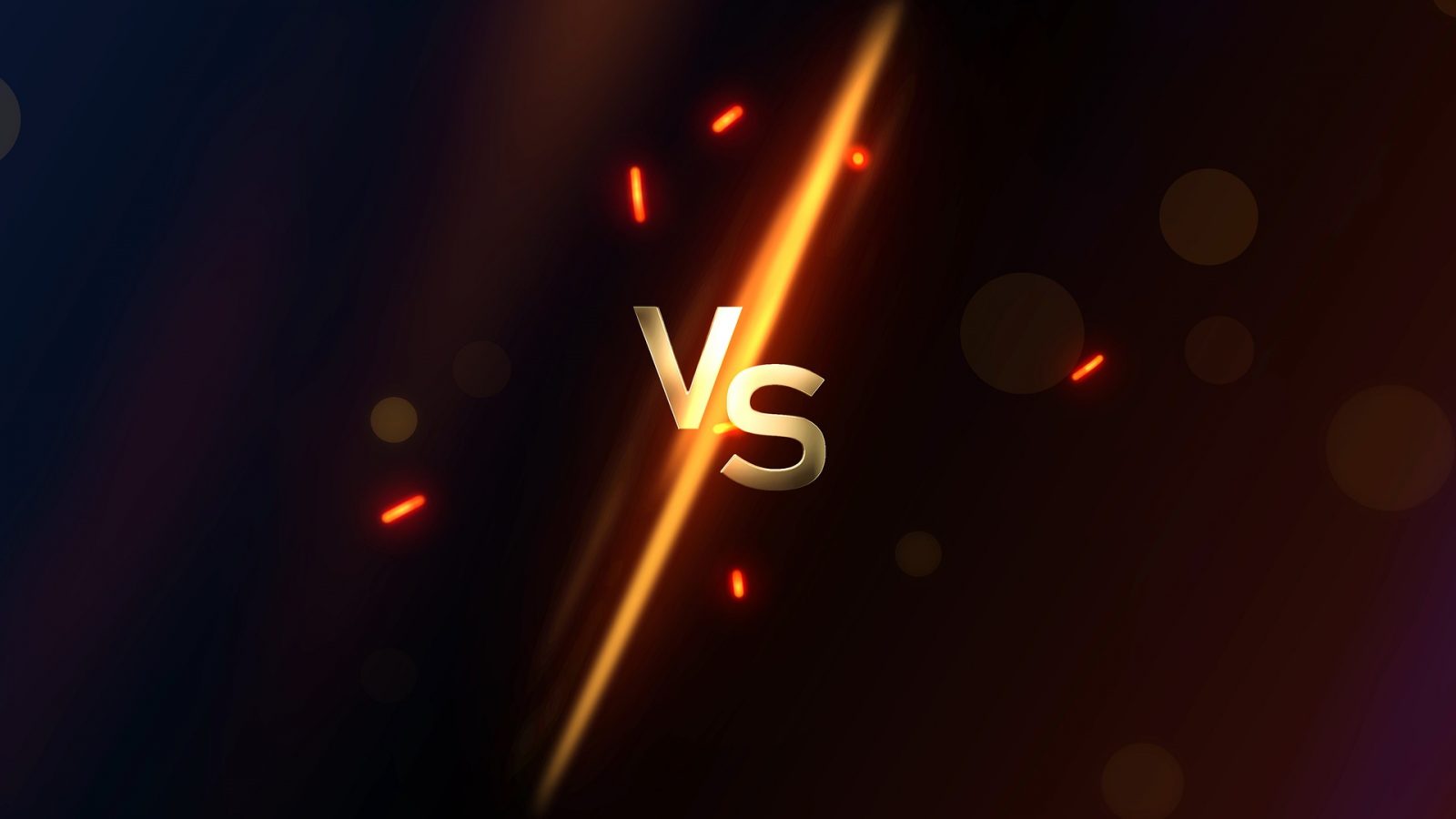 DraftKings and FanDuel have rapidly become the most popular sports betting sites in the United States. It's a Draft Kings vs Fan Duel fight every inch of the way in various states around the country for market leadership, renewing a rivalry that dates back to their DFS (daily fantasy sports) days. It's simple to understand why they've pushed their competitors out of the way, as they both feature outstanding deals, competitive odds, and a terrific user experience. Which sports betting site, however, is the best? Continue reading for an in-depth look at the DraftKings vs. FanDuel rivalry, as well as advice on which site and sports betting app is right for you.
A Comparison between these two Outstanding Sportsbooks
In the United States, DraftKings and FanDuel are the most innovative, successful, and entertaining sports betting brands right now.  In most states, FanDuel has taken the lead, but DraftKings is a fierce competitor, and their struggle for dominance appears likely to shape the American sports betting business for years to come.
DraftKings
In 2012, Matthew Kalish, Jason Robins, and Paul Liberman created DraftKings in Liberman's home. It began as a DFS service, but once the Supreme Court abolished PASPA, a federal sports wagering law, in 2018, it immediately shifted to sports betting. DraftKings went public on the NASDAQ two years later, after merging with white-label sportsbook provider SBTech and another special purpose acquisition firm. DK Sportsbook is available in New Jersey, Michigan, Pennsylvania, West Virginia, Colorado, Tennessee, Virginia, Indiana, Illinois, Iowa, and New Hampshire. It also offers an online casino in some states. DraftKings' daily fantasy sports games are available around the country.
FanDuel
When Nigel Eccles, Rob Jones, Lesley Eccles, Tom Griffiths and Chris Stafford started FanDuel in 2009, it was also as a DFS provider. It announced its plan to merge with DraftKings in November 2016. The FanDuel vs. DraftKings dispute would never have dominated the US sports betting narrative if the merger had been allowed, but the Federal Trade Commission banned it, claiming that it would establish a DFS monopoly. Paddy Power Betfair bought a controlling ownership in FanDuel Sportsbook in May 2018, shortly after PASPA was repealed, and quickly established FanDuel Sportsbook. Paddy Power Betfair has now rebranded as Flutter Entertainment, expanded its ownership in FanDuel to 95 percent, and purchased The Stars Group for $6 billion, securing its position as the world's largest sports betting company.
New Jersey, Pennsylvania, Colorado, Michigan, West Virginia, Virginia, Illinois, Indiana, Tennessee, and Iowa have all started FanDuel Sportsbooks. It's the market leader in the majority of them, ahead of DraftKings, however DraftKings is the market leader in other areas.
DraftKings vs. FanDuel: A Side-by-Side Comparison
You've most likely come to this page to find the answer to the following question: which sportsbook is better, FanDuel or DraftKings?  Continue reading to learn more about the DraftKings and FanDuel promotions, as well as which site is best.
Welcome offers
DraftKings Promotions: 
Users get an immediate bonus of up to $500 when they make their first deposit, as the company will equal 20% of your first deposit.
FanDuel Promotions:
Users can get an instant bonus of up to $500 when they make their initial deposit, as the company will match 20% of your first deposit, exactly like DraftKings.
When it comes to DFS promotions, DraftKings just about takes the prize in sports betting. Each of them offers a multitude of incentives to their consumers. On DraftKings, there are just more opportunities to win free money, although not with the greatest odds. Given how many individuals enter each contest, freerolls in DFS don't actually amount to much. These freebies may appear to be a goodwill gesture, but they are not much better than a lottery ticket.
Bonuses and promotions
The bonuses and promotions that each site offers are another significant battleground in this DraftKings vs. FanDuel clash. These offers are intended to keep existing customers happy and prevent them from switching to FanDuel or DraftKings competitors. At FanDuel, you can take advantage of a variety of intriguing promotions, like parlay insurance, free bets, increased odds and more. The "Promotions" section of the site is always full of enticing offers, which helps to explain why it is the top sportsbook in so many states.
In addition, DraftKings Sportsbook has a variety of ongoing promotions. NBA parlay boosts, Big Birdie Payday golf tournament promotions, daily free to participate tournaments, and a refer-a-friend promo are among them. In contrast to DraftKings, FanDuel usually has a longer list of continuing bonuses. With DraftKings Sportsbook however you can earn loyalty points for placing bets, whereas FanDuel only gives you loyalty points for DFS entries. DK Dollars, which may be utilized for free bets and contest entries, are awarded as part of the DraftKings loyalty program. In this area of the DraftKings vs. FanDuel contest, both sites are very evenly matched.
Mobile betting
FanDuel and DraftKings are two of the most popular sports betting apps available. The FanDuel app has an average rating of 4.8 out of 5 on the Apple Store. Its DFS app has the same score. Customers have given the DraftKings app a 4.8-star rating. 
Both sports mobile casino apps are well-designed, sleek, elegant, and simple to use. They both have development teams who are constantly working on new features and improvements.
Location services are sometimes a problem for rival sportsbooks but not for these two apps. This is yet another round that ends in a draw. If you want a dark background and a little more sophisticated design, DraftKings is the way to go, but FanDuel is more suited to anyone who prefers a light, clean layout that is very easy to browse.
In-Play Betting (Live Betting)
Both shine here. They both offer live streaming, so you can keep an eye on the action while placing bets. Both areas of the in-play betting section are well-organized and offer a diverse range of live betting possibilities.
For example, you can wager on the outcome of each point, game, and set in a tennis match at both sites. FanDuel offers a wider range of spreads and totals, as well as additional statistical data on live games and coverage of in-play athletic events. As a result, in this area of the Draft Kings vs Fan Duel contest, FanDuel may have a little advantage.
Which Is Better? Draft Kings vs Fan Duel
Both sites thrive in a number of key areas. Both have high-quality mobile applications, outstanding live betting platforms, well-designed desktop sites, a diverse range of payment choices, extensive sporting coverage, secure and reliable withdrawals and enticing welcome bonus offers.
DraftKings has a superior loyalty program, more payment alternatives, and a larger selection of DFS options, as well as more sports coverage. FanDuel offers somewhat better odds, more continuing promos, higher maximum win limits, and faster withdrawals.
You should decide which of those criteria is most crucial for you and make your decision based on that. Alternatively, you can sign up for accounts with both DraftKings and FanDuel to experience the advantages of each. This way you negate the Draft Kings vs Fan Duel argument! You'll get both welcome bonuses, plus you'll be able to easily get the best odds on any game.