Famous Las Vegas Casino Shares Could Enter the Market
A major shareholder of a world-renowned name from the Nevada desert has decided to put half of its shares up for sale. Blackstone, a US-based investment fund with stakes in a number of different industries, is looking to dump a good portion of its Las Vegas real estate investments.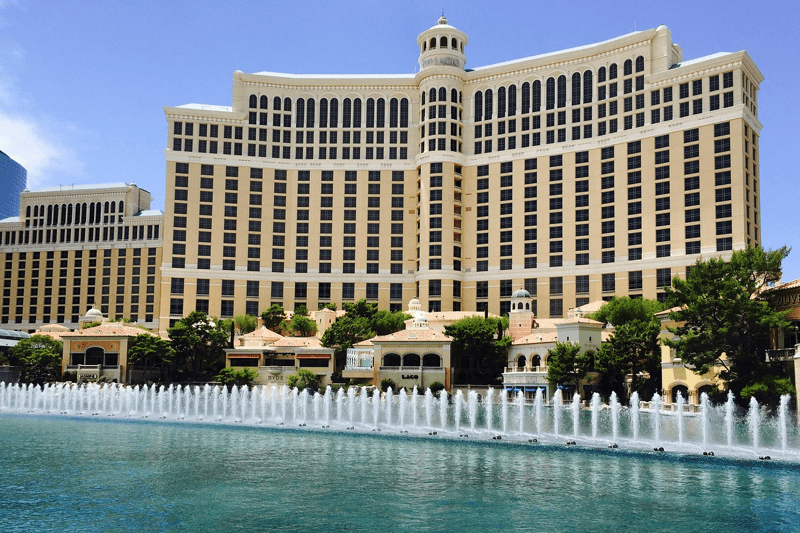 According to reports, this includes half of its stake in Las Vegas' Bellagio casino. While this might not mean a significant change in the ownership landscape of the Strip, the ramifications of such a sale could cause a ripple effect that puts into motion longer-term effects. Should the sale be made, the industry could experience a slow-moving shift.
Financial Behemoth Looking to Drop Commercial Property
Blackstone is very much one of the biggest investors in global finance. It certainly has its finger in many pies. Its portfolio includes a number of household names in leisure and retail, as well as owning stakes in pension and insurance portfolios. In 2007, it parted with $26 billion for Hilton Worldwide, the international hotel operator. As such, it is seen as one of the most influential and financially powerful entities in the world. There are very few areas in which the New York-based investment fund hasn't got a foothold. Since the global pandemic of 2020, it has invested heavily in medical science and software. As such, its priorities are ever-moving and continue to evolve in a world that sees its priorities change at extreme rates. The hotel and travel market has proved to be a precarious one in recent years, so a priority shift to an industry en vogue is understandable.
That appears to be where the recent news surrounding the potential sale of a significant stake in the Bellagio Las Vegas comes from. The reports on Blackstone considering making such a sale center around the fund's desire to drop a number of its commercial and retail properties. According to Bloomberg, the purchase was completed by the fund for around $4.5 billion less than four years ago. With that in mind, it looks likely that billions will be recouped from any future sale. That would be on top of a $3 billion deal they have agreed to drop a number of warehouse and industrial land and properties. It would appear that those in charge of the money are keen to move away from real estate. However, it's not entirely certain why this appears to be the case. There is, perhaps, one big reason.
The US commercial real estate market is in a difficult position. This likely is the result of a number of unprecedented pressures. The pandemic did more than close down non-essential retail and leisure businesses. Because governments across the globe implemented stay-at-home orders, remote working became a fundamental part of how people lived. Since then, while many have returned to offices, a much larger portion of the working public is working from home. As such, this means that a lot of offices are left partially filled or even vacant entirely. That has had the effect of reducing the value of office buildings and commercial property on the whole. The Financial Times reports that New York offices are selling for less than the value of the land they sit on. Combine that with general inflation and it's clear that the smart money is on getting out of the market. Hotel properties remain third-highest in the US in terms of foreclosures on commercial properties in Quarter 1 of 2023. It's not painting a positive picture for the rest of the year and beyond.
No Change Yet on the Strip
All of this news can seem to be rather doom-ridden, given the poor outlook for the commercial real estate market in the States. However, it's unlikely that any real change will be felt in Las Vegas for the foreseeable future. Blackstone is not looking to sell its majority share in the Bellagio, which would mean that there would be some consistency in its ownership, rather than a full change of hands. Instead, the fund doesn't even appear to be certain whether it will dump its shares or if it will keep hold of them. That the hotel industry is experiencing a concerning number of foreclosures on properties is understandably a driving factor. Understandably, Vegas casinos thrive with their hotels, so owners will likely be feeling the heat. Even though the destination continues to post impressive numbers in terms of visitors, those in the business will be looking to reports of difficulty elsewhere and hedging their bets.