Gambling and anime culture
There are a few anime series that will really appeal to those fans who are also interested in gambling. These shows really highlight the exhilaration of playing in a casino. Here are a few we think you'll enjoy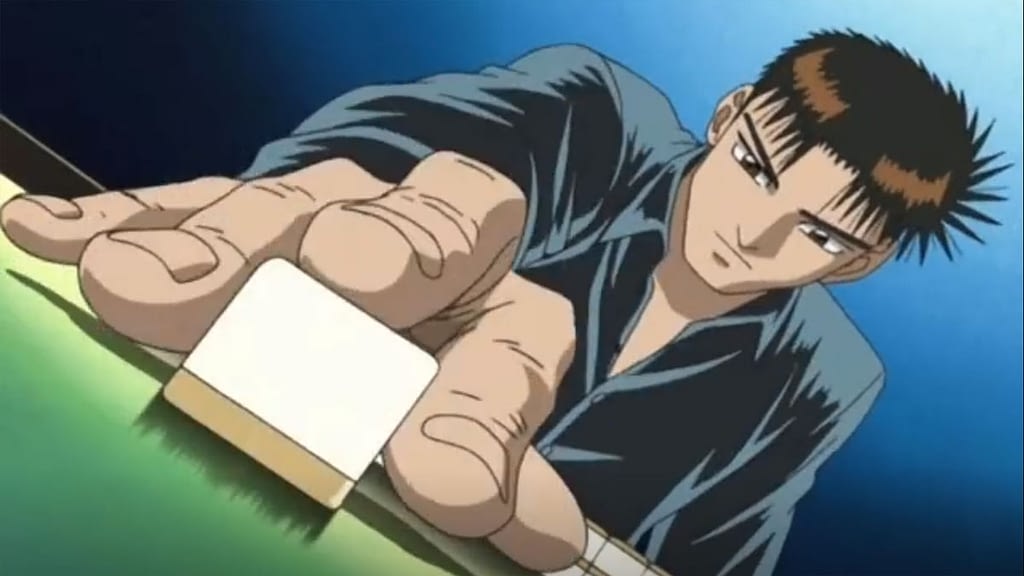 There is virtually no shortage of entertainment in our digital age, particularly for those who enjoy exploring the internet. There are, however, two types of entertainment that have sustained popularity for a very long period. The first of those is gambling and secondly there is anime.
Civilisations and societies have adopted gambling since the dawn of time and it has developed into one of the world's most profitable industries. The proliferation of online casinos has made the activity even more accessible and convenient for everyone with an internet connection. Online casinos include a variety of digital versions of classic games that you might find at a real brick and mortar casino.
Japanese anime is another very popular and culturally significant type of entertainment. It is so big in fact that around 3.5 percent of the world's population watch it on a regular basis. Attack on Titan,  Death Note, and My Hero Academia are some of the most popular anime series on the market. However, there are a few anime series that cater to a specific demographic: that of gamblers. These shows bring together the two popular pastimes so both parties can appreciate the details of the stories. People who enjoy gambling and anime love viewing shows about a pastime that they partake in on a regular basis.
There are so many anime shows to choose from shown on platforms all around the world. However, in this article, we will focus on anime series that are specifically about gambling.
Kakegurui
Starting with Kakegurui makes the most sense in terms of all the shows on this list. It's a Netflix original series based on the Homura Kawamoto gambling mantra series. It's set in Hyakkaou Private Academy, an institution that develops the students' gambling skills. The best students go on to become the world's toughest and most competitive gamblers. Yumeko Jabami's life is the main focus of the story's plot.
Yumeko is a beautiful student who has arrived at the academy amidst an air of mystery. She learns more about her skills and values as a gambler as the story progresses. As the show unfolds you see how she learns to fit into this scary and uncertain new world.
Tetsuya, the legendary gambler
Another notable anime series that was based on a successful manga that ran in the 1990s is The Legendary Gambler Tetsuya. Tetsuya, a brilliant gambler who achieved success in post-World War II Japan, is the main protagonist of the series. His preferred game is mahjong, and he is an expert at the psychological aspects of the game. A complex character; he is always willing to break a few rules in order to achieve a competitive edge in the game.
Ultimate Survivor: Gyakkyou Burai Kaiji
This popular animation is based on the popular manga series created in 1996 by renowned author Nobuyuki Fukumoto. Fukumoto reprinted it in 2017 and it spawned this distinctive and unique show about Kaiji, the series' main character. From 2007 to 2008, the show aired for a total of 26 episodes. The anime community took the show to their hearts and it became a huge hit. A sequel, Kaiji: Against All Rules, came out as a result of the show's unanimous positive critical acclaim,  There was also a live-action movie trilogy that spun a story over a 10 year period. The story's basic premise centres around Kaiji, who has fallen into a deep hole of debt as a result of a series of poor financial decisions. The story chronicles his misfortunes as he turns to gambling to find his way out of his troubles.
Touhai Densetsu Akagi: Yami ni Maiorita Tensai
Akagi is another drama set in the post-World War II era. The story is set in a Japan still reeling from the atomic bombings of Hiroshima and Nagasaki. The series focuses on the tale of Shigeru Akagi; a young kid of only 13 who plays mahjong with Yakuza members and defeats them.
One Outs
This is a sports gambling anime series about a talented pitcher called Toua Tokuchi. He spends most of his time playing "One Outs," an alternative, scaled-down version of baseball.
The story focuses on the Lycaons, a failed baseball team down on its luck. The team invite the skilled Toua to join the team as their final hope in order to save the team. Things, however, don't work out as planned. The team's manager, Saikawa, is seemingly unconcerned about winning and suggests an unusual agreement. Toua's manager is required to give him 5,000,000 yen every time he wins.
Saki
The final show on this list is a successful series featuring a female heroine. It aired in 2009 with a total of 25 episodes. Many anime enthusiasts still watch it to this day. It follows the tale of Saki Miyanaga, a woman whose life has been consumed by the game of mahjong. So much so that she has suffered major psychological and emotional trauma as a result of it. Eventually, however, she is persuaded by a friend to join her school's mahjong club. There she discovers skills and talents she never realized she possessed. The show follows her journey as she is led down a thrilling, dramatic, and exhilarating path.
If you are like our gambling anime MVPs and are looking for somewhere to play, checkout our top 10 online casinos.
Alternatively if you're not sure yet and you prefer to play risk free games you can play free slots here.