Hack at Leading Crypto Casino Sees $40 Million Lost
A crypto casino that has been at the forefront of developments in the industry has found itself on the end of a safety and security exploit that has left it down a whopping $41.3 million. Stake, the casino in question, is probably the most recognisable token-based gambling site internationally and this hack will leave the industry reeling, given the company's reputation as the pinnacle of crypto gaming. The Australian operator now faces an uncertain September as it looks to weigh up the damage caused by the attack both financially and in terms of public confidence in its brand as it faces its most difficult setback yet.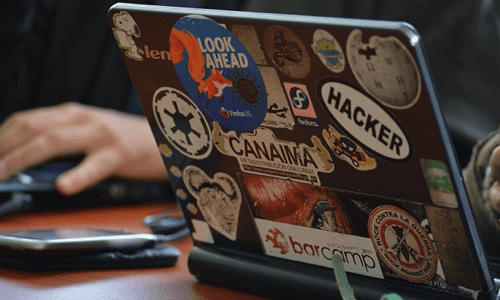 Exploit Drained Casino-Associated Wallet of Separate Tokens
These latest developments have left many wondering how such an established casino could be the victim of such a crime and questioning whether it's safe to use going forward. However, it doesn't appear that this hack has actually affected any customers and is instead an exploit of security around a wallet that is associated with the company itself. According to data reported by CoinDesk, the wallet lost around $16 million on Ethereum, with the remaining $26 million drawn from other sources, such as the Polygon network. The wallet now is reported to have around $2.5 million in a number of coins, with around a fifth of that being ETH. This is obviously devastating to the company, despite its significant $2.6 billion revenue in 2022 but it's unlikely that it will lead to any significant changes to the website or its back-end functions – instead, it would likely give way to new processes internally for the operator.
As mentioned, such an announcement is always likely to instigate a period of uncertainty within a company's customer base. However, the company has moved to try and assuage fears that the exploit could be used to access the casino users' wallets. The Australian Financial Review quoted the Stake official X account as saying "we are investigating and will get the wallets up as soon as they're completely re-secured. User funds are safe". That still won't necessarily return confidence to its previous level but swift communication of the issue at hand is always going to be helpful. Reports suggest that the hack has come on the back of what was described as a "private key leak", indicating that this was much more along the lines of either a standard phishing attack where details are retrieved through social engineering or remote access to an associated device. As such, this would suggest that, as long as strong security and internet safety measures are taken by individual users, the wallets of Stake's customers should not be at risk.
Controversy Never Far From Stake Casino
While this hack doesn't seem likely to be a long-term problem that leads to large-scale changes or any shift in approach for the Australian crypto behemoth, it does mark a new negative story around it as a company. In spite of its sustained strong performance in revenue and users, the operator has courted controversy lately, mostly around its use of sponsorships and promotions. The Verge reported in 2022 that Twitch had become concerned with the proliferation of certain kinds of gambling streaming. Specifically, there were worries about how common sponsored streams of Stake gameplay were occurring. Big names like xQc were being paid to play at the site, and that caused significant concern for other leading streamers like Pokimane, who called for the banning of gambling streams.
That controversy led to more, too. In what critics saw as an attempt to circumvent Twitch's anti-gambling restrictions, the men with the money behind the crypto casino used their own streaming platform Kick to offer contracts to popular streamers with concerningly young audiences. These streamers, such as Adin Ross, had previously used Twitch and fallen foul of many of their guidelines, as well as using their platforms in ways a lot of people saw as irresponsible to their audiences. And that hasn't been the only way that the casino company has looked to get around restrictions. In an effort to get around the upcoming ban on gambling sponsors on soccer jerseys in the English Premier League, the Australians will use their Kick branding instead of Stake.com. With this, they will be able to direct fans to their streaming platform – a platform that is used to stream its other brand's games and encourage viewers to visit the gambling arm. These controversies coupled with the recent hack may well leave some worried about both the company's security and its ethical considerations.