House Bill Fails in Attempt to Legalize Indiana iGaming
A bill seeking to legislate online casino gaming in the state of Indiana has failed for a third consecutive year. The proposal looked to ensure provisions for internet-based and mobile casino titles and lotteries. The state now has the decision to make as to whether to return to the House with a further bill.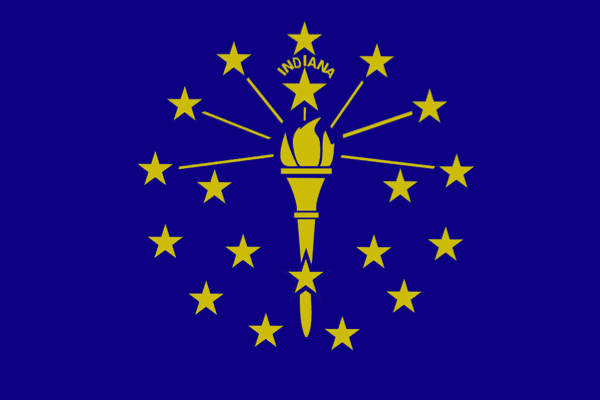 Proponents of the push to legalize iGaming across the US point to the potential for high tax revenues. This didn't, however, give state legislators in Indiana the push needed for them to get the bill over the line.
Just this week, Representative Ethan Manning effectively poured cold water over the bill that he had himself penned. With House Bill 1536 being Manning's own project, many were optimistic. Especially when considering he was the chair of the House Public Committee that would get to decide on the bill. However, the representative decided not to put the bill to a committee hearing. This meant that it would not progress any further and that the prospects of iGaming in Indiana were ended for another year. While it may seem unusual for the bill author to signal its end, the decision was made with a few reasons in mind.
Why is Indiana iGaming Averse?
It would appear to an outside observer that Indiana as a state is opposed to online casino gaming. However, there's been a growing push for a relaxed approach to iGaming for several years. Since the state legalized sports betting all the way back in 2019, there has been a groundswell of support for blanket liberalization in the gambling industry, as evidenced by the number of bills put forward to do exactly that. In the two years prior to this new proposal, iGaming had been on the agenda in a big way with separate bills looking to bring online casinos to Hoosiers.
The issues with the introduction of iGaming are complex. While there has been an international focus on the issues associated with problem gambling and its prevention through legislation, the US has largely taken another path. This has proved to be concerning to a number of influential names in Indiana. The state's council published figures suggesting that around 5% of residents have a gambling problem. The bill's proposed 3.5% problem gaming tax – a funneling of tax revenues into gambling addiction treatment and prevention – did nothing to assuage the fears of many opposed to extending gambling's reach. And, indeed, tax rates were consistently a large cause for concern.
There is already a flourishing casino trade in the state. Previously we have reviewed some examples of popular casinos in Indiana.
Would Indiana iGaming competition be harmful to local business?
Many in the area believed that the tax rate suggested of around 19% would be harmful to existing Hoosier businesses. Given that this rate would potentially be lower than the taxes levied on land-based gambling establishments, it was a concern. Red flags were also raised surrounding employment. Local casinos and sportsbooks employ locals and bring in state taxes on income. However, the same might not be true of online casinos. Remote businesses won't need employees in the state. This means that the income taxes would be payable elsewhere and provide no benefit to the local tax revenue. On top of that, the lack of a physical presence would see a hit to property taxes. These many different aspects all came together into a belief that online casinos could take away custom from established businesses, and funnel taxes away from the state. It's easy to see why those at the top would be unhappy.
Another Bill Seems Light Years Away but Could Return
Despite the state having an established history of taking these knocks on the chin, it seems unlikely that there will be any real rush to proceed with another bill. For the third year running, attempts have fallen flat. Those behind the push for legislation will likely want to return to the drawing board and tinker with their plans. If any proposed bill isn't taking into account the concerns of both residents and local businesses, it's unlikely that it will progress any further than those that have come before.
However, president of the Casino Association of Indiana Matt Bell believes there's reason to expect another bite at the cherry. He said, "One should never say never with the Indiana legislature". This suggests that, while there may be a cooldown period, a bill will return to plug the gap. If that does happen, Indiana could become the latest state to take a liberal approach to gambling within its borders.