ICE London Returns April 2022
ICE London B2B gaming industry event is back this year! April 12 – 14 2022 at London's ExCel in Victoria Docks. The event brings together every facet of the industry from operators, marketers, payment providers, platforms to game providers plus many more looking to strike up new business and reacquaint with existing customers and colleagues.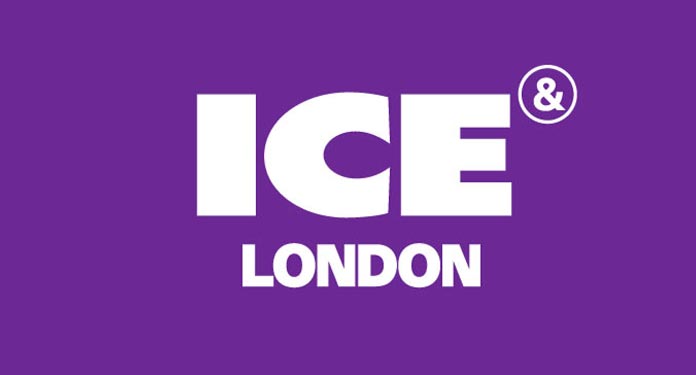 Almost everyone in the online gambling industry has heard about ICE, even if they haven't actually attended yet. This massive B2B gambling business event brings together over 30,000 industry attendees from all over the world. ICE London is held every year in London's ExCel Centre.  This event is well known for extravagant parties, and plenty of networking over drinks and canapes. However, the Covid pandemic put everything on hold for the last 2 years and that unwelcomed hiatus means this year will surely be extra charged with energy!
What is ICE London?
The International Casinos Exhibition initially allowed operators, suppliers, marketers and investors an opportunity to meet face to face with a wide range of other gaming professionals. There is a huge space dedicated to landbased casino operations. You'll see hundreds of game terminals from industry giants from around the world. They are showcasing their latest technology and making new business connections, finalising sales and catching up with existing customers. Over the years since the event moved from West London the online casino gambling space has grown significantly too.
An Evolved Event
In our opinion as attendees for a long time; attitudes and marketing techniques have also evolved over the years. Back in the 2000's, operator stalls were frequently hosted by scantily clad women offering free drinks and branded merchandise. Free T-shirts, keyrings and notepads filled attendees free tote bags. The event was noticeably male dominated too. Today though the stars of the show are the gaming brands themselves. Huge stands with multi-levels, dizzying displays showcasing new technology and games vie to catch attendees attention. There are fun social tournaments, games and hands on testing of the latest technology. The online gambling industry has grown so much, and with it the floorspace required to cater for all the new brands.
A great way to reflect on the industry's growth not just in value but in maturity is the knowledge sharing that goes along with it. Panels bring to the forefront sensitive topics on problem gambling, diversity and equity in the industry.
A 2022 ICE London Party
The website itself currently promotes a sense of celebration with a fireworks background. So many strong partnerships, idea sharing and business growth bloom from face to face meetings in the gaming industry, ICE itself is a firm fixture on everyone's business and social calendar. A time for making new acquaintances, sure. But a strong element that keeps people returning every year is the knowledge they will be regrouping with old colleagues, business partners and friends.  As the event goes on, more and more of these encounters will have a few hungover faces in attendance too!
ICE London Attendance Tips
Experienced igaming professionals will already know how to navigate this colossal industry event but if you're new to gaming or this is your first time here's a few tips to help you through.
Plan your days realistically. The space is huge! Give yourself a short break between meeting where possible – back to backs will have you running late.
Give yourself some free time to explore. There are always a whole range of new companies in attendance and stepping over from online to offline or vice versa is an interesting opportunity to see first hand what's trending.
Check out the attendees list beforehand. Earmark in advance who you want to meet with and let people know you'll be attending so you can book meetings if necessary.
The ICE London event will be held 12th until 14th April. For more information on attendees and to register visit Ice London website.