iGaming World News: Regulation on India's Agenda
The Indian Ministry of Electronics Information Technology has put into motion a process to allow for the creation of a regulatory body to oversee online gambling and casino gaming in the country. This follows years of uncertainty, with states like Telangana and Andhra Pradesh outright banning residents from taking part in online gambling amid uncertainty at the federal level regarding the legality and regulation of both land-based and online casinos.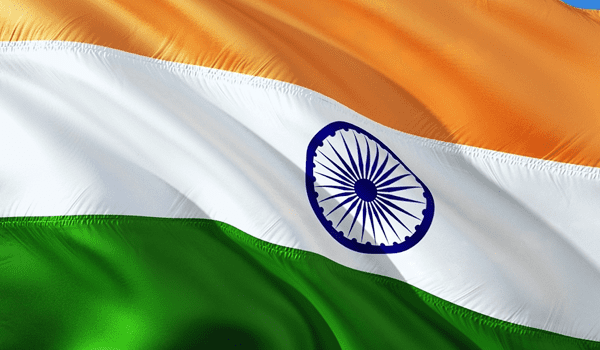 On January 2, the Indian government proposed a number of potential regulations to help curb what they see as a dangerous rise in irresponsible gambling and addiction, especially when it comes to the country's young people. These proposals will encompass online gambling in all forms, including online casinos and fantasy sports.
Federal Regulation Could Help the Industry Grow
The country has long been a minefield when it comes to online gambling. Currently, in only three states is it outright legal for Indians to bet through the internet. There is only a handful of states that allow for and license operators for online games like poker and gin rummy. This is part of why the government is looking to provide oversight for a business that they believe could achieve an impressive market value of USD$7 billion within three years. If this sector is to grow, there is a need for a unified approach to managing the industry and the legislation around it.
The CEO of The All India Gaming Federation, Roland Landers, said as much when he told reporters: "[These regulations] … will hopefully reduce the state-wise regulatory fragmentation that was a big challenge for the industry,"
While Indian casinos are forbidden from operating online entities which advertise online gambling, as it stands, there is no legislation that prohibits casinos outside the jurisdiction from providing online games for Indian players, as long as there is an option for those players to use Indian rupees. As such, we can see that there is a passionate and lucrative demand for real-money games that isn't being met by providers within the nation.
Existing Market Value Paints a Promising Picture
In the 2021 financial year alone, it was reported that the online gambling market was worth a healthy USD$2.2 billion. This is even more impressive when you consider that a Google and KPMG report predicted a market share of USD$1.1 billion, meaning there was an overperformance of 100%, perhaps precipitated and influenced by the global pandemic. This growth shows that there's a market and that the Indian government would be foolish to ignore the potential benefits.
Beyond these strong numbers, it's easy to see on the surface that there's a growing base in India for iGaming and that it can prove itself a global player. Online gambling startups from the country have recently seen massive investments from international firms. Tiger Global Management, a US-based investment fund, has regularly provided investments since 2020 in Dream11, a now world-famous name in the fantasy sports vertical.
Outlined Regulation Proposals
With the possible benefits in mind, both in the form of revenue and harm reduction, it's important that the proposed levels of oversight adequately provide for the market, while allowing for it to organically grow. It's clear, then, that this has been taken into account by those in government as the measures are designed to bring the country in line with areas like the US and EU in regulating online gaming, including needing to verify a user's identity before they can play and installing a chief compliance officer to ensure regulations are followed.
It has also been reported that, in order for Indian gaming companies to set up a self-regulatory body to oversee operations and levy fines for non-compliance, the government will need to first provide their approval to its design. Also, the body will have to include a member that has been picked by the government. This person will have experience working in law enforcement, or public finance or administration. There will also need to be one more with experience working in consumer education, psychology, or medicine.
As it stands, these draft proposals are open to scrutiny from the public and no official closing date has been set. If and when these proposals are ratified and made official, it looks to be an exciting time for iGaming in India, as it looks to keep up with its worldwide competitors and ensure it doesn't fall behind in the race to increase its market share.