Ireland, the Latest Nation to Move Forwards with Gambling Reform
The Emerald Isle has had a long relationship with gaming and gambling. Given its association with the horse racing industry worldwide, it's no surprise that sports betting has been part of its culture for so long. Figures from 2022 show that around 50% of the 5 million population take part in gambling in some form. However, that relationship could be set to be dampened. That is if the nation's government has its way. And that looks even more likely given that the justice department is behind the plans. Could Ireland be the latest country to snap back and place some form of restriction on gambling?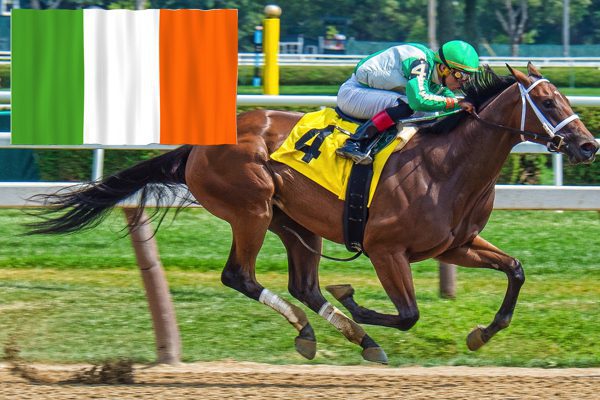 While the nation was seen as regressive for a long time, it has fast become a beacon of liberalization in Europe. That, however, looks set to change. Concerns have been raised on a number of public health issues in recent years. Just in 2022, the government put new legislation in place around the purchase of alcohol, another of the nation's most famous pastimes. The new legislation being pushed by lawmakers revolves heavily around protecting those deemed vulnerable. That includes problem gamblers and children. For many, this will be seen as a long time coming in a market that has been seen as something of a Wild West. This new legislation will possibly be one of the biggest changes in an existing online casino market.
Adding Structure to an Unstructured Market
As mentioned, currently, the Irish gambling market is left much to its own devices. The last time the framework around gambling was touched was around a century ago. This early betting and gambling act was devised primarily to stamp out illegal sportsbooks and casinos. Since then, though, the landscape has changed greatly. That's why 2022 saw a greater desire for oversight in the industry. One of the biggest aspects of these changes is how they will affect marketing and advertising. While the Advertising Standards Authority for Ireland has overseen traditional advertising in the country, this is another area that technology has had a major impact on.
In an effort to afford extra protection to children, the bill will place a "watershed" on gambling advertising. That means that any television advertisements – and to an extent online ads – will be restricted between 5:30 am and 9:00 pm. It's believed that this will reduce the potential damage to younger people and follows a similar historical implementation of watersheds in the UK. Beyond that, this legislation will also ensure that gambling operators can't use social media to advertise their product. This is perhaps the most groundbreaking element of the proposals. Users will have to opt in to receive ads of this sort. How this will be effectively implemented is yet to be seen, given its unprecedented nature.
Enforcement Key to a Regulated Industry
While advertising is very much at the core of the harm reduction efforts, those behind the legislation were keen to ensure that it went further than that. To do so, the plans include the formation of a regulatory body. A CEO has already been appointed as the head of the new Gambling Regulatory Authority of Ireland. Anne Marie Caulfield, a senior civil servant in Ireland, will lead the seven-strong body. The authority will oversee the implementation of their wide-ranging legislation.
This will cover all forms of gambling, both physical and online. This will mean that any companies looking to operate in Ireland will have to abide by the GRAI and its inspections. Even if a company doesn't plan to explicitly operate in Ireland without banning players from the country, the authority may move in to enforce its regulations. This could see some sites being banned by ISPs in Ireland in a move to curb illegal or unregulated gambling.
On top of the enforcement of regulation in the form of IP bans, the board will have the authority to levy fines. These non-compliance fines have the potential to reach up to €20 million. Further, there will also be the possibility of prison sentences of up to 8 years for severe breaches. Now that the nation's Department of Justice is firmly behind the implementation of these regulations, it's likely that there will be movement on them shortly. It is hoped that it will be finalized by the end of 2023. That will certainly be the case for operators. An uncertain landscape is not conducive to smooth operation. The sooner legislation is concrete and in place, the better for Ireland.