Is European Sport Setting a No Betting Sponsorship Precedent?
Sport and wagering have been a partnership for as long as either has existed. Ancient Rome saw regular bets on chariot races. Horse racing has long been synonymous with trackside gambling. In recent years, though, sports like football and soccer have become the most intrinsically linked with sportsbooks. Soccer, particularly in Europe, is now facing a dilemma as to whether to separate itself from gambling.
The question is being asked in many nations: is it time to shake off the betting image? Some leagues in a number of countries have already found their answer.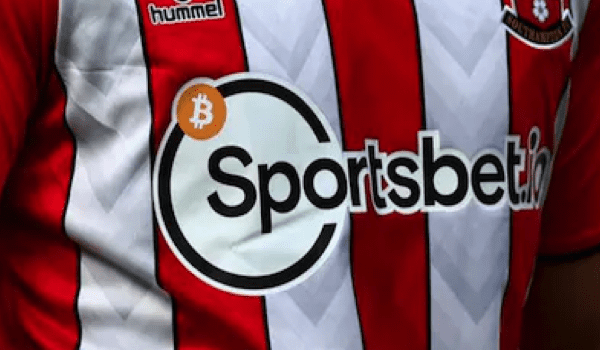 Soccer jerseys are prime real estate for companies of all kinds. Since England's Coventry City, now in the second division of the country's football pyramid, pioneered shirt sponsors in the 1970s, businesses have paid millions to sit on the front of jerseys. And in more recent years, it's become increasingly common to see betting sponsors. Take a look at this season [2022/23] of the world's most-watched league, the Premier League. Of the 20 teams taking part, eight of them had betting companies as their primary jersey sponsor. That means that the gambling market had the highest share of sponsorship deals in comparison with other industries. While it has helped generate massive income for the soccer clubs involved, legislators and activists against problem gambling are growing concerned.
Advertising Bans for Gambling Companies
Restrictions around advertising gambling to young and vulnerable people are not new. In the UK, the Advertising Standards Authority dictates several ways that the industry can and can't market itself. However, many believe that this is being disregarded when it comes to the sponsorship of the country's elite sports teams. Given that the leading age demographic for online viewership of the league skews younger, it has been argued that these sponsorships are as good as advertising to a vulnerable demographic. Further, since the UK has a reported 250,000 people suffering from problem gambling, the ubiquity of operators with its national sport is seen as irresponsible at best and predatory at worst. That's why plans are afoot within the league's hierarchy to impose a voluntary ban on primary betting sponsorships. The UK Government is in the process of releasing a white paper on gambling that is expected to scrutinize the sport's relationship with operators.
Because of this scrutiny, the league would rather act quickly. The preferred outcome would be the voluntary ban. This would essentially mean that clubs could no longer have gambling sponsors at the center of their jerseys. That would mean that clubs like Fulham, Brentford, Leeds, and Newcastle would need to find new sponsors. However, it would allow these clubs to include betting sponsors on the sleeves of jerseys, as well as advertising in the stadium.
This would be dissimilar to the bans in place in Italy's Serie A and Spain's La Liga. The governments in both countries outright banned the advertisement of gambling companies, including stadium advertising and shirt sleeves. The leagues are finding ways around such bans. For example, Serie A uses technology to overlay betting adverts on-screen for foreign audiences. However, this doesn't change the fundamental ban. That is why the Premier League is keen to devise its own, more favorable approach.
The Haves and the Have Nots: A Sport Divided
While the Premier League's leadership is keen to push ahead with its voluntary ban, it's safe to say this will not affect all members equally. As many will know, England's top flight is broken up into two camps. That is the big six or seven clubs that dominate in terms of revenue and the rest of the league, which must feed off the scraps of those above. Of those big six clubs [Arsenal, Tottenham, Chelsea, Liverpool, and Manchester's City and Manchester United], none of them are signed with primary betting sponsors. That means that the eight sides come from a pool of 14 of the less-flush-with-cash teams. It's this that concerns many from outside the established big clubs. Dan Haddad, commercial strategy head at Octagon sports agency, claims that "it [a ban on gambling sponsors] would be disruptive" and that "[gambling sponsorship] was where the largest revenue opportunity was for many Premier League clubs".
With all that said, it's key to note that shirt sponsor deals represent only a very small amount of the money that a Premier League team will see. Each year, the league agrees new broadcasting deals that inflate the prize money on offer. The team that finishes at rock bottom of the division will be relegated to the Championship. However, they will still receive over $100 million. That just highlights how little sponsorships make up when it comes to overall club revenues. Still, it's a chunk of change that some clubs possibly can't afford to lose.