Is Virtual Reality the Next Step for iGaming?
A market that is known for continuously moving the ceiling, the online casino industry has appeared to slow on the innovations front. Since the introduction of crypto into iGaming, there hasn't been a real push forward. However, given that the industry is closely linked to the wider entertainment sphere, there is scope for further growth. With that being said, could it be that the latest advance in the industry comes in the form of virtual or augmented reality? Given the areas of entertainment it has already touched, it's not outside of the realm of possibility that VR could revolutionize the digital casino floor.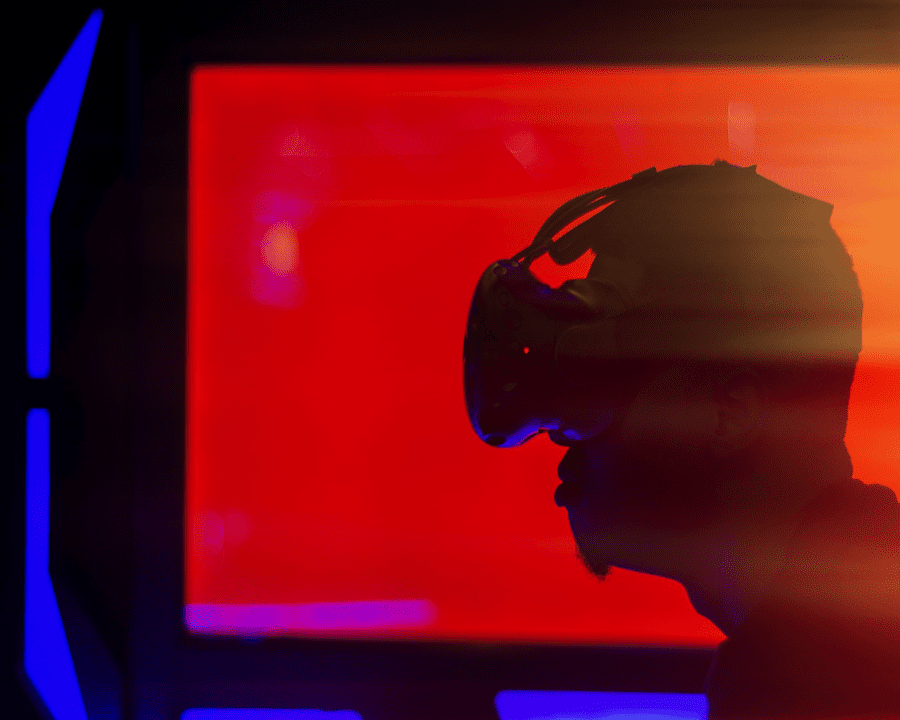 Virtual and augmented reality has seen something of a boom in recent years. According to Insider Intelligence, between 2019 and 2022, VR and AR saw an increase in users in the United States of around 12 million and 24 million respectively. That shows that there's a fast-growing user base that can be tapped into. It has been mostly driven by the introduction of services like Facebook's Metaverse. Now, what was long seen as the playground of the ultra-rich and hardcore gamers has become a staple in many homes. Oculus VR, an innovator in the scene, has managed to create affordable, user-friendly systems that have taken their place alongside long-standing video game consoles. Its Quest device this year reached 20 million units moved, despite some concerns over retention for Meta.
Who Would Benefit More: Casinos or VR Developers?
As a market within the wider online gaming and entertainment industry, iGaming is something of a behemoth. Research has shown that the global online gambling market is coming in at around the $60 billion mark. This covers all verticals, including online casino, poker, bingo, and sports betting. Such results indicate a booming industry that perhaps doesn't need any assistance in its growth. However, it also provides a previously untapped well for those who have yet to cut themselves a slice of the iGaming pie. That is to say, it may not be to the benefit of the iGaming industry that VR and AR are used. Instead, it could be that the industry is of use to the creators of and investors in virtual and augmented reality technology. Could a VR online casino provide a mutually beneficial relationship?
As mentioned, in terms of player-facing innovation in iGaming, it would appear to have slowed. While much has been going on behind the scenes to improve the back end, specifically in the form of security and transparency, this doesn't necessarily mean anything to the average user. The last big, ground-shattering outward-facing development was the integration of cryptocurrency by operators. And this hasn't always been a net positive for the industry. While it has opened it up to several new users, it has also posed some problems. As reported by NBC News, crypto has proved an issue in the form of unregulated gambling, especially in jurisdictions like the US where federal-level legislation is yet to be agreed upon. As such, the industry is ripe for a new development that will directly affect and influence the player. 
Combining Audiences for Dominance
As mentioned, both industries have something to give to one another. The iGaming industry has perhaps lacked a headline-grabbing new feature for some time. Crypto aside, the last groundbreaking spin on the online game was live casino. That was now two decades ago and while live games continue to be popular, they are very much a staple at operator sites. Very little real evolution is happening beyond some aesthetic tweaks. Now that VR and AR tech is becoming much more accessible, there is real potential for integration. While its popularity may have waned from its inception, Meta showed what could be done by creating a sprawling virtual world populated by users' avatars. Developers in the iGaming industry will surely be taking note, especially given that Meta Quest has released casino games on its own marketplace.
For developers like Meta and Oculus, integration would provide an obvious instant benefit. An industry with a market surpassing $60 billion is something that many would want to harvest. If these developers can get their technology at the heart of that industry, they will have a ready-built user base. Given that retention is an issue for these companies, embedding their tech within a booming industry could prove to be the key to retaining users. In this sense, it may be that the VR and AR industry needs iGaming more than vice versa. However, it's clear to see that there are clear-and-obvious benefits for both sides of any agreement. It might be all quiet on the VR front at the moment, but it's reasonable to expect some big movement for the future of virtual reality.