Japan to Get the Country's First-Ever Casino
Given that Japan is an entertainment destination, it may be of some surprise to find that the country doesn't yet have a casino. That isn't going to be the case for long, though. Plans are afoot for Japan to make its casino debut. Osaka, in the west of the country, has been approved for a massive new casino resort. With these plans, Japan is set to become the latest nation to take its first step onto the casino stage.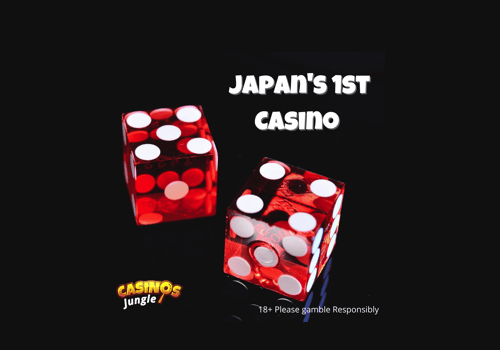 Until 2018, casino gaming was illegal in Japan. The government passed new legislation, in an attempt to attract new tourists. This would allow certain kinds of gaming, namely poker and baccarat, in licensed establishments. And now it looks as if the gaming industry is beginning to take shape. The country has had its say on reported $8 billion plans for a super resort. It is predicted that it will open in 2029 and bring with it a whole host of new facilities. The plans include a conference center, several hotels, and a museum, amongst a number of other amenities. This looks likely to breathe new life into Yumeshima island and funnel billions into the local economy.
Big Plans for Big Money on Yumeshima Island
The reasoning behind such lavish plans is clearly the desire for more money in the economy. Casino gaming is very much seen as a way of generating income the government desires. The prime minister of Japan, Fumio Kashida, has explained that such a move will turn the local area of Osaka into a new hub for travel. He was reported by the Guardian to have said that it will help Osaka "become a tourism base that will disseminate the charm of Japan to the world". Leadership in the country are keen to give the area a greater foothold in the world of business and tourism. The World Expo 2025 will be held in the Kansai region and so those in charge see this as the perfect time to diversify its local economy.
With all this investment and diversification comes big money. Those behind the resort, MGM Resorts International and Orix Corp, are targeting billions in revenue a year. It's predicted that it will generate around $4 billion a year, which would see it quickly recoup the extravagant outlay that it will demand to be built. Such a return on investment is sure to have figured in the decision-makers' thinking.
The prediction is that 20 million visitors will make use of the resort. These aren't numbers to be sniffed at. And that is likely if only this one mega-resort is built. There is belief that a further two casino resorts on top will ensure stratospheric financial returns. According to the Guardian report, analysts have predicted a potential market of $20 billion with three casinos. It's easy to see why the Japanese government was keen to push forward with casino gaming, despite a less-than-enthusiastic response from the public.
Support for Casinos in Japan Not Unanimous
While excitement is brewing amongst the moneymen in Japan, not everyone is on board with plans for the nation's casinos. Gambling addiction pressure groups are worried about the effect that introducing new games to the culture could have. A 2021 government report estimated that around 2% of the population struggles with gambling addiction. This is despite gaming being limited to things like pachinko, a Japanese arcade game. As such, these groups see the potential for a more ubiquitous proliferation of gambling in the culture could be problematic. In a Japan-wide poll, the population was mostly against plans for casinos, according to a 2016 Reuters report. Around 65% of people responded that they were not in favor of such plans. Because of this, a number of initiatives have been put in place to reduce the potential risk of casino gaming.
As part of their harm prevention measures, the Japanese government will implement a casino fee for players. They will have to pay around $50 per day to play. This money will be gathered into a gambling harm fund that will provide support for anyone struggling with addiction. On top of this, rather than relying simply on self-exclusion, family members will be able to prevent their loved ones from visiting casinos if they believe there is a problem. They will register their family member as needing to be banned from these casinos and they will no longer be allowed to visit the establishments. It's not yet seen if these measures will allay any fears, but it looks as if nothing will slow down the plans for Osaka's first casino.