Kenya Looking to Block African Crypto Project 
Parliament in the nation of Kenya appears set to put an end to one of Africa's first and most prominent blockchain projects. It has cited concerns about the lack of regulations for cryptocurrency as the reason for its reluctance to allow the Worldcoin project to continue to operate in the country.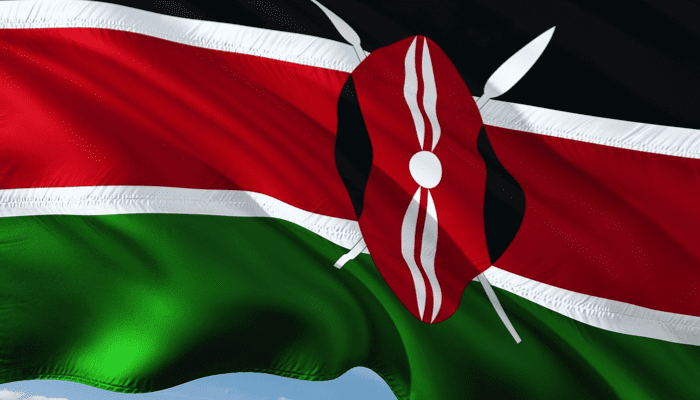 The panel has called for a temporary ban to be imposed by the nation's IT regulator so that these concerns can be addressed in the long term. It has already been suspended, according to Reuters. The government stepped in and imposed the suspension in August and it now is looking for more permanent regulation in an attempt to ensure the protection of its citizens.
Worldcoin: a Global Force for Good?
Kenya isn't the only country in which Worldcoin has been launched, as the name would suggest. According to the project's official site, there are users in 120 nations globally of WorldID. That represents a user base of more than 2 million people. It would appear, then, that this is a legitimate operation with the backing to make it untouchable. However, it seems that it might be teetering on the edge of folding completely, especially if the call to block this African crypto project is upheld, as a number of governments strengthen their scrutiny of the project. The UK, a country that is increasingly becoming crypto skeptic, is one such government that is looking to strengthen its regulation and keep tabs on this project specifically. It's clear to see that there is something of a net closing in on Worldcoin and the related blockchain projects. But why would this be? The project's stated aim is to "provide universal access to the global economy no matter your country or background". It appears a noble cause, especially for the people of a continent largely dealing with rebuilding post-colonial economies, battling the extremes of climate change, and navigating global financial inequality. Concerns are, though, that the project isn't as altruistic as it would appear.
In a report by Nation, it has been revealed that Kenyan MPs have moved to speak out against cabinet secretary Eliud Owalo and his stance on Worldcoin's activities in the country. They expressed their beliefs that the project's behavior represents "espionage and a threat to statehood". Those are bold claims and ones that it's hard to believe were taken lightly against a project that enjoys the backing of millions of users and a presence in a significant percentage of the world. The report that was handed to Kenya's House expressed their concern that WorldID has begun collecting the data of users in the nation in a way that contravenes data protection regulations in place. Further, it pointed out that Owalo had made claims that the project was operating entirely legally when it came to data projection. That was before he performed a U-turn on his own claims, ultimately contradicting his own words. Because of this, the group of MPs expresses a lack of confidence in the secretary for information, communication, and the digital economy. It's clear to see that the country has found itself at a crossroads when it comes to blockchain and this project specifically.
France Also Expressing Worry With Data Collection
Controversy has followed WorldID everywhere it's gone. Kenya's concerns may seem to be very standard – data collection and privacy have been an issue for as long as the internet has been a major part of our lives. That overlooks the data that's being collected and the method of doing so. According to Politico, French authorities recently descended on the project's offices to speak to those at the head of the organization. They were concerned about the specifics of Worldcoin. In particular, they were concerned regarding the collection of biometric data. This project scans users' irises in return for access to cryptocurrency and related services. In the African nation, many are worried that this data is being collected in an unethical way. Given that crypto is given upon the scanning of an individual's iris, some see this as being a form of exploitation, leaning on people's financial worries to access private data.
It appears that Worldcoin is facing a difficult year already, despite being in its infancy. Run by the founder of OpenAI, the operator of ChatGPT, many are skeptical of Sam Altman's ultimate goal and what is planned with the biometric data harvested. This controversy won't disappear without serious discussion around the value of such information and the place that AI and blockchain can play in the world going forward. Expect to see more countries placing their own restrictions on projects of this type – the fear of giving up such sensitive data won't just go away without being addressed.