Las Vegas Casino Floors Set New Record
In spite of what could be seen as a difficult environment for casinos, especially brick-and-mortar destination venues, those in Las Vegas, Nevada, have defied expectations and set record revenues, according to a report released by the Nevada Gaming Control Board (NGCB). So, while many may have been expecting a less-than-favourable year for the industry in the shadow of an ongoing economic challenge, as well as shifting demographics and further uptake of online and mobile-first approaches to casino gaming, there's reason to be cheerful.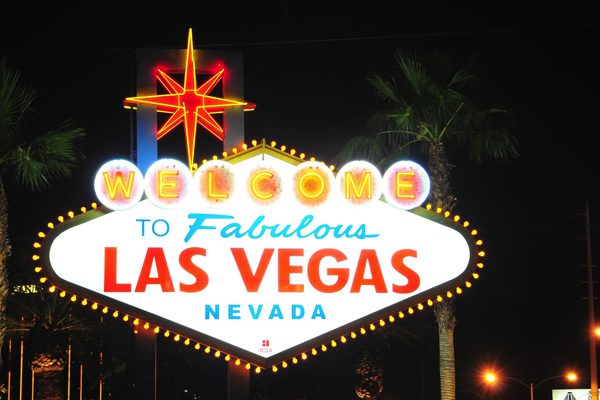 The NGCB released the report detailing the total revenue from Vegas' casinos on February 1, and the figures could be described as eye-watering. In all of 2022, the casinos of the Strip managed to rake in a phenomenal $8.29 billion. That represented a 17% boost from the same period in 2021, which saw a still-impressive $7.96 billion. Across the entirety of Nevada, the number was 11% up on the $13.4 billion that set a record in 2021, netting a cool $14.8 billion last year. Not many industries can claim those sorts of financial numbers. It's more than encouraging for those in the Vegas casino game.
Could This Spell Change for the Rest of the US?
Seeing these sorts of numbers play out across years disrupted by a pandemic and uncertainty in people's personal finances could spur some states into action. While only two states – Nevada and Louisiana – have taken action to legalize casino gaming and sports betting fully, there are still many that haven't. The previously mentioned ongoing financial concerns don't just affect individuals, though, and the potential tax revenue will be alluring to those states that are lagging behind in the liberalization game. Indeed, should they be feeling the pinch in state funds, there are plenty of case studies to be used as evidence that casino gaming represents a reliable and impressive revenue stream.
Looking solely at the online gambling sector, we can see that trends are rosy. Michigan, a state that is still in its relative infancy in terms of allowing internet-based casino gaming and sports betting, experienced a 2022 to remember. Across the year, operators in the state collected nearly $2 billion in revenue. That's despite legality only being confirmed in 2021, showing just how much states new to the game could stand to gain from opening up to the idea of casino gaming as a standard. In fact, from 1999 to 2021, physical gambling venues in the state only generated around $2.5 billion in taxes. While it's hard to compare out-and-out figures when looking at revenue and taxes, it's easy to see that there will be more money in the coffers for those in charge in Michigan.
In Spite of Record-Breaking Year, Experts Warn of Dip
2022 may have been unprecedented but industry experts are already predicting a return to normal for the upcoming year. Fitch Industry penned a memo which warned of a "demand pullback". They claim that the year will see the industry finally succumb to the difficulties that other businesses and individuals are facing. According to the aforementioned memo, 2023 will see a 10% drop in the figures, bringing it back down to a near-2022 level, while still retaining positive numbers. That is to be expected, though, given that almost every other industry has seen something of a downturn in recent years, particularly in areas like tech.
With the negativity covered, however, there are still reportedly better times on the horizon. According to the same credit rating company, it is expected that revenues will start to see themselves back on the right track again next year with "low single-digit percentage point growth". That may mean we won't see the record broken for another decade at least but it's sure to be music to the ears of industry leaders and casino aficionados alike. And that's not even to mention those with predictions that go against Fitch's memo.
One leading member of a consulting firm dealing predominantly with the gaming and entertainment industry is actually bullish about the upcoming year. Brendan Bussman instead believes that the fact that travel and in-person conventions and events haven't returned to the pre-pandemic levels of 2019 means that there's actually room for more growth and, if not, at least stabilization. If that's the case, we could be on for another record-breaking year in the Sin City. Whether that does happen or not, industry predictions and ongoing trends suggest that it won't be a boring year for those invested in the outcome.