Las Vegas Mourns Legendary Magician
Nevada was rocked by the news that the first magician to entertain the patrons of the Strip had passed away this week. Gloria Dea, born Gloria Metzner, was 100 years old when she died. The centurion had previously been the earliest magician in the area back in the 1940s. A longtime friend of David Copperifield, Dea passed away at her home in Nevada. The sad news brings the curtain down on one of the most enduring pieces of Las Vegas folklore.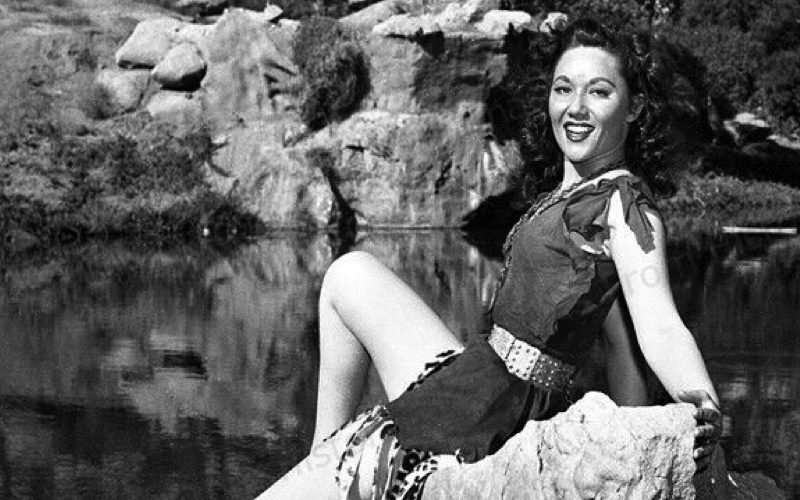 A Californian by birth, Gloria had ventured to Vegas at the age of 19 to perform her magic act. She famously performed at El Rancho's Roundup Room in 1941. This was the first time an act of her kind was recorded in the city. It was this first break that gave the precocious entertainer the chance to make something of a name for herself. She would go on to perform as both a magician and a dancer. That wouldn't be a long-term career, though. Before long, she had returned to her native California to make a crack at Hollywood. With that, she would wrangle her way into some of the most infamous titles of all.
From Guinea Pigs and Pigeons to Aliens: A Varied Career
Dea was famous in her early days for performing the hat trick. That was her pulling her childhood pets from a hat before a stunned crowd. That began at age four and she would continue honing her craft from there. She was even able to claim an award at the age of twelve, cementing her place as one of the youngest performers in the game. While her Vegas stint was extremely short-lived, it didn't take her long to find her feet in the competitive world of Hollywood movies. She was making appearances in movies like The Story of Dr Wassell in 1944. Her roles may have been small – many of them were uncredited – but that didn't stop the enterprising actor. Work is everything for those in the business, no matter how far up the cast list you are.
After bagging an extra role in Around the World in 80 Days, Gloria's next job was in an unassuming low-budget feature, Plan 9 from Outer Space. Ed Wood may be more famous for Johnny Depp's portrayal of him in a 90s biopic but he is a revered B-movie legend in his own right. The movie is regularly described as the worst ever made. But that doesn't stop it from regularly featuring on "best worst movie" lists. With actors forgetting their lines, some clearly reading from scripts, and costumes gathered up cheaply, no schlocky Halloween movie night is complete without it. Star Vampira opined her costume when saying her costume was, "old and worn out […] nobody's going to see this movie, so it doesn't matter". That all meant something to Gloria. On the movie, she said, "[it] was the worst movie of all time. I had fun making it, though".
An Inauspicious End to a Less-Than-Glittering Career
That worst movie ever made spelled the end of a career in the arts for Gloria Dea. Instead, she went on to live a life much more low-key. After returning to Nevada, she would take up jobs selling insurance and vehicles. While that may seem to be a crash to earth, Dea was happy with her friends and was married to Sam Anzalone, her third marriage. Sam would pass away last year. And, later in her life, the former magician couldn't be held back. She would perform impromptu magic shows for the residents of the assisted living facility that she called home, and where she would stay until her passing. 
Gloria will be missed by those who knew her but plans to induct the famous part of Nevada's history into the UNLV College of Fine Arts Hall of Fame will still go ahead. It's a fitting tribute to someone who lived and breathed the sort of entertainment that the Vegas Strip is famous for. The ceremony will go ahead with a speech by her close friend and fellow magician Copperfield. On his friend, he said, "She was charming, funny, and engaging. She started it all. It was an honor to know her." That is a just-deserved tribute to someone who embodied everything good about the city and its people. It ensures that the name Gloria Dea will sit alongside the Elvis Presleys and Liberaces of the world.