Legal Texas Casino and iGaming Bill Stumbling Despite Support
Since 2018, the United States gambling landscape has changed significantly. The introduction of legal sports betting woke a lot of states up to the potential for a thriving gambling industry. One state that has long looked to get in on the act is Texas. However, despite receiving the backing of several high-profile names, it is yet to legalize gambling.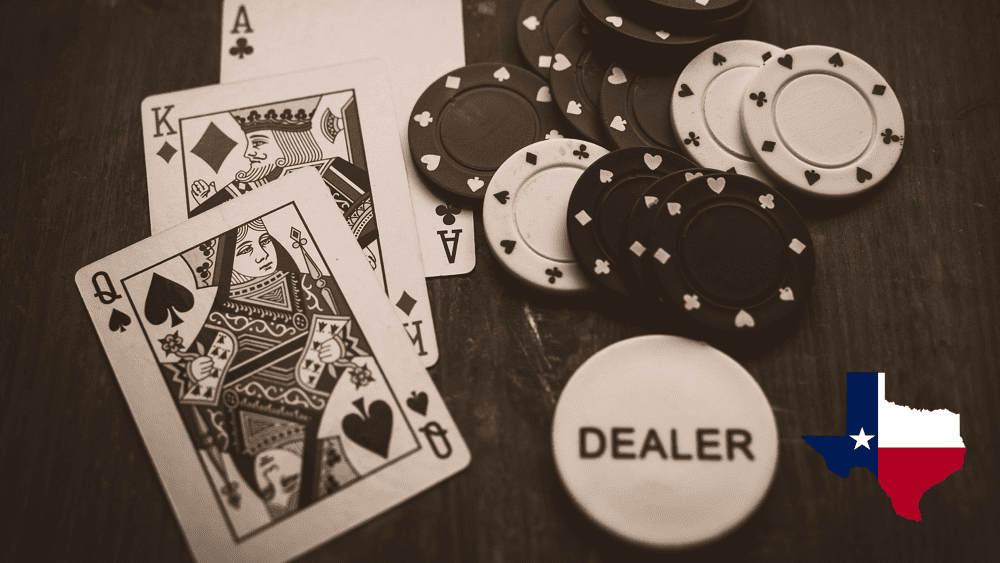 This is despite the gambling economy representing an impressive $54 billion in the US as a whole. A current bill pushing for legalization appears to have fallen flat and now it remains unseen whether residents of Texas will ever see a legitimate industry operate in their state. So will this be the last we hear of legal gaming in the Lone Star state?
Billionaire owner of the Dallas Mavericks Mark Cuban has been a big proponent of the drive to get legal casino gambling in Texas. He recently put his backing behind a bill that went before the Texas Legislature. He was a vocal proponent of the introduction of casino resorts to help boost tourism in the state. It was his belief that this sort of venue would provide a 365-day-a-year destination for tourists. Cuban lamented the fact that many don't see the Lone Star state as somewhere to plan to visit. He said, "Ask anyone how often they look forward to coming here during the summer. You already know the answer." This was also a view shared by the Las Vegas Sands, who were keen on moving forwards with plans to build a casino resort in Austin. The company heavily backed the bill, attempting to give lawmakers a decision to make.
Lawmakers Shut Down Potential Plans
Despite the money and influence behind the proposals taken before the legislature, it looks like the bill has hit the skids. Lawmakers didn't outright kill the bill. Instead, they used a common tactic in which they set a future decision to be made that is after the last day of their meeting. In this case, that last day is May 29. The date set for a decision is November, effectively rendering the proposals' fate sealed. This means that Cuban's plans for casino resorts in Texas will have to wait for a new bill to be brought to the legislature. It seems likely that this vote avoidance won't be the last time that the issue is brought up in the state's House. That's not to say that the current sitting of the lawmakers was a complete bust for the gambling industry. In fact, another sector saw a significant win.
Online sports betting has moved ever so slightly closer to legalization in Texas. The Texas House of Representatives gave its blessing to the introduction of online sportsbooks. This is a big event in the state, given that there has been no movement in the gambling legislation landscape since 1993 when they pushed through legislation that allowed for a state lottery. However, it was deemed unlikely that there will be any true movement, given that the bill will still need to pass the Senate. Support is not thought to be there for iGaming. However, it does mean that there is some drive for a move towards legal iGaming within the state's legislature. This gives reason to be positive should there be another push for legalization. That will certainly ensure that those behind the current bill will return with another proposal before long; especially given that the wider public seems to support such a move.
Disappointment but Reasons to be Cheerful
While the Senate may ultimately shut down any forward movement, the fact that there is support from powerful parties will definitely serve as encouragement. The main reason that those with a vested interest will see the recent developments as positive is that they are not alone in fighting to change legislation. A number of states, such as California, are fighting the exact same fight. While it might seem that the bills being shut down represents a negative trend, the fact that multiple states are driving forwards their own plans suggests that there is a wider sea change in the attitude to legal online gambling.
It looks likely that it will be 2024 before any real movement is made on the iGaming or land-based gambling front in Texas. As it stands, both plans seem to be dead in the water, unless there is a big turnaround in the thinking of both the House and the Senate. While it remains how it is, however, there won't be a lack of enthusiasm for change. Time will tell whether it's enough to push a bill through.