Move Over Vegas: 7 Latest Casino Destinations in the World
If you think Las Vegas is the ultimate destination for casinos, it's time for some serious rethinking! Today, many new and exciting casino hotspots have sprung up in different corners of the globe. These gambling havens are so enviable that they'll give the 'Sin City' a run for its money!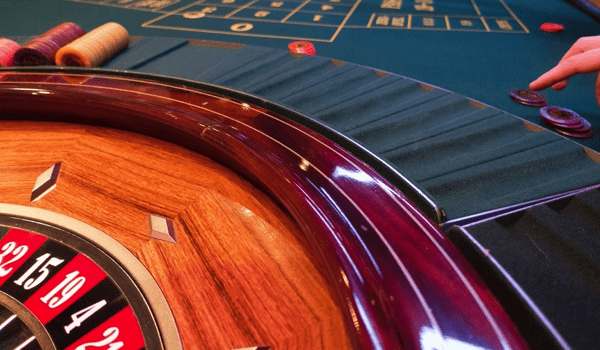 For several decades, Las Vegas has been the first choice for gamblers to place their bets and win big. However, the world has moved on. In recent times, new gambling destinations are giving the 'Gambling Capital of the World' some tough competition. Here we take a look at the latest casino hotspots around the world in 2022.
According to the latest industry forecasts, the global gambling market is all set to grow considerably. It was worth $287.43 billion in 2021. Researchers are expecting it to grow to more than $458 billion in 2026. In 2021, the Asia Pacific region was the largest market for casinos and gambling. Experts predict that Eastern Europe will become the fastest growing region for gambling by the end of 2026.
The changing gambling habits and the gradual bounce-back of the global travel industry are helping gamblers explore new destinations. If you're willing to travel the world for your gambling pursuits, you'd certainly be excited about the newer casino destinations. So, here we've listed some of the latest casino hotspots from different parts of the world:
1. Macau Casinos
Macau has witnessed a surge in the number of visitors over the past few years. This can be attributed to its reputation as the prominent gambling destination in Asia. People even call it the 'Monte Carlo of the Orient'. This special administrative region (SAR) of China is home to 33 casinos. Nearly seven of them are now among the 20 largest casinos in the world.
Macau's casinos amount to about 50% of the region's overall economy. More money flows through these casinos than any other casino destination in the world. Many of them are located on the Macau Peninsula. Even the casino giants of Las Vegas such as MGM and Las Vegas Sands have their presence in this region. Do you still need a reason to visit this fantastic casino destination?
2. Monte Carlo
Monte Carlo exudes charisma and class. It is one of the places on earth that the rich and famous frequent. One of the reasons for its reputation is the presence of some iconic casinos that came up here in the 19th century. Today, you'll be speechless upon seeing the glitz and glamour of the casinos in Monte Carlo. No wonder this is one of Europe's most popular gambling destination.
Gambling will only grow in Monte Carlo in the coming years thanks to its wealth and high living standards. The casinos here have a very strict dress code. Most of them also offer breathtaking views of the Mediterranean Sea. Gambling in Monte Carlo is mostly for the high rollers. So, be prepared to spend some big bucks if you're planning to visit this destination.
3. Casinos in Puerto Rico
If you're in Puerto Rico, you've landed in a destination that might bring you lots of luck. Just visit some of its casinos and treat yourself to a game of poker or blackjack. Why not try some slot machines as well? The capital city, San Juan, is quite popular as a casino hub of the nation.
This is the city where you'll find casinos that stay open 24/7. Among the popular casinos in Puerto Rico are Casino del Mar and Casino Metro. Whether you're a beginner or a seasoned gambler, you'll always feel welcomed in this part of the world.
4. Singapore
There are plenty of reasons to visit this charming country in Southeast Asia. It is home to one of the world's largest Ferris wheels and the magnificent botanical gardens. Although gambling in Singapore is still in its infancy, the industry is witnessing a boom today. Two of its famous resorts are now home to large casinos. These resorts are Marina Bay Sands and Resorts World Sentosa.
The Marina Bay Sands resort has a wide range of offerings for gamblers. It has the largest atrium casino in the world besides multiple swimming pools and night clubs. Visiting Singapore for an exciting gambling experience won't be a bad idea at all!
5. Atlantic City Casinos
This majestic coastal resort city is located in the state of New Jersey, United States. It's an attractive American destination for gambling, kept away from limelight because of Las Vegas. The city itself has been built around the casino industry. Most of the tourists visiting Atlantic City arrive here solely for the purpose of gambling. Its casinos offer all kinds of gambling options.
Some of the casinos that have become a favorite among tourists are Borgata, Bally's, and Caesar's. If you want a great alternative to Las Vegas for gambling, go for Atlantic City. It'll never disappoint you.
6. Malta, a new casino destination
This island nation has gained popularity over the past few years as an attractive gambling destination and casino hotspot. The country has some established regulations with regards to the gaming industry. It also provides the MGA license to many of the online casinos. Besides being one of the famous tourist destinations, it draws many gamblers from different parts of the world.
They arrive in this island country to gamble in some of its renowned casinos. Among them is Casino Malta, which opened in 2015. It is the country's biggest casino and provides state-of-the-art gambling environment for players. If you're bored of slots, you can move to one of the tables to play baccarat, blackjack, or American roulette.
7. London
London is home to more than 20 world-class casinos in addition to many famous attractions. While getting around in this city, you can visit any of these casinos to try your luck playing the popular games. There are some exclusive casino establishments such as the Ritz and Crockfords Club in the city.
They have their own stringent policies that determine who may gamble in them and who are not welcome. If you're able to get inside these casinos, it will add some thrill to your entire gambling experience. Don't forget to explore some historic attractions in the city if you're not in the mood to gamble.