Netflix Signs Squid Game Slot Deal: Are Themed Titles Still Big?
The gambling world is abuzz with Hollywood excitement. Netflix, the global entertainment behemoth, has signed a groundbreaking slot deal. It has partnered with Las Vegas' Light & Wonder, a gambling game maker, to make its first licensed gambling title based on the South Korean phenomenon Squid Game. This deal marks an exciting step for the streaming giant as it looks to diversify its offering, following the addition of games to its own platform. Now that it will have a place on casino floors, there will be an expectation that the company will look to some of its other intellectual properties to create branded slots and casino games. With such exciting news, it also begs the question, are pop culture-themed gambling machines still a part of the wider casino landscape?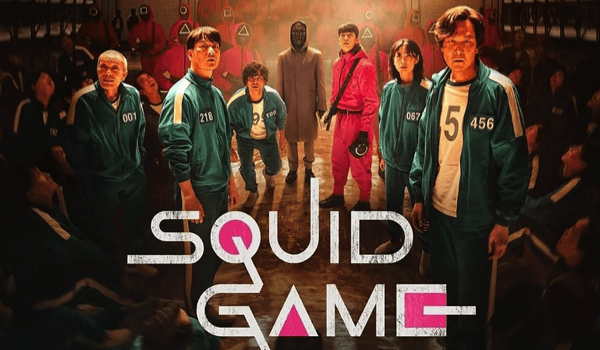 Slots One Part of Wider Squid Game Franchise
News of a slot game based on a series that is now two years old might seem a little unusual, especially given that it is Netflix's first foray into the casino gaming market. However, as Variety reports, this slot machine is part of a much bigger strategy that the company is building around the South Korean thriller. The media leader has invested in setting up an immersive experience in which players can compete against games based on the series. On top of the production for a second series of Squid Game being underway, there will also be a game show that utilizes the series' challenges against real players. That will mean that the IP has expanded outside of its original medium for the first time, cementing its place as a pop culture craze. This is where the slot comes in as part of this wide-reaching strategy. It gives a whole new audience the chance to engage with the franchise.
It is reported that the slot will claim top prizes between $200,000 and $400,000 and will take its place on casino floors in 2024. Tying it into the series may seem a little difficult given that its themes are more aligned with survival than truly winning. However, Light & Wonder look to have taken the chance to introduce innovative gameplay based around the most famous challenges from the show. According to Yahoo News, the title will include gameplay based around the series' Red Light, Green Light and Tug of War 'games'. How this will play out is yet to be seen but it will certainly prove intriguing to fans of the show, as well as to those with a keen interest in the innovation of slot machines. More than all of that, though, this development provides an interesting new chapter in a niche of casino gaming that has sometimes appeared to be stagnant in recent years. That is the world of themed slots. Particularly, machines or titles themed around movies and TV. They have long been popular but haven't featured in mainstream news in this way for some time. Could this be a pivotal moment for them?
Movie Tie-Ins Not a New Development for Casinos
Cross-media tie-ins have been a big part of movie promotion for as long as the industry has existed. Novelizations and official soundtracks were huge before the multimedia landscape was revolutionized with new technology in the mid-to-late 20th century. Ever since Death Race 2000's arcade spin-off and ET's panned home console release, which NME reports nearly ended the market before it had even begun, releasing accompanying games has become a huge part of a movie's success. Often overlooked, though, is the use of movie and TV branding for casino games. It's perhaps been a much more recent affair than video gaming, since online slots allowed developers to push the boundaries and experiment with new graphics and interfaces that would better reflect movie iconography. But still, this is an area that has produced a number of examples, with franchises like The Dark Knight and Game of Thrones being licensed for use, particularly with slot titles. 
That does, however, feel like it has taken a back seat. As NME reported, the tie-in industry had died down by 2021, with many developers and marketing agencies choosing to develop mobile apps over official video game adaptations. That seemed to stretch to the casino industry, too, with very little in the way of big news on that front. However, such a key player in the streaming and production landscape taking the leap of entering a partnership with a casino gaming developer could signal a new renaissance for tie-in slots. If this development proves to be a success for both parties, it's likely that we will see more production companies looking to it as an example of what can be done.