Poker World Takes a Blow With Tournament Cancellation
Poker players and fans have received disappointment this week in the form of news that a prestigious Australian-held tournament will likely not return for the foreseeable future. The Crown Australian Poker Championship or Aussie Millions' last edition was in 2020 before pandemic restrictions put 2021 and 2022 on ice. Most fans Down Under and across the globe thought that would be a necessary temporary measure, but the latest twist in the tale suggests that's not the case.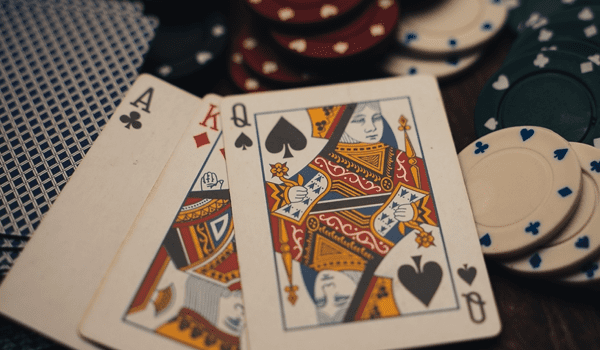 A tournament that has run since 1998, the Aussie Millions has been the most popular, and lucrative, championship in that time. Its Main Event regularly boasts a prize pot that exceeds AUD 7 million. The tournament also counts huge names like Premier League soccer team Brighton and Hove Albion chairman and owner Tony Bloom and two-time WSoP bracelet winner Tony Dunst amongst its winners. So, for such a well-respected event to shutter is a major blow to the game in a market that doesn't often get the chance to play host to international affairs.
What Do We Know About the Cancellation?
Unusually, it wasn't a press release or official statement from an Australian Poker Championship spokesperson that delivered the sucker-punch news. In fact, the announcement was made on social media by the hosts, Crown Casino and Entertainment Complex in Melbourne. In a Facebook comment replying to a poker fan asking for information on the tournament, the Crown simply said, "poker tournaments will no longer be running at Crown", followed by the company's contact details for more information.
This prompted an understandably disappointed response from those excited for the Millions' returning to the venue. One user replied to their statement to express their disdain for the decision, firing back with, "Goodbye Crown. No more tournaments means I won't [sic] be coming in". It's clear to see that the regular competitions that the Melbourne casino was so famous for are a big part of the appeal for many. It remains to be seen, then, whether this could change their stance or if there will be further information released as to why the decision was made which could make this news more palatable to regulars.
Could This Spell Disaster for Australian Poker?
It's safe to say that the Aussie Millions was, and still could be, the most popular competition involving the country. In the years since its inception, where it began by attracting almost exclusively homegrown competitors, it has begun to appeal more to an international player base. This begs the question, then: will there be another competition or series that can step in to fill the boots of the now-defunct tournament? It might be too early to write them off, but it doesn't quite seem like we're entering a golden age of the game.
If you look at some of the previous competitors, you can't imagine that many of them will be content to participate in what may be seen as a less prestigious and very much less lucrative competition. For example, the aforementioned Tony Bloom has been a star man in tournaments like the World Series of Poker Tournament of Champions, where he missed out on a podium finish in fourth place, which has seen him pick up career winnings of more than USD 3 million. The same goes for Tony Dunst, whose two WSoP bracelets coupled with his one World Poker Tour title would likely see him aiming higher than some of the competitions on offer in Australia.
The Outlook May Not be Rosey but Not the End
With the Aussie Millions out of the picture, there aren't many events left for fans in the nation to get excited about. Perhaps the most notable is the Australian Poker Tour, held this year between January 15 and January 22 at Brisbane's Eatons Hill Hotel. With an estimated total prize pot of AD 1.5 million, it's instantly clear that there's not the same level of demand for the competition, especially when compared with the more than AD 7 million in the 'Millions. Because of that, it seems highly unlikely that any of the aforementioned poker stars will look to take part. That is unless the tour grows into the vacuum formed by the loss of the premier tournament in the country.
To caveat that slightly pessimistic outlook, however, is that the news of the Crown's flagship tournament being a now-former tournament is yet to be confirmed officially. While it's safe to assume that the social media manager of the casino wouldn't be allowed to publish such sensitive information without it being signed off higher up the chain, it does seem unusual that there has been no concrete communication from a spokesperson. Until that comes, many players and fans will be spending their time waiting with their fingers crossed.