Portugal Declares Record iGaming Revenues 
Quarter four of 2022 proved to be a record breaker for the European nation of Portugal. Revenues from online sports betting and online casino gaming soared to heights never seen before. In the three-month period ending December 31, the nation's iGaming revenue hit a peak of more than USD$210 million. This was the highest ever seen in the country. It represented a healthy state of affairs for a burgeoning market in the Mediterranean state. It also displayed an exciting trend that many in the industry will be keeping a close eye on.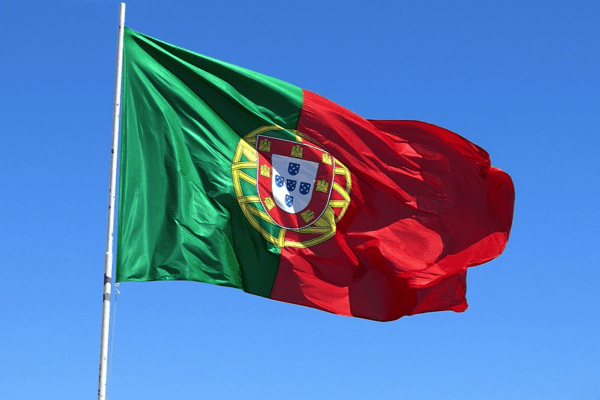 The numbers alone are enough to impress but the underlying trends show even greater potential. Comparing the Q4 period of 2022 with the previous year, the latest figures are the result of a nearly 40% increase in revenue. In fact, the previous record figures were set in Q3 of 2022 and the new record was over 20% up on that. All that is to say, it would appear that the Portuguese market is one that could provide a real opportunity for expansion. To compare, the UK – a more established nation in terms of iGaming – saw a year-on-year drop of 2% in gambling yields in the final quarter of 2022. If a juggernaut like the UK is experiencing a shrink, albeit a small one, what does that mean when emerging markets are recording explosive results?
Context May be Key to Record Results
Taking a closer look at what is driving the growth in Portugal, there are a number of components that can be identified. However, not all of them are as straightforward as they might seem. Take, for example, sports betting. It helped drive growth with a record of around USD$92 million. What's pertinent to that, and its increase on Q3's USD$75 million, is the timing of that year's FIFA Football World Cup. The event's latter stages took place in December, despite being a competition that occurs typically in the summer months. It's easy to draw a direct link between that and the increase in the volume of bets being placed, and the amount being staked. And that did likely contribute to the higher figures. October and December are not usually prime time for sports. A worldwide event, with Portuguese interest until the quarterfinals, is certainly going to provide a boost to the betting economy. But that's only half the story.
Sportsbooks posted some pretty impressive numbers. The period ending December 31 in 2022 was 30% more lucrative than the previous year's corresponding quarter. However, that figure somewhat pales in comparison to the increase that the online casino sector saw. Not boosted directly by a global sporting phenomenon, online casinos registered a nearly 50% year-on-year increase. So, while the two sectors worked in tandem to ensure iGaming had its boom year, online casinos did a little more of the heavy lifting. Now, that's not to say that the World Cup didn't play its part. Increased eyes on sportsbooks, which are also often part of a larger online casino, is always going to be helpful for the industry as a whole. However, the lack of a direct route to casino gaming would suggest that the growth here is more sustainable.
Could Growth Continue for Portuguese iGaming?
As previously mentioned, the UK saw a slight dip in the same period as Portugal's record performance. Looking to Europe as a whole, though, is promising. It may not be possible to predict the unpredictable. However, the continent saw increased revenues in both the land-based gambling and iGaming sectors in 2022. The final figures for European gambling as a whole were an 8% increase on pre-pandemic levels. This was after plunging revenues in the wake of the pandemic. Online play has consistently built on its previous years' performances, though. This could suggest that the patterns are in favor of Portugal's continuing strong performances. A strong EU-wide market means a strong market for its individual member states.
Since 2019, gross online gambling revenues have more than doubled across the continent. In 2019, they sat at €25.7 billion. In 2022, these were €54.3 billion. And that hasn't had to be to the detriment of land-based gaming. In fact, these too have increased, albeit by a much smaller amount. Land-based revenues are up from €75.1 billion pre-pandemic to €79.7 billion in 2022. There is nothing to suggest that the market is experiencing any real trouble. There may be an argument to be made for a plateauing of numbers but that need not be permanent. If this trajectory can be maintained, Portugal could see itself at the heart of an exciting European iGaming boom.