A Study Of Problem Gambling in Canada
Problem gambling in Canada is on the rise. More people are blaming online gambling as a reason for requiring help getting out of debt. According to research there are active measures that can be taken to ensure gambling occurs within safe and sustainable limits.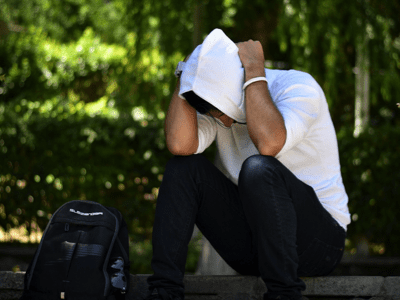 During the severe restrictions imposed during this unprecedented current crisis, Credit Canada has claimed that the number of online gamblers in the country has increased. According to the institution's counsellors, many people are increasingly blaming internet betting for their financial problems to some degree or another when seeking help.
With the closing of brick-and-mortar casinos in Canada in March 2020, and the subsequent December closure, many gamblers were forced to turn to internet betting if they wanted to carry on placing bets. It appears that many of those gamblers are having difficulty regulating their gambling tendencies. This could be because they have more time on their hands. They also have easier access to gambling services.
Easy Access To Online Gambling
Gamblers may now access internet gambling through their phones or other devices, which has made it somewhat problematic. Many of the institution's clients, according to the CEO, are suffering from the effects of internet gambling and are having difficulty communicating about it with their loved ones, thereby causing domestic problems.
Some symptoms that a person has a gambling issue include borrowing money frequently and having trouble paying their monthly bills. They also have a habit of using credit cards for cash advances and concealing their gambling addictions from their family members. Land-based casinos have reopened, and the long-term effects of online gaming are so far unknown.
There is concern about the growing issue of internet gambling and that it should not be ignored. Anyone having such problems should be able to seek help. ConnexOntario is an organisation that looks to help gamblers with problems. They are a state-run agency that is available 24 hours a day, 7 days a week.
The Ontario Lottery and Gaming Corporation has also issued a statement on the subject of compulsive gambling. The OLG is a proponent of responsible gambling, as evidenced by the fact that its award-winning PlaySmart program. The program provides players with tools and educational materials on the subject. With a rate of just 0.3 percent, the province has the lowest rate of problem gambling among all other jurisdictions.
New Gambling Education Policies
New guidelines from the Canadian Centre on Substance Use and Addiction (CCSA) aim to assist Canadians to reduce the harm caused by gaming.
The guidelines were developed following five years of research into how gamblers might reduce their risks and recognize when their gambling is becoming more dangerous.
The CCSA recommends that Canadians:
Risk no more than 1% of their household income before taxes
Gamble no more than four times each month
Only play two or fewer types of games on a regular basis.
According to the agency, it is critical to follow all three criteria in order to gamble safely.
The Lower-Risk Gambling Guidelines Scientific Working Group have issued a statement that tries to explain that gambling is a legal activity that can present a risk to some people, including financial struggles, relationship difficulties, psychological or emotional distress, and health problems.
These suggestions will assist Canadians to bet in a way that reduces their chance of developing these issues.
How was the data analysed?
The principles appear straightforward, but they contain a great deal of research and insight.
Researchers looked at data from more than 60,000 gamblers in eight nations. They also assessed responses from more than 10,000 Canadians who completed an online gambling survey.
They also spoke with people who gamble in focus groups across Canada and consulted specialists in harm reduction, rehabilitation, and the challenges that might arise from gambling.
The three recommendations are the product of the first large-scale, comprehensive effort to provide lower-risk gaming recommendations.
Until now, the best advice for those who gambled was to set personal spending and time restrictions. Based on the experiences of tens of thousands of people, now more detailed guidance can be given on what these boundaries should be.
Impact of problem gambling in Canada
Gambling can cause not just financial harm, but also marital troubles, emotional and psychological pain, and health issues, including increasing substance misuse problems. Horse racing, card games, scratch tickets, slots, sports results, and online poker are just some of the sorts of gambling that people engage in.
Around one to three percent of Canadians have a gambling problem. However the consequences of gaming can affect everyone who gambles including their families. Researchers noticed when creating these guidelines that the more days a person gambled per month, the more likely they were to bet more money than they could afford, with this risk increasing dramatically after a week of gambling every month.
According to survey results, 30% of those who reported financial harm from gambling gambled 24 days each month. 15% of those who gambled seven days a month said they bet more than they could afford.
According to the report, gambling only 1% of your household income indicates that people earning $10,000 per year should wager no more than $8 per month. Those earning $150,000 should bet no more than $125 per month.
Substance Abuse and Gambling
Researchers have come up with some more recommendations in addition to these suggestions.
They claimed that there is a substantial link between substance use disorders and problem gambling. Avoiding substance use while gambling can also help reduce problem gambling.
It's helpful to set limitations ahead of time if a person has a particular occasion coming up where they'll be gambling. Limiting access to money can be as simple as leaving credit cards at home on some trips. You can also download apps that block your phone from making payments.
To avoid a session running longer than expected, the CCSA advocates making plans directly after gambling sessions. They encourage users to consider whether gambling alone or with others improves your behaviour.
Considering how much money can be set aside for entertainment can also be beneficial.
More information about safe gambling guidelines and other helpful hints can be found on our responsible gambling page.
According to the paper these measures should reduce risk for the majority of people. However, they may not work for everyone.
If you have problems with substance abuse, depression or anxiety, or a family history of gambling difficulties, you should gamble less than these guidelines recommend. Consider your motivations for gambling. If you gamble to avoid issues, you're more likely to be harmed by gambling. You should also consider not gambling at all.