Saudi eSports to Team With Soccer Star Ronaldo
Professional gaming is growing, and fast. It's no longer restricted to small venues and rented-out rooms. Instead, it's now a big draw in huge arenas and driving forward towards becoming an established event at some of the world's largest competitions. Beyond legitimization through acceptance into competition, there has been a concerted effort to achieve mainstream success with the involvement of stars from the worlds of entertainment and sport. It looks like that might have been done with Saudi Arabia's recent move to lock Al-Nassr and Portuguese soccer legend Cristiano Ronaldo into a tie-in with its upcoming eSports World Cup. Could this finally be the development that causes the world to sit up and take notice of eSports as a genuine calendar sport?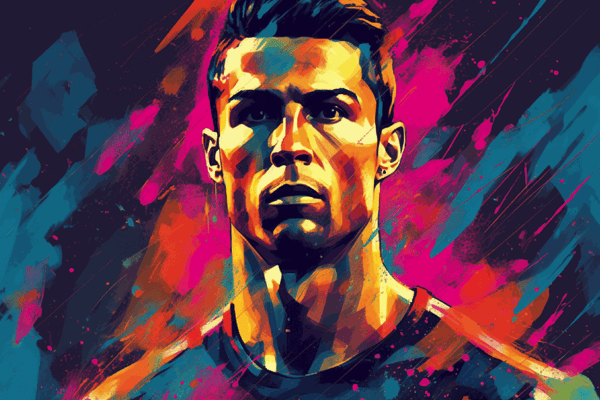 A Country With Big Plans for Professional Gaming and Beyond
Saudi Arabia hasn't exactly been a leader in the world of eSports. The nations at the forefront of the development of it as a sport have long been names like South Korea, China, and even the United States. As such, it's easy to think that Saudi's developing professional gaming industry is just a flash in the pan. However, that would be overlooking the reality of what the country is aiming to do in order to diversify its economy. Sport in general has been a focus for the government as it looks to flex its muscle on the world stage and become a real force outside of the typical Middle Eastern fuel industries. Soccer, in particular, has seen a real boom in investment. According to CNBC, in the most recent soccer close season, clubs in the Saudi Pro League invested more than $1 billion in transfer fees for some of Europe's biggest stars. This is all part of a longer investment that Crown Prince Mohammed bin Salman explains will hopefully see the league compete with Europe's Premier League, La Liga, and Bundesliga for popularity and TV coverage. It now appears, too, that there will be collaboration across sports in order to build an entire ecosystem.
Cristiano Ronaldo is one of the greatest players to ever compete on a soccer pitch. He is the leading international goal scorer in the men's game. He has won Champions Leagues, domestic titles, and Ballon d'Ors galore in a decades-long career that seems like it will never end. Having played for three of Europe's biggest clubs in the form of Manchester United, Real Madrid, and Juventus, the Portuguese legend finds himself plying his trade for Al-Nassr in Riyadh. This easily makes him the biggest name in a league that is no longer short of big names. The Crown Prince saw CR7 as the man to bring eyes to the Pro League and is now using him to draw fans to the eSports industry that is growing in the Middle East. As reported by GOAL, the striker spoke at a panel to announce his collaboration with bin Salman in hosting the first-ever eSports World Cup, a competition that will offer the biggest-ever prize pot in professional gaming's history. It will be hosted in 2024 and looks likely to utterly revolutionize the industry and usher in an entirely new era.
Excitement Builds for eSports World Cup
The World Cup isn't the first foray into eSports for the Saudis. Gamers8 was the country's leading competition and, in its two editions, was offering some of the highest prize funds ever paid out in the industry. As it is, this newest competition will replace that popular tournament and bring the sport in line with most professional mainstream sports by offering one primary intercontinental competition that unifies it. While this latest development sees a soccer star getting involved with promotion, it's interesting to note that this new tournament is much more similar to something like the Olympics than it is to the FIFA World Cup. Esports Insider reported that the last edition of Gamers8 saw a number of competitions under its banner. These included titles like FIFA and Tekken, meaning that it's likely the World Cup will be multidisciplinary, not unlike the leading athletics tournaments worldwide.
The prize funds will obviously be the most spoken-about element of the tournaments. The last edition of eSports competition in Saudi saw a total prize fund of around $45 million. However, perhaps the most exciting aspect of this new announcement is what it can do for the industry in the eyes of skeptics. Instead of being an outsider non-sport with no unifying competition, eSports will now place itself on a similar footing to some of the biggest athletics events on the calendar. The brand new Saudi World Cup could propel the industry into the place its fans will feel it deserves, and this will only benefit players around the globe.
Image by nguyễn dũng on Pixabay