Slotie NFTs and online gambling
Blockchain innovation has progressed significantly and had a big impact on many sectors including the online gambling sector. The conventional betting system has always had weaknesses owing to manipulation by intermediaries. NFTs however are helping to bring transparency and a smooth customer experience to the betting sector.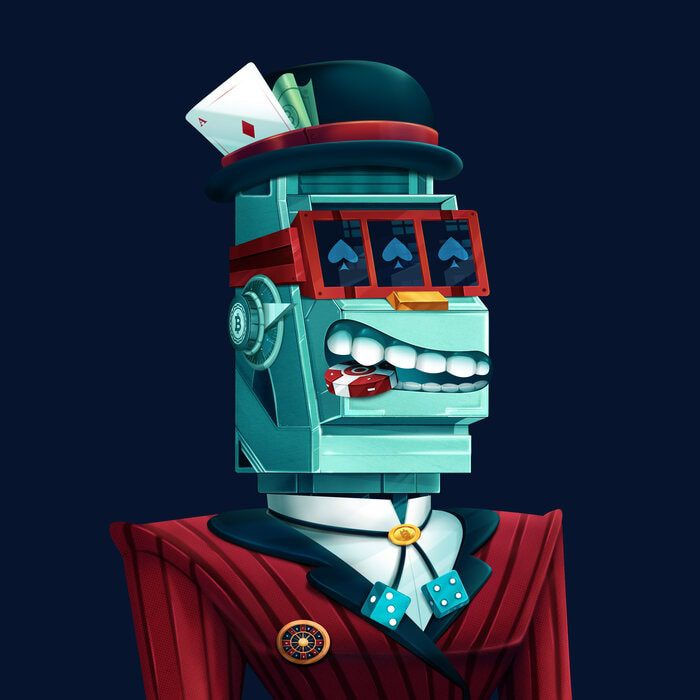 Slotie is a modern example of the practical application of blockchain technology. Over the previous few years, blockchain innovation has progressed significantly. It started with the launch of bitcoin and has evolved through to Non-Fungible tokens (NFT) and Decentralized Finance (DeFi).  Several blockchain applications have had an impact on particular industries, the most recent of which is the online gambling sector. The use of NFTs and DeFi in this area allows for the automation of online gambling activities without the need for an intermediary or third party. The conventional betting system has always had weaknesses owing to manipulation by these Intermediaries. Decentralized protocols however help to bring transparency and a smooth customer experience to the betting sector.
As their value and utility rise, NFTs are in high demand in the cryptocurrency world.
This article will look at Slotie, a unique ecosystem that is reshaping the online gambling business with NFTs and DeFi.
There are 10000 Slotie NFTs that act as tickets into the Ethereum Blockchain's most prominent and fastest-growing online gambling platform. Owners of Slotie NFTs now have access to a whole new world of DeFi gaming.
The ERC-721 standard used for Sloties provides proof of ownership and allow users to join a developing Slotie community. Sloties, like all non-fungible tokens, are non-transferable. The rarity of these NFTs has an impact on a user's revenue share from casino partners; the scarcer the slotie, the larger the income.
What Is The Best Way To Stake Slotie NFTs?
By integrating NFTs to slot machines, Slotie allows its members to earn prizes and become the house in 150 casinos. Users have the opportunity to make a lot of money by investing in any NFT they own. 
Furthermore, through the usage of slot machines, the invested NFTs allow casinos to acquire liquidity. This encourages people to visit casinos, which benefits the liquidity suppliers. Liquidity can be provided by the Slotie community in the form of Slotie NFTs or, alternatively, another NFT. Each Slotie NFT holder can stake one NFT at a time, thanks to a fair allocation of 1:1. This ratio ensures the fair spread of incentives throughout the community
A pricing algorithm determines the worth of a Slotie NFT introduced to the online slot game. The user can either accept or decline the recommended determined price.
If the NFT being staked is lost during a slot game this is the amount returned to the user. This estimate is made so that the Slotie platform may continue to be focused on the user and support its members. The ability for users is there so they can make educated choices about their NFT ownership.  Players can choose from a variety of alternatives depending on how much they want to bet per spin. As the house share is decided by the value of the NFT rather than its scarcity, all Slotie NFT holders can make an equal stake in the Slot machines. It is important to keep in mind that the higher the NFT's value, the bigger the return.
A token called WATT, which works similarly to a gem in a game.
You earn it based on how you play and what you own. WATTs are gained on a daily basis in this scenario based on a Slotie's attributes. The WATTs are a type of token that works as energy in the Sloties' environment. They are produced every day and every Slotie owner receives 10 WATTs tokens daily. In three months, you will have enough WATTs to breed your Sloties. For those that can't wait to get their hands on their Sloties, there is a secondary market. Here you can buy tokens from other owners.
Breeding is the most common application for WATTs. Breeding 1,800 WATTs and two Sloties creates a Junior Slotie. The Junior Slotie, on the other hand, does not appear to have any significant utility until at least the third quarter of 2022.
The inventors want to make WATTs valuable by giving them a purpose. Breeding opportunities, slot events, and possibly other perks will be available. But the actual goal is that WATTs will be worth money.
WATTs will be paid to Slotie owners, but they will need to be converted to Ethereum or another cryptocurrency. This will allow Slotie owners to cash out their benefits although a market for the token will need to be established. It seems that holders will not be able to generate WATT tokens for a few months yet however. A good sign and one of the best-kept secrets of NFTs is that the development team is frequently rewarded in tokens.
Future online gambling partnerships may be beneficial to Slotie NFTs owners, but that is still a long way off.
The company has aimed towards building a business model that is transparent and mindful of the players. It appears committed to its objective to empower its community with a decentralized and equitable profit distribution scheme. Users who stake their NFTs will receive 65 percent of the guaranteed profits generated by the partner casinos' Slot games. The new Casino business plan from Slotie is a definite improvement over traditional Casino business models.
Holders of Slotie NFTs will be able to enter into a partnership agreement with Casinos and Elias Software without having to fill out additional paperwork. As part of the present deal, casinos pay Elia Software a gaming solutions commission of 12 percent of NFT slot revenue. Owners of Slotie will receive 80% of Elia Software's monthly revenue.
Feature image – Slotie NFT @ slotie.com