South Australian Poker Machines Could Soon Accept Notes
Back in September 2019, a proposal to allow poker machines in South Australia to accept notes was met with some opposition. Recovering gambling addicts warned of the increase in problem gambling. However, some welcomed the reform and the expected increase in revenues generated by the move. Under a new proposal by the Marshall Government in September 2019, South Australian poker machines would soon accept notes. Currently there are only coin-operated poker machines in this part of the country.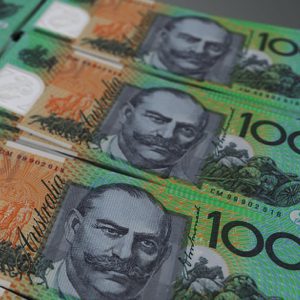 The move to allow these machines to accept cash notes is a part of the reform package of the government. Tax generated by poker machines for the state government has fallen in recent times.
The total tax amount generated by poker machines in 2007 was $313 million. Recently it has gone below $270 million. While people are opposed to this move, Attorney-General Vickie Chapman is positive about this change. According to her, this could offer effective, modern and protective gambling opportunities for people of South Australia.
How the government's proposal might lead to problem gambling
The push to allow South Australia's poker machines to accept notes has been slammed by several people. Recovering gambling addicts are of the opinion that this is a revenue-raising grab. One individual is from the southern part of Adelaide. His poker machine addiction landed him in jail in South Australia. He had stolen money from his employers and has been to court in connection with the crime.
Now a recovering addict, he says that his gambling habit had cost him thousands of dollars. People like him know the extent of damage that poker machines can do. The proposal to allow poker machines in this part of Australia to accept notes might lead to more problem gambling. What's really scary, according to many individuals, is having to put in notes instead of just using up change. By using notes you are already encouraged to lose 10's and 100's of dollars rather than 1's and 2's.
In December 2019 the Australian Institute published a report stating 4 out of 5 Australians believed that allowing South Australian poker machines to accept notes would result in an increase in harm in the community.
South Australian poker machines reform package for some, a problem for others
The Australian Hotels Association has welcomed this proposal. According to the association this is a reform package that would allow games on occasions like Good Friday and Christmas. However, such changes need to pass both houses of the parliament. Currently, the government has not received any kind of support from the cross-bench MPs from the upper house. Labor, of course, is ready to support this move.
Advocates for gambling reform are shocked to hear about this change. Even recovering gambling addicts have said that they would've lost a lot more money if notes were accepted earlier. This change has come amid several gambling-related measures recently introduced to parliament.
According to Attorney-General Vickie Chapman, it's important to strike a balance. Supporting the gaming industry is economically viable. However, the expectations of responsible and safe gaming must be met to appease and protect the broader community.
Opposition in parliament
However, crossbenchers in the upper house of the parliament are not happy about the change. Fellow crossbenchers from the Greens have also indicated that they would vote against the bill. As a result, the government will need to rely on the support from Labor to pass the legislation.
A problem gambling support worker says that when migrants come to Australia, they aren't aware of the harm of gambling. This is especially true in case of migrants from countries where gambling is not prevalent. Such people generally have no awareness about the harm that gambling can do to them. This in turn could cause devastating effects on an individual and their family.
If you know somebody affected by problem gambling you can contact Gambling Help Online at https://www.gamblinghelponline.org.au/.