Sydney Star baccarat dealer convicted
A former employee of Sydney's Star Resort has been found guilty of his role in an unlawful betting fraud that allegedly cost the casino almost A$500,000 in 2020, according to the Independent Liquor & Gaming Authority of New South Wales. Hieu Duc Lam, a Sydney Star baccarat dealer, was caught on CCTV camera conspiring with […]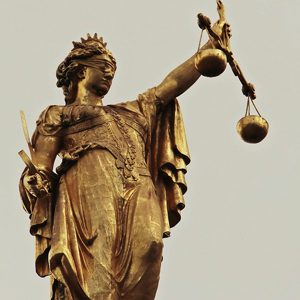 A former employee of Sydney's Star Resort has been found guilty of his role in an unlawful betting fraud that allegedly cost the casino almost A$500,000 in 2020, according to the Independent Liquor & Gaming Authority of New South Wales. Hieu Duc Lam, a Sydney Star baccarat dealer, was caught on CCTV camera conspiring with another employee. They were peering at and memorizing a number of cards that would be played in an upcoming game.
Lam used a secure messaging app on his phone to communicate with his accomplice, a player in the game, the order of the cards. The accomplice would then play the game knowing what cards would be dealt. The con netted $467,700 in less than a year.
Sydney Star baccarat dealer sentencing
Lam was fired by The Star after being found guilty of 15 counts of fraudulently gaining a financial advantage at a municipal court in Downing Centre, NSW.
He was condemned to a total sentence of two years in prison. This was to be served via an intensive punishment order that began on July 9, 2021 and will end on July 8, 2023. In addition, he must also complete 250 hours of community service.
The Star self-reported the wrongdoing in accordance with its requirements, according to ILGA chair Philip Crawford, and was correct to fire its employee because they held specific positions of responsibility in the industry.
He explained that a casino special employee is licensed to supervise and facilitate gaming activity. Their job is to protect the integrity of casino operations from illegal influence, major misconduct, or exploitation, and they are entrusted with a high level of responsibility. This case of the Sydney Star Baccarat dealer showed a clear betrayal of such trust.
In addition to his criminal conviction, Lam's gaming license was revoked by the Independent Liquor and Gaming Authority (ILGA) on the request of NSW Liquor and Gaming.
Lam's case follows the sacking and conviction of two Star Casino employees in March for illegally taking more than $30,000 in gaming chips.
Popularity of Baccarat
Many American casino patrons are unfamiliar with the world's most popular casino game. Baccarat has its origins in the gambling salons of Italy and France. However in the last thirty years, it has become a game that casino management and gamblers alike are flocking to—mostly in Asia, but increasingly in the United States.
Since toppling Las Vegas in 2006, Macau's casinos have made more money than any other city in the world. Baccarat accounted for more than 88 percent of Macau's $33.2 billion in revenue last year. Singapore casinos rely heavily on the game. Even on the Las Vegas Strip, where many visitors are unfamiliar with the game's rules, it accounts for 18% of total casino income. Only slot machines generate greater revenue for Las Vegas casinos… And there are a lot of slot machines in Las Vegas.
Before the surge of Asian players, a lot had to be done to dress up the game to get people interested in it. There were enormous double tables, tuxedoed dealers, and beautiful women in evening gowns standing around the tables. It had a real James Bond feel to it.
Asian high rollers have virtually unanimously chosen baccarat as their game of choice during the last two decades since it is especially tailored to their cultural tastes.
How to play Baccarat
The cards are shuffled and placed in the dealing shoe. The player does not hit or stand; everything is done according to the outcome of the cards. As a result, people assume that their good fortune is reflected in the shoe. This is a critical point in the game. Many players will leave the table if they believe it is bringing them bad luck.
Baccarat is a simple game to play, despite its presence in high-limit gambling sections. Players select whether they want to bet on the "Player" or "Banker" hand. As a player, you then sit back and let the dealer handle the rest. The goal of the game is to bring your hand closer to nine than the other hand. The first digit is dropped if your cards total more than nine. A seven and a six, for example, yields a 13, which is reduced to a three. Aces count as one. 10-count cards (tens, jacks, queens, and kings) count as zero.
The only decision the player has to make is which hand to bet on and how much to gamble. Dealers follow a system of rules that determine whether a third card is drawn. Therefore the only decision the player has to make is which hand to bet on and how much to wager.
If you would like to learn how to play before visiting the Sydney Star Baccarat tables or any other casino we can help! Check out our baccarat strategies.
What is it that attracts high rollers to baccarat?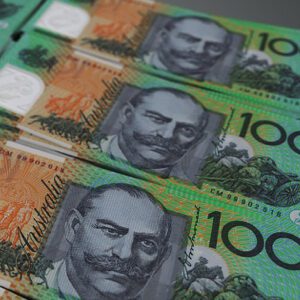 The game has one of the lowest hold percentages in the casino. The average house advantage of roughly 1.2 percent on banker and player bets. There is a third bet or tie, which pays out eight to one if both hands equal the same number, but it has a much higher house edge at over 14%. As a result, the majority of serious players stick to player or banker.
Baccarat is risky for casinos. Due to the enormous amounts of money gambled and the tiny house edge, players can win a lot of money at the expense of the casino. Casinos in Singapore accept wagers as high as the equivalent of over $550,000 every hand. Casinos on the Las Vegas Strip may accept bets as high as $150,000 per hand. While casinos have the opportunity to win millions in a matter of hours, they also have the potential to lose millions. Sydney Star baccarat tables similarly host wealthy residents and visitors from Asia Pacific.
Casino managers hoping to profit from baccarat should make sure that their risk is 100 times the average bet. So, if a player bets $10,000 per hand, there is a chance he could win $1 million. It's possible because it's within two standard deviations.
Modern Baccarat
Baccarat has evolved significantly since its European beginnings. Most casinos now offer the game on a single table, which looks a lot like a blackjack game. Most of the major Asian players don't care for the theatrics of tuxedoed dealers and double tables. While table minimums in high-limit areas are expensive, the game can still be fun.
The game has become more accessible to gamblers than ever before. Don't be shocked if your local casino adds more baccarat tables soon, given its great profit potential and proven track record around the world.
And, because this is one of the few games where a high-betting player might conceivably throw the casino out of business, expect plenty of deep-pocketed players to take their chances.