The infamous Casino di Venezia casino heist
Four armed and masked men raided the casino on Birgu's seashore in February 2010, threatening cashiers and patrons with being shot unless they filled a bag with cash and valuables. They were out of the casino within three minutes, driving away in a getaway car.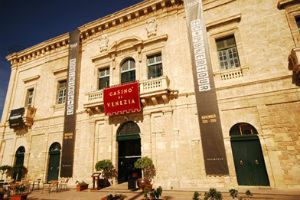 Maltese journalist Daphne Caruana Galizia was assassinated on October 16, 2017. The man who allegedly orchestrated the murder did so on behalf of Yorgen Fenech, the country's largest casino owner. And he has also been linked to an audacious casino heist a decade earlier.
Melvin Theuma claims Yorgen Fenech was behind the plot to assassinate journalist Daphne Caruana Galizia.
The tale surrounding Daphne's murder is full of claims of corruption, deception, and cover-ups that ran through the ranks of the Maltese government and the country's casino scene, like something out of a super spy thriller. Through forensic analysis, Theuma was eventually linked to Galizia's murder. It is believed that he assisted in the planning of the vehicle explosion that killed her in October 2017. Theuma received a presidential pardon in exchange for his testimony, which has reportedly opened the floodgates to a decades-long criminal enterprise in which he was a key player. Melvin Theuma was granted protection from prosecution in exchange for testifying against his coconspirators in the Galizia murder. He named Fenech as the mastermind of the assassination in October 2017.
Theuma's immunity, according to Malta Today, stems from his role in the dramatic 2010 raid on the Casino di Venezia in Birgu, Malta, which remains unsolved.
The Casino Heist
Four armed and masked men raided the casino on Birgu's seashore in February 2010, threatening cashiers and patrons with being shot unless they filled a bag with cash and valuables.
They were out of the casino within three minutes, driving away in a getaway car.  The robbers drove a short distance before dumping the vehicle in the water and fleeing on a speedboat.
The exact sum seized has never been revealed, however it is thought to be in the region of €500,000 in cash.
According to sources including Malta Today, Theuma is not believed to have taken part in the actual raid. It is possible that he may have provided refuge to those who did.
The Bank Robberies
He's also accused of being involved in two other robberies, one of which netted the robbers €1 million.
An armed group raided the HSBC bank in Balzan, Malta, in November 2017. They got away with €1 million in cash that was on its way to the branch in preparation for Malta's adoption of the Euro.
According to officials, Theuma organized for the car bombing of Galizia to be carried out by two brothers, Alfred and George Degiorgio, and a local mafia figure named Vince Muscat.
Muscat accepted a plea deal and was sentenced to serve 15 years in jail earlier this year for his role in the murder. He's also on trial for allegedly being directly involved in another robbery at the HSBC central headquarters in 2010.
All the way to the top
Two members of the former Prime Minister Joseph Muscat's government were also implicated in the robbery, according to Muscat.
The Muscat administration was brought down as a result of Theuma's testimony and Fenech's subsequent arrest while attempting to flee the country on his yacht.
Journalists who pursued Galizia's incomplete research revealed that a mysterious business run by Fenech was planning big transfers into shell accounts held by Malta's former energy minister and prime minister's chief of staff.
The news prompted resignations, including that of Muscat, the then-Prime Minister of Malta.
Fenech is awaiting trial for attempted murder whilst the Degiorgio brothers are facing allegations of murder and various explosives-related offences.
Theuma was found in a severe condition with stab wounds to the neck and abdomen in July of last year. Investigations revealed he had attempted suicide by stabbing himself with a knife.
The Casino di Venezia
The Casino di Venezia in Malta is permanently closed. However it's namesake is still a hugely popular attraction in Venice.
The Casino di Venezia is the world's oldest casino, and is located on the Grand Canal in Venice. It was formerly a playhouse called the Theatre Saint Moses. It had a section for gambling during intermissions of plays when it opened in 1638. This caused the emergence of a casino mania in Venice, which saw the number expand from 120 by 1744.
This Renaissance mansion was developed by Italian architect Mauro Codussi, who also designed some of Venice's most exquisite churches, in the 15th century. It was built by Italian nobleman Andrea Loredan, an art collector, and included ceiling frescoes and paintings by Italian painters such as Palma il Giovane, Mattia Bortoloni and Gian Battista Crosato on its walls.
A royal playground
The casino was originally known as the Ca' Vendramin Calergi, and it served as a home to Italian royalty before becoming a favorite haunt of German composer Richard Wagner from 1858 until his death in 1883. In 1946, the city of Venice purchased the building, restored it, and reopened it as an official casino in 1959. There are many ways to gamble, including roulette, blackjack and poker, all of which are overseen by tuxedo-clad dealers. There are also 600 slot machines and professional tournaments such as the World Poker Tour.
Guests are transported to the casino's French-designed entrance doors via a complimentary boat shuttle service. The Wagner, a restaurant on the premises, commemorates the composer with classic Italian cuisine. A private garden with views of the Grand Canal is definitely worth a visit. The Wagner Museum, which opened in 1995, chronicles the musician's creative life when he lived there.
It began as a meeting place for thespians and it is still a cultural hotspot. Some of the celebrities who have partied at this casino include Claire Danes and Coolio. It's been utilized on Hollywood sets and during Venice Film Festival events. It also had a key role in the film Casino Royale. This dimly lit haunt is a great example of old-school Italian design. The felt ropes for handrails on its staircase, vintage mirrors and crystal chandeliers are a joy to behold.