Twitch Cracks Down on CS:GO Skins Gambling
Counter-Strike isn't just one of the most popular series for gamers. It's also one of the most well-followed in the eSports world. Because of that, a number of secondary industries and services have popped up around the game and its titles. One of those has been skin gambling. However, possibly the most prominent platform for video game streaming has signalled its intent to clamp down on "promotion and sponsorship" related to the act and the sites that facilitate it.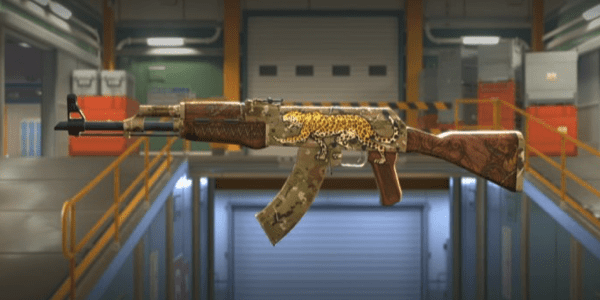 That is according to a report by Dexerto in early August. With this, professional gaming, specifically in the Counter-Strike environment, looks set to be rocked as pros and streamers will see a hit to revenue and potential sponsorship avenues.
What is Skins Gambling and Why is it Being Banned?
The ecosystems that have popped up around a number of blockbuster titles in video games are varied in their focus. In most instances, this is primarily focused around organized professional competition and modification or downloadable content [DLC]. With CS:GO, though, the most groundbreaking development was sites that allowed players to use the in-game DLC and earned cosmetic skins from their inventories as currency. They could stake these items on typical online casino games and more specialist titles. If the player won their chosen game, they would receive the staked items from the other players and these would be added to their linked gaming account – usually Steam. Because of the potential to win valuable in-game items, a number of streamers have taken part for both personal use and streaming content. Now, though, that looks to be a thing of the past, if only on Twitch currently.
The platform has been under scrutiny in the past year for its treatment of its streamers and users. In June of 2023, the company was at the heart of a firestorm and proposed boycotts due to its restrictive policy around sponsorship logos and branding its users' streams, as reported by Forbes. They did perform something of a U-turn on that issue but, instead, appear to be doubling down in other areas. One such area is that of skin gambling and its promotion. That's a lucrative business. One Youtuber, HOUNGOUNGAGNE, released a video in July of 2023 that highlighted that more than 75% of the top 300 most popular streamers of CS:GO were sponsored by a skin gambling operator. This means that this move will likely be unpopular with many of the platform's highest earners. It is, however, part of a more concerted effort to shake what Twitch and many interested observers see as an unsavory part of the industry.
While eSports as a whole is attracting a wide and diverse audience that isn't restricted to a particularly youthful demographic, Twitch will be aware of its own audience. Data from Statista showed that 22% of the platform's audience in 2022 was 16-24 years old. Given the disparate stances across jurisdictions when it comes to the legality of gambling and associated age restrictions, this would be concerning to the hierarchy. So, this recent clampdown is actually part of a much longer concerted effort to push the pastime out of the content it hosts, perhaps avoiding any legal ramifications that they could face for being a publisher of such content.
A Wider Push for Responsible Gaming
As mentioned, this recent move is one part of a much larger effort to establish a gambling-free platform. It comes at a time when focus is on responsible gambling and the part that entertainment outlets play in that. Sport has been under the microscope, for example. And that microscope has been pointed towards eSports now. Twitch's interest in stamping out gambling on its platform came following a controversy surrounding popular Twitch streamer ItsSliker in 2022. The content creator admitted to defrauding his friends due to a gambling addiction that started with CS:GO skins. That forced the platform's hand in acting. Not only was it damaging to those involved, but it risked damaging the company's reputation.
Twitch moved to introduce gambling into its community guidelines, banning its unlicensed streaming and sponsorship, based on jurisdiction. Since then, though, it's clear that loopholes were found, given that more than three-quarters of the most popular personalities were sponsored by a skins casino. This is perhaps why the Community Guidelines now explicitly state that "promotion or sponsorship of skins gambling is prohibited under our [Twitch's] policy". It's clear to see that there will have to be a big change in the content for a number of high-profile names whose revenue streams may soon be taking a big hit. Whether this is the last development in this saga remains to be seen.