UK Government Looking to Put Squeeze on Crypto Casinos
A leading minister in the UK government has had his say on cryptocurrency gambling. The country's Health Secretary, Steve Barclay, has expressed concerns over the proliferation of crypto-first casinos and the potential ramifications such ventures have for British law. This follows a particularly strict crackdown on a previously comparatively liberal approach to the online gambling industry in the country. Now, it appears that internet casinos and sportsbooks have become a key focus for a government looking to curb a rise in problem gambling.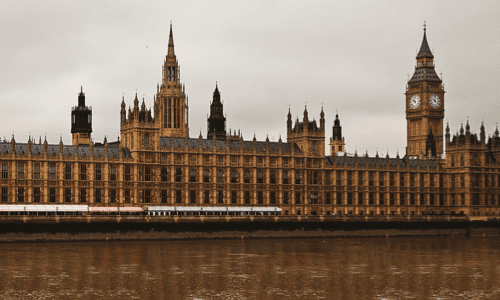 Particularly with regards to crypto gambling, governments are now taking note of what they see as a potential avenue for organized crime to legitimize its ill-gotten gains in hard-to-track money laundering schemes. So could this brand-new industry be next for the chopping block?
Health Secretary's Input Latest in Line of Dissenting Voices
Barclay, speaking to the UK's Sky News, was responding to the news outlet's report on the use of illegal cryptocurrency casinos within the UK. He explained that the UK government had "opened seven additional gambling addiction centers this summer" and that the use of unregulated offshore crypto gambling operators had left him "worried". This marks one of the first times that a leading government figure in the country has gone on record to make the link between unregulated blockchain-adjacent gambling and the rise in problem gambling in the UK, indicating that there is a growing feeling that more needs to be done. That it comes on the back of in-depth reporting from Sky could mean that the minister's comments are perhaps reactionary, but this still represents a big leap for a government that was previously reluctant to wade too far into the crypto debate.
While this was one of the first instances of a minister actively discussing crypto-based gambling and casinos, it's not the first time that MPs in the UK have expressed concerns about the crypto industry as a whole. Earlier this year, the BBC reported that a number of members of parliament had put forward that investing in tokens like Bitcoin should be seen as gambling and treated as such with regulation and consumer protections in place. In that report, a person struggling with gambling addiction detailed how he pivoted from online casinos and sportsbooks to investing in crypto when he saw it as a safer option. He told reporters, "In my head, I just thought this isn't gambling. It's just an investment […] Crypto stuff is gambling […] You can lose everything you've got." That was part of a catalyst for a number of high-profile politicians across the UK and Europe to back regulation proposals for the investment industry in an effort to offer some protection for vulnerable users.
Controversy Could Spell More Work for Whitepaper
According to The Chronicle in Australia, the Sky News investigation into the use of illegal and unregulated crypto-gambling sites in the UK discovered that, while accessing these operators is blocked by internet service providers, a number of streamers and influencers are advertising methods of avoiding these blocks. This has led the British government to undertake a stringent review of the industry and into those promoting the illegal casinos and providing workarounds for prospective users to access them. Because of this, it looks highly likely that the country's whitepaper on gambling will lengthen and throw up even more regulation and red tape for an industry already feeling the squeeze of a government looking to impose greater restrictions on operations. The UK's gambling whitepaper was officially released earlier this year in April but indications are that it will function as a continually evolving approach to maintaining the country's gambling act. While it's unlikely that any further restrictions on crypto casinos will impact traditional gambling operators, these developments could put pressure on the industry as a whole when it comes to promotion, given the potentially-illegal behavior of streamers and influencers.
Advertising and marketing plays an important part of the UK Parliament's official whitepaper reading list. The report states that advertising can have a "disproportionate impact" on those with existing gambling problems. As such, it outlined the need for the Gambling Commission to review the incentives that operators use, such as free bets, as well as ensuring stronger oversight of direct marketing and promotional materials. It also highlighted that there are concerns over certain aspects of gambling that appeal more to under 18s and how these are promoted. Given that the younger demographic is more attuned to the influencer and online streaming landscape, as well as being the biggest group investing in cryptocurrency, the UK government will have a keen eye on the problem of illegal crypto casinos and how some people are skirting the law around them.