You Too? A History of Vegas' Record-Breaking Residencies
The music world was sent into a frenzy earlier this year when it was reported that Irish rockers U2 were possibly about to set a per-show record for a residency in the Nevada city of Las Vegas. Their residency at the MSG Sphere stands to net the band well over $1 million per show, a figure that is likely to give even the hardiest of musicians vertigo. But where does it actually stand in the annals of Vegas history?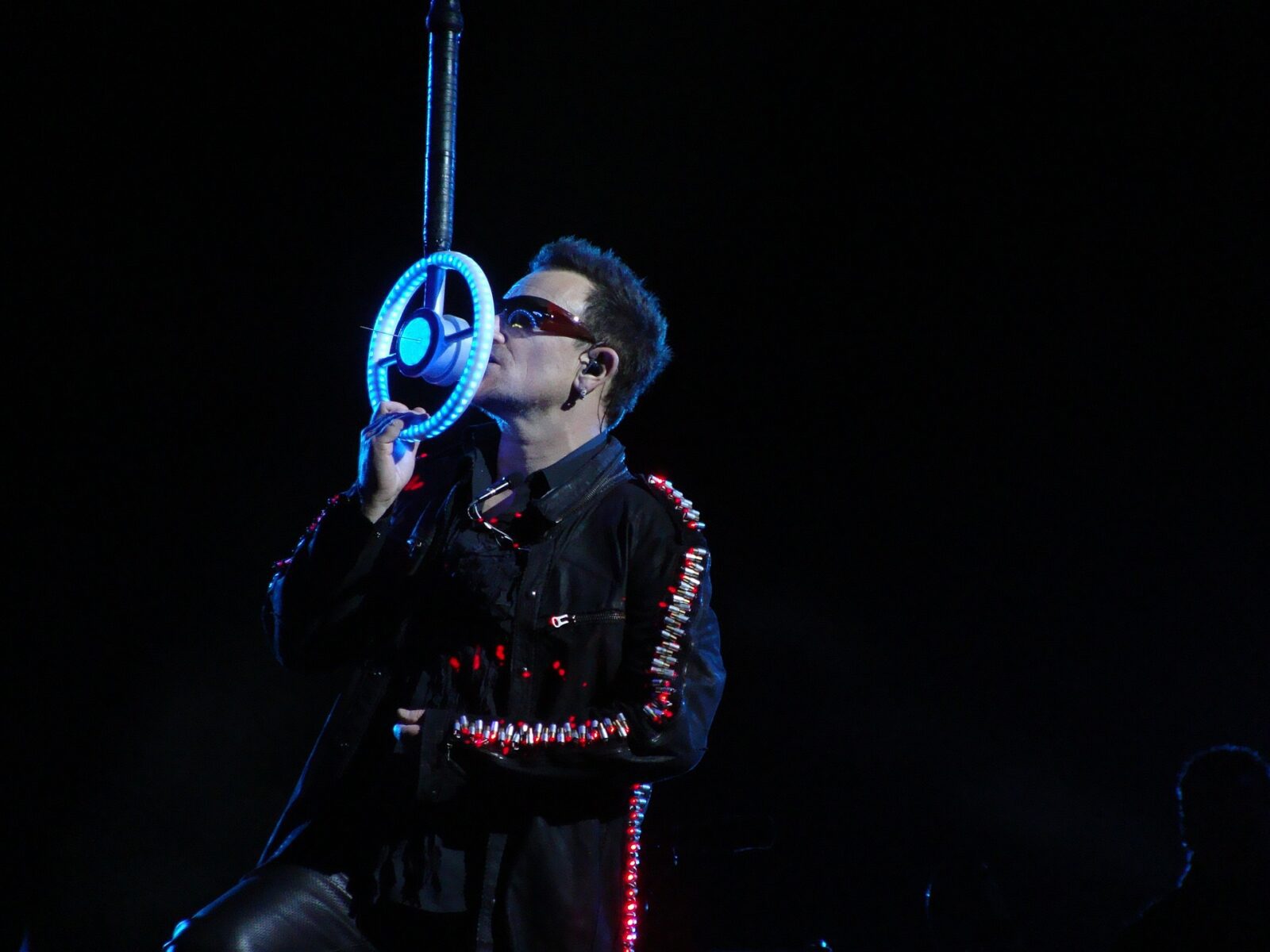 The first caveat is that the exact amount that the four lads from Dublin will take home isn't set in stone. In fact, while it's improbable unlikely, it's still technically possible that they set something of a negative record. The amount calculated is based on the group retaining 90% of the ticket sale revenue, the ticket prices averaging out at around the $100 mark, and the venue selling out its 17,500 capacity. If all of those variables were to be met, the band would collect circa $1.5 million. It could be a beautiful day if all goes well. The projected amount would see them outstrip even some of the most recent megastars to hit the Strip.
Magnificent Paydays for the Biggest of Stars
Vegas has long been something of an easy payday for artists at the top of their games. Just last year, and still ongoing, Brit sad-song sensation Adele took around $1.2 million from Sin City back with her to Blighty. With crowds regularly hitting the bumper number of 4,000 at the Colosseum at Caesars Palace, it's safe to assume that Adele won't be experiencing any downturn in popularity or pay in the near future. Weekends With Adele will reach an impressive 34 shows by its end on March 25, 2023, meaning that her total take home will be much higher than the projected $12 million U2 expect.
And it's not just Adele who has bagged a big contract for a residency in Vegas lately. Uptown Funk singer Bruno Mars also will collect around a million dollars per show for his residency at Dolby Live. However, his number of shows is relatively low, especially when compared to Usher's residency at the same venue – he's even recently added an extra 15 dates, seemingly unable to leave the bright lights and the big city. A cool million per show isn't to be sniffed at, though, no matter how many shows you're booked for. Lady Gaga, for example, is paid a little under that amount at around $800,000 for her regular shows in the Nevada desert's shimmering oasis.
Modern-Day Mega Fees Dethroning the King
When anyone says "Vegas residencies" it's impossible not to let the mind wander to the man who defines the term. Dedicating himself to a seven-year residency at the International, Elvis Presley did something then-unprecedented. He shaped the future of the entertainment industry in the US, as well as utterly revolutionising the Strip and what it could offer to tourists.
Performing a total of 636 times on the still-standing stage, Presley worked himself to the bone – as depicted in Baz Luhrmann's 2022 biopic – and bagged himself an amount that, while massive at the time, barely helped the troubled crooner keep his head above water as debts and bad business decisions caught up with him. He was paid $130,000 per night, which may not seem like much but adjusted for inflation would amount to a touch under $1 million in 2023. That puts the King up there among the highest-paid artists of all time, especially when looking at Vegas.
A Rocketman in Residence
It's difficult for anyone to live up to the legendary Presley. If any one man could, it would possibly be British rock-and-roll icon Reginald Dwight, or as he's more commonly known, Elton John. A rocketman in his own right; Elton has regularly taken to the stage in Vegas with both The Red Piano residency and The Million Dollar Piano. In total, across both residencies' many legs, the now 75-year-old amassed a staggering 444 shows; still placing him firmly in the shadow of the King. He reportedly made $500,000 per show on The Million Dollar Piano residency. One can only imagine how much he gathered overall.
So, while nothing is set in stone yet it could be a year of more records being smashed if the Irishmen manage to seal the deal and sell out the MSG Sphere. That said, work still remains to be done on the city's latest venue. Therefore it could be some time before we find out exactly what to expect from it, and its partnership with one of the world's biggest-ever rock acts. Either way, the Vegas music scene will continue to excite with or without U2.
Article Image by Todd Poirier from Pixabay