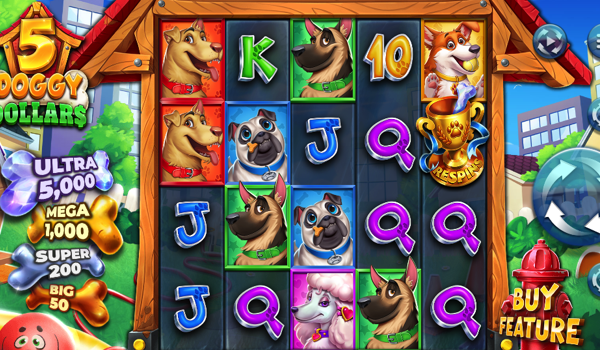 <p><iframe src="https://slotslaunch.com/iframe/14016?token=Kq9JfSkLPwjTErP1QjCPNvZjdHj0X3MUJItWvuLEdwVsXsAmuB" width="100%" height="550px"></iframe></p> <div class="wrap-game-cta in-game-wrap" style="text-align:right;"><div class="cta btn-real-cash"><div class="btn-color-gradient"><a href="#" rel="nofollow" target="_blank"><span class="title luckiest">Play for real cash<span class="play"></span></span></a></div></div>
Quick facts 5 Doggy Dollars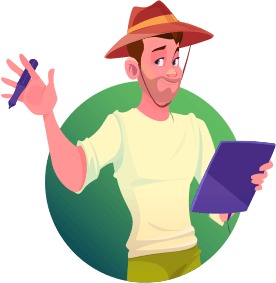 RTP (payout percentage)
96%
Features
Bonus Buy, Respins, Pick and win
Bonus Features / Jackpots 5 Doggy Dollars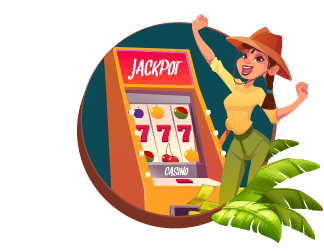 Although 5 Doggy Dollars may appear cute and cuddly, its gameplay features pack a punch without a traditional free spin round. It offers bonus options that take your gaming experience to heights. So now, let's explore the intricacies of these fascinating features that set this slot game apart.
One of the most conspicuous features of this furry adventure is the Cash Bone. This intriguing element adds an exciting twist to the game. It works like this: any wild or dog symbol can have a bone attached. When these bone-adorned symbols become part of a winning combination, they shower you with rewards ranging from 0.6x to a whopping 45x your initial bet. Hitting the upper end of this multiplier spectrum can lead to substantial payouts.
Adding to the excitement is the Frisbee feature, which activates entirely at random. When triggered, it shuffles all the symbols on the reels, potentially creating winning combinations or landing you an even more significant prize. During the respin bonus round, the Frisbee's power becomes even more evident, as it can double your payout and unlock and collect all cash values, giving you an extra boost in your quest for riches.
The game's piece de resistance is undoubtedly the Big Prize Bones feature, an upgraded version of the Cash Bone. It operates similarly but offers improved multipliers that are simply mouthwatering:
Big – Offers a multiplier of 50x.
Super – Awards a multiplier of 200x.
Mega – Provides a multiplier of 1,000x.
Ultra – Unleashes a staggering multiplier of 5,000x.
One of the most sought-after bonuses in the 5 Doggy Dollars casino game is the Respin Bonus. Achieving this bonus is as simple as landing three golden cups, which grants you three respins to use within the game. During this bonus round, all symbols featuring cash bones become sticky and possess the power to reset the respin counter, offering the potential for prolonged doggy-themed fun and more chances at winning big.
The Locked Symbols feature comes into play when they form a payline with other symbols. Additionally, the game introduces the Collector Scatter symbol as a dog bowl, which gathers the value of all visible cash symbols. This feature will surely make dog tails wag with delight.
Games Theme 5 Doggy Dollars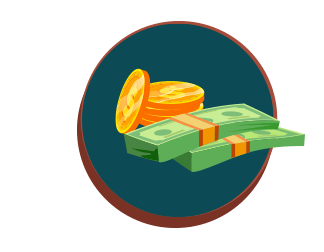 The theme of 5 Doggy Dollars invites players into a charming and adorable world filled with delightful canine companions. Set against a backdrop of doghouses and pawprints, the game exudes a warm and welcoming atmosphere that dog lovers will instantly appreciate. From lovable puppies to playful pups, the theme celebrates the joy and companionship of our four-legged friends. It's a lighthearted and endearing setting that brings smiles to players' faces as they spin the reels in the company of these furry companions. Despite its cute facade, the game's theme hides many exciting features, making it a must-visit for those seeking entertainment and big wins.
Symbols / Payouts 5 Doggy Dollars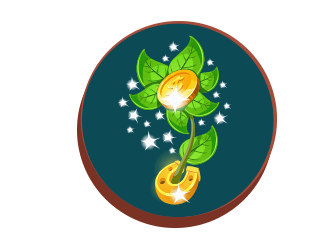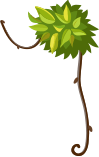 In the enchanting world of 5 Doggy Dollars, players will find a delightful array of symbols, each adding to the charm and excitement of the game. These symbols come to life on the reels and offer various payouts to lucky players. Here's a breakdown of the symbols you can expect to encounter:
Low-Paying Symbols: These include the classic 10, J, Q, K, and A symbols, which offer modest payouts when they form winning combinations on the reels.
High-Paying Symbols: The game features five charming dog breeds as high-paying symbols: Pug, Corgi, Poodle, Golden Retriever and German Shepherd.
Wild Symbol: Represented by a tennis ball, the Wild symbol is your faithful companion on the reels. It can uniquely substitute for any paying symbol, helping you complete winning combinations and increase your chances of triggering a payline.
Scatter Symbols: There are three distinct scatter symbols in 5 Doggy Dollars, each with its special role. The doghouse symbol is the bonus trigger, granting access to the exciting Pick-A-Win feature. The food bowl symbol takes on the role of the collector scatter, accumulating the values of all visible cash symbols. Finally, the golden cup symbol is the scatter for initiating respins, adding more anticipation to your gameplay.
Game tips / tricks 5 Doggy Dollars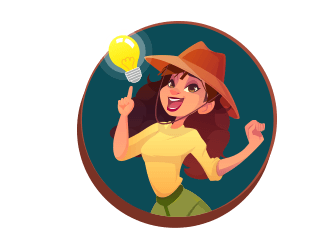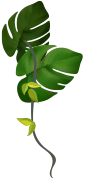 Scatter Symbols: Pay attention to the various scatter symbols, as they trigger different bonus features. The doghouse initiates the Pick-A-Win bonus, while the golden cup triggers respins.
Pick-A-Win Bonus: In the Pick-A-Win bonus feature, carefully choose your favourite dog-related objects to reveal cash prizes. The more scatters you land to trigger this bonus, the more picks you'll have.
Collector Scatter: The food bowl acts as a collector scatter, gathering the values of all visible cash symbols. This can lead to significant payouts, so watch for it during your spins.
Respins: Watch for the golden cup scatter to trigger respins. During this feature, symbols with cash bones become sticky and can extend the respin session, potentially boosting your winnings.
Conclusion
In conclusion, 5 Doggy Dollars offers a delightful and engaging gaming experience wrapped in a charming canine-themed package. While it may not feature a traditional free spins round, this slot game makes up for it with an array of exciting bonus features, including the Pick-A-Win bonus, Cash Bones, and the Wild symbol.
The game's diverse symbols, from lovable dog breeds to classic playing card symbols, add to its overall appeal, offering various opportunities for wins. Whether you're a fan of furry friends or simply looking for an entertaining slot experience, 5 Doggy Dollars has something to offer.
Where to play 5 Doggy Dollars for real