<p><iframe src="https://slotslaunch.com/iframe/271?token=Kq9JfSkLPwjTErP1QjCPNvZjdHj0X3MUJItWvuLEdwVsXsAmuB" width="100%" height="550px"></iframe></p> <div class="wrap-game-cta in-game-wrap" style="text-align:right;"><div class="cta btn-real-cash"><div class="btn-color-gradient"><a href="#" rel="nofollow" target="_blank"><span class="title luckiest">Play for real cash<span class="play"></span></span></a></div></div>
Quick facts Fortune Deck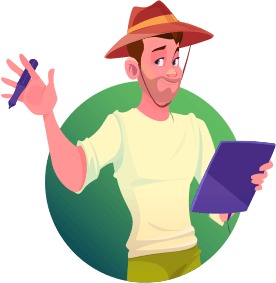 RTP (payout percentage)
98%
Features Fortune Deck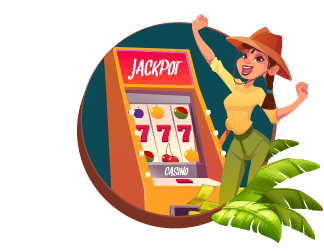 The primary bonus aspect of Fortune Deck centers around two additional cards that can sway your fortunes. These cards add an extra layer of intrigue to the game, creating moments of excitement and anticipation. However, it's crucial to note that one card works to your advantage while the other poses a disadvantage, as we'll explore further.
Wild and Scatter Symbols: The jester pharaoh plays a pivotal role within the deck of cards. This whimsical character has the remarkable ability to replace any other card in the deck. When you place your wager on a particular outcome and draw the jester, your bet automatically triumphs, granting house odds of 4 to 1. This rule applies universally to various potential outcomes, except for Deck bets on individual cards. Essentially, the Joker serves a similar function to the wild symbols found in online slots, where it can substitute for all icons except for other unique symbols like the scatter.
However, to maintain a balance and counter the advantage this joker offers players, the developers have ingeniously introduced a blank card into the mix. This seemingly innocuous card, when drawn, leads to an automatic loss for the player, regardless of their chosen bet outcome. In simpler terms, encountering this blank card instantly voids any potential wins.
Fortune Deck embraces a minimalist approach to bonus features, putting a unique twist on traditional gamble feature gameplay. It challenges players to navigate the unpredictability of the joker and the dangerous presence of the blank card, making each spin a thrilling gamble. While it may not offer the complexity of some card games, Fortune Deck has its charm, catering to those who appreciate simplicity with a touch of risk and reward.
Bet & Payouts Fortune Deck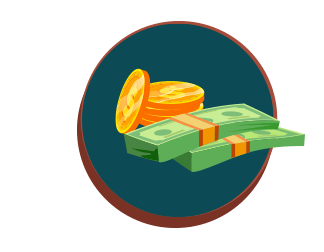 In its elegant simplicity, Fortune Deck draws players into an enchanting Egyptian narrative, and the theme unfurls right from the moment you initiate the game. The loading screen paints a vivid picture featuring a jester dressed in the regal attire of an Egyptian pharaoh. In his grasp, he wields the crook and flail, symbols of authority and power. Atop his head sits the iconic three-pointed jester hat adorned with tinkling golden bells on each tip. This amalgamation of gold and blue hues reflects the opulence and prosperity typically associated with pharaohs of ancient Egypt.
Behind this whimsical pharaoh jester, the backdrop unveils four aces, each representing a different suit. They serve as a backdrop to the scene, subtly emphasizing the essence of card play within the Egyptian context. Beyond, silhouettes of the majestic Sphinx and the iconic Giza pyramids emerge on the horizon. The color palette chosen by the developers harmoniously complements the game's thematic elements, casting a warm and captivating glow akin to the sun's descent over the timeless Valley of the Kings.
Game Tips & Tricks Fortune Deck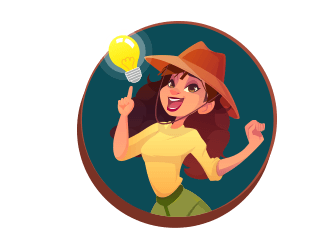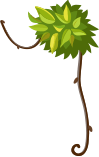 Upon launching the slot, players immediately access the game's comprehensive paytable, offering a transparent view of potential winnings. Fortune Deck presents players with a choice of four distinctive wagering options, each carrying its own set of odds and thrills:
1. Red or Black: Players can place bets on the color of the drawn card, with a rewarding 2 to 1 payout ratio awaiting those who make the correct prediction.
2. Over 10: A wager on cards with a face value exceeding 10 offers enticing odds of 3 to 1, allowing players to secure generous rewards.
3. Card Suit: Players can select one of the four card suits and bet on its appearance, with favorable odds of 4 to 1 for those who choose wisely.
4. Specific Card: There's an option to wager on the precise card that will be drawn for the boldest players. The risk is high, but so are the potential rewards, with winnings multiplied by 52 times the initial bet.
Red or Black Strategy: When betting on red or black, consider looking for patterns or trends in previous card draws. While this game is based on chance, some players prefer to follow their intuition or observe patterns.
Over 10 Betting: Betting on cards with a face value over 10 offers favorable odds. However, be mindful of the frequency of such cards in the deck.
Card Suit Betting: When selecting a specific card suit, remember that each suit has an equal chance of appearing. Spread your bets across different suits to diversify your potential wins.
Specific Card Betting: Betting on a specific card is risky but offers a significant reward. This option suits players willing to take chances and who feel lucky.
Conclusion
In conclusion, Fortune Deck offers a unique and simplified card game experience with an Egyptian twist. While it may lack the extensive bonus features found in many video slots, it compensates with straightforward and engaging gameplay. Players can choose from four distinct wagering options with odds and potential rewards. The Wild symbol, represented by the Joker, adds an element of strategy and excitement. However, the game also introduces the enigmatic Empty Card, which can erase all winnings. To maximize your enjoyment and chances of success, understanding the paytable, managing your bankroll, and utilizing the Wild symbol wisely are essential. Ultimately, Fortune Deck is a game of chance with a touch of Egyptian charm, offering a unique gaming experience for those who appreciate simplicity and risk-taking.
Where to play Fortune Deck for real