Aristocrat launches Anaxi
According to a recent announcement, Aristocrat Leisure Limited, a pioneer in the Australian gaming machine and iGaming industries, has relaunched its Anaxi subsidiary for real-money gaming.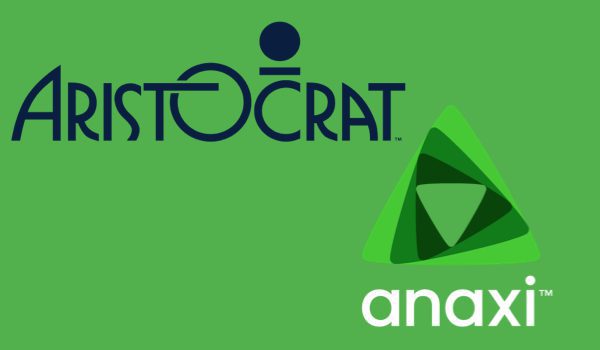 Aristocrat Leisure Limited is a provider of gaming content and technology. You may know them from hugely popular slots titles such as Pelican Pete and Werewolf Wild. The Sydney-listed corporation released an official press statement on Monday.  The company has revealed that its Real Money Gaming (RMG) subsidiary in the online space will be known as Anaxi. This new brand will make up the third business unit of the Aristocrat Group, joining Aristocrat Gaming and Pixel United. Establishing a unique online random number generator-based games arm is part of a larger effort to expand its position inside this crucial vertical. The rebranding, according to the parent business, will aid the subsidiary in implementing its "build and acquire" expansion plan. It will also help with the attraction and retention of top talent.
Improve Existing Online Game Materials
Anaxi's launch is part of Aristocrat's expansion plans following the establishment of the company's online RMG division in February.
Mitchell Bowen, CEO of Anaxi, was ecstatic to announce the launch of the new product line under the Aristocrat Group umbrella. He described Anaxi as Aristocrat's emerging online RMG business. Anaxi "reimagines the world's finest gaming content online." It positions the company to "become the most trustworthy source in online RMG globally."
The rebranded company will aid in the implementation of the "create and buy" approach. Doing so by facilitating the brand's ability to retain highly skilled industry professionals. Additionally cultivating a cohesive team dynamic.
Aristocrat's clients, partners, and players are all invited to the Aristocrat Gaming exhibit at G2E Las Vegas. The invitation is to "Experience Anaxi," as Bowen continued his remarks by saying.
Launching in the United States
The first Anaxi-branded regulated online casino offering for the US market will launch by the end of 2022. It will be in conjunction with two big customers. Meanwhile, Aristocrat is committed to keeping pace with the growing demand for its online RMG offering. Further mergers and acquisitions along the lines of its recent purchase of B2B online RMG supplier Roxor Gaming are expected.
Aristocrat will be able to reach a wider audience in more than 100 countries. The reason is they now have access to the extensive affiliate network provided by Roxor Gaming. With the addition of over 100 committed specialists from Roxor's UK office, the over 7,000 workers at Aristocrat's 20 offices across the world would have access to extensive experience in online RMG.
Gamesys Group's previous in-house studio is now a B2B gaming supplier with a presence in New Jersey and plans to expand across North America and the United Kingdom.
As part of its US expansion plan, Aristocrat also inked a multi-year partnership agreement with the NFL's New England Patriots. Through this the company's name and logo will be prominently displayed at the team's home stadium, Gillette Stadium, all year round. Patriots fans will be treated to special activations and promotions during games.
About Anaxi
The year 2022 saw the birth of Anaxi. It is a company whose mission is to ensure that anybody can safely participate in the thrill of Real Money Gaming online. Anaxi's vision is "A New Way to Enjoy Entertainment". Their goal is to become the most respected brand in international online RPG. Achieving this by harnessing the power of the world's best gaming material and the ingenuity of more than 600 dedicated individuals.  Visit www.anaxi.com for details.
About Aristocrat Leisure Limited
Aristocrat Leisure Limited provides games and related technology. This business creates electronic gambling machines, software, and systems for brick-and-mortar, virtual, and mobile casinos.
Its forte is creating F2P mobile games. So far, Aristocrat has shown to be quite successful in providing to its B2B clients. It encourages mature gameplay and guarantees that everyone in the company has the same core values.
Over 326 different countries and territories offer legalized gambling to customers of this multinational corporation. It is a formidable organization with 28 different art studios and 23 strategic offices.