Best casino riverboat cruises in the USA
You should really think about gambling on a riverboat casino if you want a betting experience that properly combines the pleasures of regular gaming with the excitement of a riverboat trip. Riverboat casinos are river-based casinos that offer all of the same amenities as traditional land-based casinos. They are mostly found in the United States, […]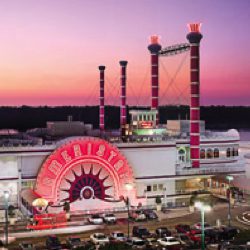 You should really think about gambling on a riverboat casino if you want a betting experience that properly combines the pleasures of regular gaming with the excitement of a riverboat trip.
Riverboat casinos are river-based casinos that offer all of the same amenities as traditional land-based casinos. They are mostly found in the United States, particularly along the Mississippi River and its tributaries. You can also find them dotted along the Gulf Coast.
Originally, several states approved these casinos and limited the locations where they might be located while still allowing gambling to take place in different areas.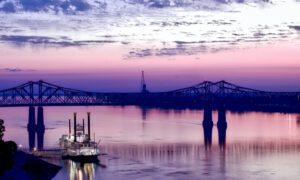 Despite the fact that riverboat casinos rarely moved away from the dock when they were first built, they currently operate in multiple states travelling along the river. As a result, if you get seasick easily, a moored riverboat casino might be more appropriate for you.
Today, there are many riverboat casinos around the world, the most stunning of which can be found on the Mississippi River. Though floating casinos may not appear to have all of the conveniences of a land-based casino, they do offer several perks that compensate for the absence of Vegas-style amenities.
In terms of game diversity, riverboat casinos offer the same choices as a land-based casino while also allowing players to enjoy their gambling experience while cruising through beautiful landscapes. 
Here are some of the finest you'll find in the United States. You can also check out Casino Jungle's guide to the best casinos near me to find the top rated venues in your state.
The Amelia Belle
Boyd Gaming, a casino and hospitality firm based in Paradise, Nevada, has the first riverboat on the list. The Amelia Belle is located in Amelia, Louisiana, near Morgan City and Houma, on the Avoca Island Cutoff waterway.
This four-story casino has an iconic turn-of-the-century design and is breathtaking when lit up at night. Therefore it is one of the most attractive riverboats on the list. Three-Card Poker, Ultimate Texas Hold'em, and Mississippi Stud are among the unique table games available.
Aside from the usual food offerings, the casino hosts a monthly $10,000 raffle and advertises a $777 slots jackpot. Don't miss their well-known Cajun Buffet, which serves traditional Louisiana fare.
The Grand Victoria Casino 
The Grand Victoria is located in Elgin, Illinois, on the Fox River and run by  El Dorado Resorts, which owns other riverboat casinos on this list.
There are nearly 1,100 video poker and slot machines in the casino, as well as 36 table games. It is the state's highest-earning casino and is well-known for its community engagement efforts.
The Grand Victoria also has four restaurants:
Buckinghams Steakhouse and Lounge 
Indulge Show Kitchen Buffet.
Indulge Show Kitchen Buffet. Prime Burgerhouse
Crave Deli 
It is the state's highest-earning casino and is well-known for its community engagement efforts. You can therefore rest easy knowing that your entertainment is also benefiting local charity programs and non-profit organizations. For further reading take a look at other recommended casinos in Illinois.
Casino Queen Marquette
The Queen Marquette is where you should go if you want a more unique experience. It's a modest riverboat casino in Marquette, Iowa, managed by CQ Holdings. The Queen Marquette, like the majority of the riverboats on this list, is moored on the Mississippi River. Prairie du Chien, Wisconsin, is a charming town located across the river. It is also worth a visit if you decide to go here.
Despite having only eight table games, the Queen Marquette more than makes up for it with over 566 slot machines. Blackjack, Mississippi Stud, Fusion Roulette, Ultimate Texas Hold'em, Shoot to Win Craps, 21+3, and Fusion Blackjack are among the table games available.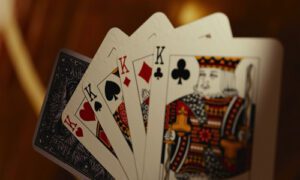 The riverboat is connected to a 31-acre complex that also has a covered pavilion with other food and entertainment options.
Although most casinos aim to provide individual attention to casino patrons, the Queen Marquette really places a special emphasis on this. It really feels like they offer more focused attention due to their smaller size.
Sam's Town Hall and Gambling 
Although the name Sams's Town is synonymous with gambling in Las Vegas, this casino in Shreveport, Louisiana, delivers Vegas' opulence to the South.
All of Sam's slots are progressive, which means that your chances of winning one of multiple jackpots increase with each play. A jackpot of over $90,000 can be won by spinning the triple double stars.
Craps no More, Mini Baccarat, and Let it Ride are just a few of the types available at Sam's Town Shreveport. 
Stay at the 760 square foot Magnolia Suite and dine at the magnificent William B's Steakhouse if you really want to be spoiled. Massages, facials, body treatments, manicures, and pedicures are among the spa treatments available at Spa Blu. After a long day of winning, you'll want to unwind in their dry saunas and steam rooms. Sam's Town Live, their entertainment venue, features amazing local and national performances.
Isle of Capri
The Isle of Capri Casino is located in Lake Charles, Louisiana. This riverboat casino offers a typical casino experience with a variety of luxury suites.
There are 30 table games, 11 poker tables, and over 1,100 slot machines at the casino. You can also play Pai Gow.  It's is a unique game based on the ancient Chinese game of dominoes and adapted for a modern card deck. It is actually fairly common to find this game at casinos throughout southwest Louisiana.
The steakhouse Otis and Henry's Bar & Grill, the Farmer's Pick Buffet, and the Lone Wolf Express diner are among the restaurants to choose from. Be sure to check out Louisiana Swamp Pop. It's a version of classic zydeco native to southwest Louisiana, on the live local entertainment schedule. This is a unique type of music that incorporates music of French origin, the blues and elements of Caribbean music.
After dinner, unwind with a drink on the upper deck while admiring the city lights and watching the local folks walk along the downtown waterfront.