Formula 1 Under Fire for Las Vegas Stance
Excitement is building for professional motorsport's premier international competition making a return to the city of Las Vegas. Since Formula 1's Nevada desert grand prix was announced, fans of the sport have been champing at the bit to see the greatest drivers descend on Sin City. However, those in charge have risked causing some discontent among visitors to the city and the operators of the glitzy casino resorts. They have taken a bold stance that risks alienating a number of venues from what will be an iconic moment in the city's history unless they cough up eye watering fees. This has left some feeling that F1 is attempting to strongarm businesses into inflating the sport's profits.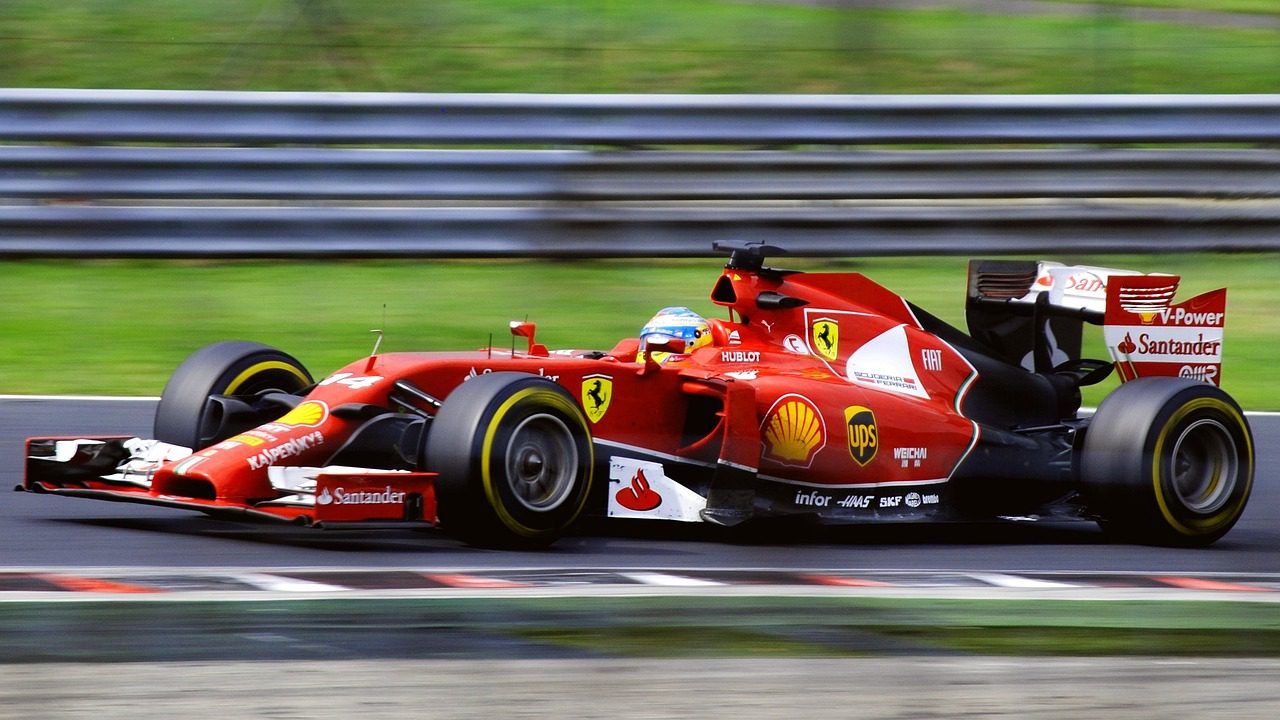 November's Las Vegas Grand Prix is set to be one of the city's defining events, especially given the decades that have passed since the last event in the area. 1982 marks the last time that the revving of Formula 1 engines was heard anywhere near the Strip. However, a number of the local casinos and hotels have voiced concern that they risk having their view of the event blocked by F1 chiefs if they don't cough up millions of dollars, according to the New York Post. Business owners have reportedly been told that obstacles will be placed between their premises and the track in an effort to deter a non-paying audience. And these businesses are not happy, fearing that any action they take could be detrimental to their customers.
Returning Custom the Concern for Vegas Business Owners
Ultimately, Formula 1 is looking for a way to extract the most value from its flagship US event. Yahoo! Sports reported that the cheapest seated ticket for the Las Vegas Grand Prix is $1,500. A seat in the grandstand would set someone back an extra $1,000 on top of that, totalling $2,500. That means that official tickets really aren't cheap. And that's if someone purchases tickets for the track. Those who purchase packages through partner resorts can expect to pay a significantly higher premium for the race weekend. Packages including tickets for concerts, as well as hotel stays and a view of all the action, are selling for millions of dollars. It's clear to see that there is big money in the F1 game and those at the top of the sport will be looking to ensure they capture as much of this as possible. However, this risks putting casino venues that aren't officially partnered with the organisers in an unenviable position.
If casino operators choose not to pay the fees that are apparently being touted by the F1 hierarchy, they will not be able to offer their loyal customers a view of the area's most discussed sporting event in recent history. That will surely turn a number of visitors off staying at or gambling, dining, or relaxing at those venues. Instead, they would likely look to those premises where they can do all the above while keeping a close eye on the unfolding action that is taking place just outside.
It has been reported by Marca that venues may have to charge their customers around $2,000 a head in order to afford the cost of ensuring the visibility of the grand prix. We previously reported on Bellagio's F1 prices. And that is concerning to business heads. In a game where returning custom is key to long-term profitability, breaking customers' banks in one trip isn't a sensible strategy. Operators will have to choose whether to take the hit themselves or risk upsetting a loyal clientele. Anyone with any business sense would find that a conundrum that they would rather not face, especially in the wake of a number of years where travel and spending were reduced significantly.
Time for a Deal to be Struck
As it stands, there doesn't seem to be any indication of a willingness to budge on either side. Casino owners will look to maintain their loyal customer base and avoid risking upsetting them. However, by that same token, the moneymen behind F1 will look to squeeze as much profit from an iconic event as possible. At the moment, then, it looks like the two find themselves at something of an impasse, and the ball is ever so slightly in the sport's court. Though, given that the first event is set to kick off on November 18, there is time for a compromise to be agreed. Fans of both the Vegas nightlife and Formula 1 will be hoping that this happens sooner rather than later.